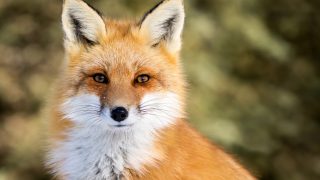 Animal Legal Defense Fund Appeals Dismissal of Lawsuit Against USDA Over Blackout of Animal Welfare Records
Animal Protection Coalition continues fight for transparency
Contact: media@aldf.org
San Francisco, CA – Today the Animal Legal Defense Fund appealed a court's recent decision to dismiss its lawsuit against the United States Department of Agriculture (USDA) for removing tens of thousands of animal welfare records from the agency's website.
Animal Legal Defense Fund is leading the challenge to the information blackout with a coalition of animal protection groups including Stop Animal Exploitation NOW!, Companion Animal Protection Society and Animal Folks.
The coalition filed suit in February 2017 arguing that the USDA's decision to remove the records previously posted in the Animal and Plant Health Inspection Service (APHIS) database violates both the Freedom of Information Act (FOIA) and the Administrative Procedure Act (APA).
U.S. District Judge William H. Orrick dismissed the lawsuit on the grounds that FOIA does not provide a remedy to enforce the government's obligation to publish certain types of records.
The Animal Legal Defense Fund's claims under the APA were also dismissed. The APA authorizes courts to set aside agency actions if they are "arbitrary, capricious, an abuse of discretion, or otherwise not in accordance with law" if there is no adequate alternative remedy available elsewhere in the law. Without addressing whether the USDA's action was arbitrary or capricious, the court dismissed the APA claim on the basis that FOIA provides an adequate remedy because coalition members could submit a traditional FOIA request to the USDA for records. But obtaining animal welfare records through traditional FOIA requests significantly burdens countless animal protection organizations and other agencies.
Records which were previously immediately accessible at no cost now require each individual organization to manage voluminous FOIA requests that take several months or even years to process, not to mention the possibility of large fees.
The removed documents revealed inhumane treatment of animals at thousands of research laboratories, roadside zoos and puppy mills across the country. The coalition used these records to advocate for stronger animal protection policies, confront the USDA over inadequate regulation of substandard facilities, supply evidence for law enforcement action and build legal cases against especially egregious violators.
In August, the USDA unveiled a new limited database to search for inspection reports and research facility annual reports. However, the documents posted have significant information redacted, including the name of some of the permitted facilities, and does not provide previously included information such as animal inventories.
To date, the USDA also continues to withhold important enforcement action records such as administrative complaints and official warning letters.
"The USDA cites our lawsuit in its announcement of a new public database, so they recognize the importance of providing animal welfare information," says Animal Legal Defense Fund Executive Director Stephen Wells. "However, the USDA continues to withhold important information under the new system—which is insufficient."
The organizations are represented pro bono by Margaret Kwoka, Associate Professor at University of Denver Sturm College of Law.
Related
Proposed rule would maintain an unnecessarily complicated and confusing process for children to get access to plant-based milk

Recommendations aim to decrease risk of zoonotic disease spread, animal escapes and attacks, and psychological and physical harm to the animals

Animal Legal Defense Fund petition for rulemaking spurs reporting improvements: Forms will be revised to ensure AWA licensees maintain complete records of all animal deaths.