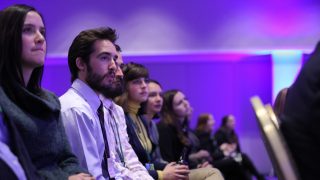 International Scientific Conference "Domestic, European Union and International Standards in Legal Protection of Animals"
October 17, 2019 - 9:00 AM
to October 17, 2019 - 5:00 PM
Maria Curie-Skłodowska University in Lublin
pl. M. Curie-Skłodowskiej 5
Lublin, Alabama
20-031
Poland
We kindly welcome you to the International Scientific Conference "Domestic, European Union and International Standards in Legal Protection of Animals", which will take place on Oct. 17th, 2019 in the Faculty of Law and Administration of Maria Curie-Sklodowska University in Lublin.
We suggested such subject because we believe that certain regulations introduced to state's legal framework, occasionally in relation to the need of EU law implementation, also those expecting the "upgraded" standards of animal protection, is conflict with constitutional norms, not in conformity to social conditions, and prevented from enforcing, so that it can only be veneered in nature. Furthermore, what should be considered is that along with the development of civilization the way of human's life and his attitude towards animals changes. Today we may talk about some kind of paradox, which reflects in hugely differing conditions of treating domestic animals, homeless animals, livestock, laboratory animals, animals used for specific purposes and, in the end, free-living animals. This is also reflected in a legal system, which on the one hand carries out dereification and abolishes the cruel treatment of animals, and on the other hand it allows to slaughter the animals with a use of a specific method, required by a religious rite. Described situation determines undertaking the discussion which main goal is to deliver the results of an in-depth analysis of legal provisions which identify the standards of humane protection of particular categories of animals in Poland and other countries. Conducting such analysis will allow to establish whether it is possible in this case to talk about the systemic solutions; and if so- what are their grounds, as far as it is consistent and to what extent it has regard to the requirements of international law and EU law.
We trust that the proposed subject and format of the meeting will be incentive enough to accept the invitation and actively participate in the Conference.
                                                                                                            Organizers
 International conference "Domestic, European Union and International Standards in Legal Protection of Animals"- a task supported financially under the agreement 530/P-DUN/2019 by a Minister of Science and Higher Education dedicated to research disseminating activities.
Contact Name:
Emil Kruk, Ph. D.
Contact Email:
poz@umcs.pl
Registration Information
Related
The California Ecosystems Protection Act has continued to move through the California legislature – passing the Assembly in May and the first Senate committee in mid-June. This critical bill would ban the super-toxic rodenticides that are killing wildlife.

Reward for information leading to the arrest and conviction of the person or people responsible

Advocates for animals, free speech and the environment take on secrecy at factory farms following victories in Utah, Idaho, Wyoming and Iowa