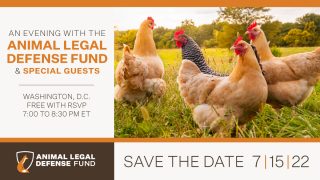 An Evening with the Animal Legal Defense Fund
Friday, July 15, 2022 in Washington D.C.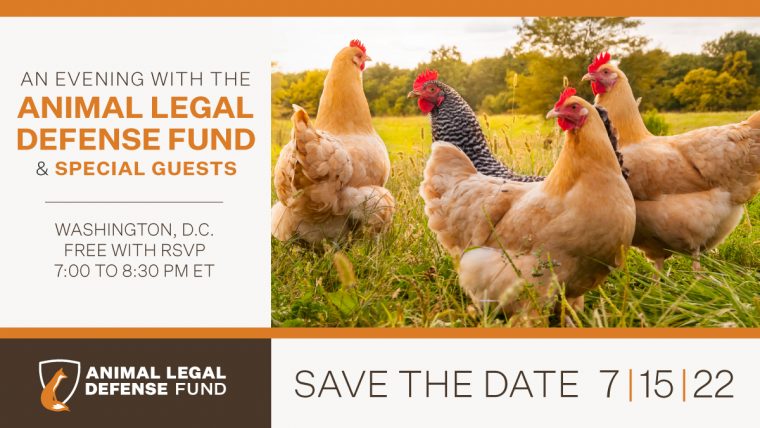 The Animal Legal Defense Fund's unique legal strategies are designed to impact the industrial animal agriculture industry from multiple angles, including increasing regulations with higher enforcement for animal care, holding the industry responsible for its disastrous environmental impact, and outlawing the cruelest practices and the subsidies that pay for them. You'll be updated by senior staff on our most recent victories and priorities.
Free with RSVP. Registration opens on June 6, 2022.
Join the Animal Legal Defense Fund at the Taking Action for Animals Conference to learn how you can advocate for animals in the legal system. Refreshments will be served.
Date: Friday, July 15, 2022
Time: 7:00 – 8:30 pm ET
Location: Renaissance Washington, DC Downtown Hotel
999 9th St NW, Washington, DC 20001
Meeting Room 16
Related
Reward for information leading to the arrest and conviction of the person or people responsible for illegally shooting and killing a red wolf in Tyrrell County, North Carolina.

Animal Legal Defense Fund files motion for summary judgement with damning evidence against the university

Animal Legal Defense Fund offers reward for information leading to the arrest and conviction