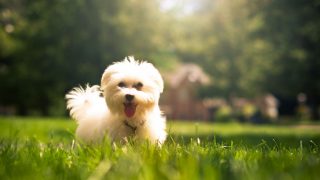 Alabama Ranked Fourth Worst State for Animal Protection Laws
2021 Rankings Report Released: Animal Protection Laws by State
Contact: media@aldf.org
SAN FRANCISCO, CA — For the second year in a row, New Mexico ranks as the worst state for animal protection laws according to the annual U.S. Animal Protection Laws Rankings Report published by the Animal Legal Defense Fund, the nation's preeminent legal advocacy organization for animals.
The longest-running and most authoritative report of its kind, the 16th annual year-end Rankings Report (2021) assesses the relative strengths and weaknesses of each U.S. state's and territory's animal protection laws and ranks them accordingly.
New Mexico is preceded by Idaho (49), Mississippi (48), Alabama (47), and Utah (46) rounding out states with the weakest animal protection laws. Maine once again takes first place with the strongest state animal protection laws — followed by Illinois (2), Oregon (3), Colorado (4), and Rhode Island (5).
Alabama earned its 47th spot in the rankings because state lawmakers have yet to pass a number of important protections. For example, the state does not have any laws explicitly authorizing courts to order psychological evaluations and treatment for convicted animal cruelty offenders. Alabama also caps its state-level penalty for cockfighting at a mere $50 fine. While it has a statute allowing animals to be forfeited before a person is convicted, the law was declared unconstitutional and has not been remedied.
A new trend in 2021 was the enactment and strengthening of veterinary reporting laws and cross-reporting laws. Such laws either require or explicitly permit veterinarians or social service professionals to report suspected animal cruelty. In 2021 four states and one territory enacted veterinary reporting or cross-reporting laws. Another new trend was the enactment of laws addressing certification and training of humane officers. Only 16 states have laws specifying both training standards and enforcement powers for humane officers — laws that are necessary to ensure proper enforcement of animal protection laws. Thankfully that number is trending upward as three states enacted comprehensive humane officer laws in 2021.
"It is vital that we continue to strengthen our animal protection laws as animals are some of the most vulnerable members of society and are too often subjected to cruel mistreatment," says Animal Legal Defense Fund Executive Director Stephen Wells. "The Animal Legal Defense Fund's annual Rankings Report helps legislators and advocates identify weak points in their states' laws — and highlight strong models that can be used to address those weaknesses."
The rankings are based on a comprehensive review of each jurisdiction's animal protection laws, including over 3,000 pages of statutes. This is the longest-running and most authoritative report of its kind and tracks which states are taking animal protection seriously.
The full report, including details about each state, is available at www.aldf.org/staterankings.
Join the Animal Legal Defense Fund's email list to stay up to date on lawsuits, legislation, and regulations affecting animals.
Sign Up Now
Related
Animal Legal Defense Fund and Phoenix partner to expose dangers of this emerging industry gaining traction with considerable investments from government entities

The $25,000 scholarship and paid clerkship is available to first and second-year law students at Howard University School of Law, North Carolina Central University School of Law, and Florida A&M College of Law.

Seventh Circuit Court of Appeals reversed a lower court's decision determining the Animal Legal Defense Fund's lawsuit successfully furthers the purpose of the Endangered Species Act