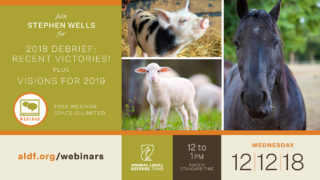 2018 Debrief: Recent Victories! Plus Visions for 2019
Presented 12/12/18
As 2019 approaches, we're looking back at our biggest legal victories for animals over the past 12 months. In response to our lawsuits, courts struck down key provisions of unconstitutional Ag-Gag laws in Utah and Idaho. We filed a groundbreaking lawsuit arguing that animals have the right to sue their abusers in court. And we continued to fight the removal of tens of thousands of animal welfare records from the U.S. Department of Agriculture online database. These are just a few highlights!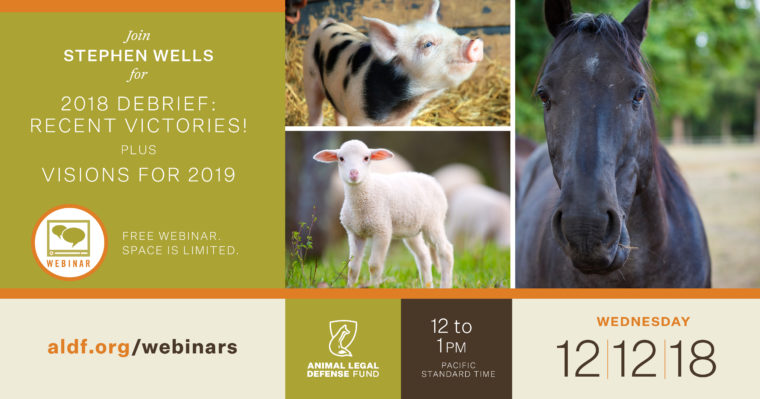 Join Stephen Wells, executive director of the Animal Legal Defense Fund, as he shares stories behind this year's biggest victories. Mr. Wells will also give a glimpse into what is planned for 2019. A brief Q&A will follow.
This webinar has already taken place.  You can watch a recording of the session by registering here.
Related
Long-time Miami resident asks Senators Marco Rubio and Rick Scott to co-sponsor the Big Cat Public Safety Act

Reforms emphasize coexistence with coyotes and other wildlife

After learning about orca captivity the troops made posters highlighting facts about captive orcas and encouraging others not to support businesses that exploit animals.