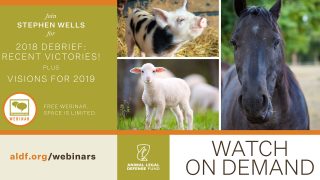 2018 Debrief: Recent Victories! Plus Visions for 2019
Presented 12/12/18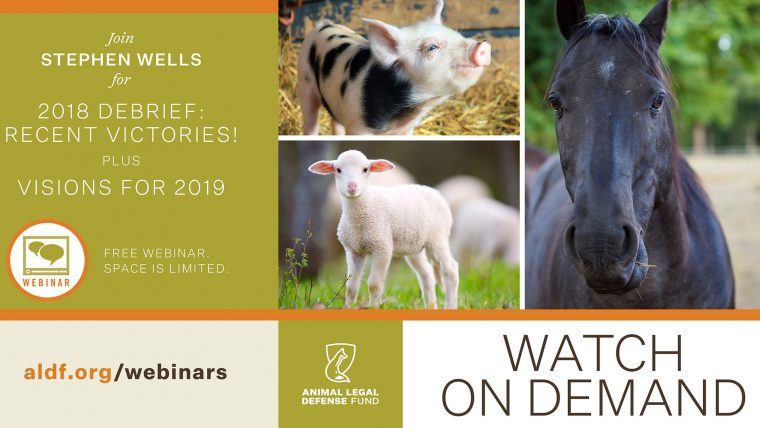 As 2019 approaches, we're looking back at our biggest legal victories for animals over the past 12 months. In response to our lawsuits, courts struck down key provisions of unconstitutional Ag-Gag laws in Utah and Idaho. We filed a groundbreaking lawsuit arguing that animals have the right to sue their abusers in court. And we continued to fight the removal of tens of thousands of animal welfare records from the U.S. Department of Agriculture online database. These are just a few highlights!
Join Stephen Wells, Executive Director of the Animal Legal Defense Fund, as he shares stories behind this year's biggest victories.
This webinar was pre-recorded. Watch it now!
Related
Companion, farmed, and wild animals have been lost, injured, or killed during fireworks displays

The California Court of Appeals affirmed a ruling by a lower court recognizing Society for the Prevention of Animal Cruelty (SPCA) organizations' ability to file lawsuits against entities that violate existing animal protection laws.

Reward for information leading to the arrest and conviction of the person or people responsible for illegally shooting and killing a red wolf in Tyrrell County, North Carolina.