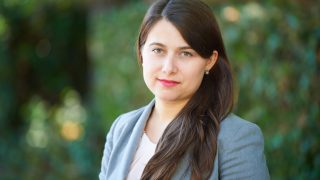 Alene Anello is a litigation fellow working on lawsuits that aim to protect animals. Before joining the Animal Legal Defense Fund, Alene worked as a clerk for a judge in the United States District Court for the District of Connecticut and as a PETA Special Projects Coordinator, awarding people and businesses who took compassionate actions toward animals.
A graduate of Harvard College and Harvard Law School, Alene served as President of the Harvard Law School Animal Legal Defense Fund Student Chapter, which won "Animal Legal Defense Fund Student Chapter" of the Year Award in 2015.
When she's not working, Alene likes to spend time with friends and her musically talented cockatiel birds, Conrad and Zeke, who inspire her to make the world a better place for animals every day.