Kate Mara to Pay Adoption Fees for All Canine CellMates Dog Graduates in Need of Immediate Homes
Alternative sentencing program in Fulton County, Georgia pairs shelter dogs with criminal defendants to offer both training and a second chance
Contact: media@aldf.org
ATLANTA — Ten dogs are in need of homes…again — but this time they have a diploma. Luna, Jordon, Bronco, and the bunch won the doggie lottery when they were selected from the hundreds of dogs at Fulton County Animal Services, a high volume, open intake county shelter, to participate in alternative sentencing programs run by nonprofit Canine CellMates — which pairs dogs to be trained by individuals charged with felonies under supervision.
To assist in placing the dogs as soon as possible, Kate Mara is partnering with the Animal Legal Defense Fund in promoting the benefits of alternative sentencing programs and covering the adoption fees for all remaining dogs. Recently the lease on the facility Canine CellMates had been utilizing ended and the building was sold, leaving the nonprofit without a headquarters. The program and the dogs have temporary housing, but the organization is anxious to get their graduates placed while they look for their next permanent facility which will also serve as a training center. This yet to be identified facility will allow Canine CellMates to pull more eligible dogs from Fulton County Animal Control and offer them and criminal defendants a second chance at life.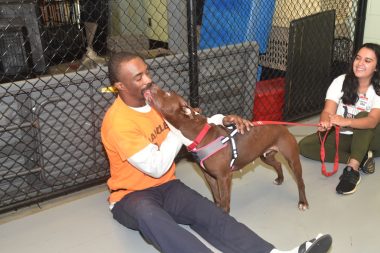 The Canine CellMates program began in 2013 and is run in coordination with the Fulton County District Attorney's Office and Fulton County Sheriff's Department, pairs dogs with inmate handlers inside Fulton County Jail for a 10-week rehabilitative program. In 2021 the organization introduced Beyond the Bars, an alternative disposition program that operates outside of the jail, pairing rescue dogs with individuals charged with felonies and released from custody contingent upon participation in the program. During the year-long course the men develop the tools they need to break the cycle of criminal behavior while the dogs learn the skills they need to succeed in their forever homes. The men with open cases, once facing lengthy prison sentences, have their cases closed at the end of the program.
"My family and I spent several months living in Atlanta as I was filming FX's upcoming 'Class of '09.' Its humane community is one of the best in the country; constantly seeking innovative ways to create opportunities for people to experience the unconditional love of an animal," says Kate Mara.
"We are so grateful to Ms. Mara for her support of our Canine CellMates program and her concern for the well-being of the dogs who play such an important role in helping people transform their lives. While the Canine CellMates leadership works to secure a permanent home for the program, we are glad to know that these dogs will be placed in permanent homes through Ms. Mara's financial support of their adoption," says Fulton County District Attorney Fani Willis.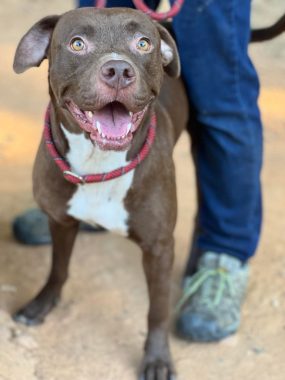 The Animal Legal Defense Fund partners with the Fulton County District Attorney's Office touting the county's success, presenting at conferences and trainings across the country promoting alternative sentencing programs and advocating for similar solutions to decrease recidivism rates. Additionally, the program saves the county tens of thousands of dollars annually in jail, court, and supervision costs as well as veterinary and sheltering costs for the dogs.
"In fighting animal cruelty, a lot of our work focuses on the way animals and humans impact each other's lives," says Animal Legal Defense Fund Managing Attorney David B. Rosengard. "Here, everyone involved — dog and human — is a testament to the power the human-animal bond can have to improve and save lives. Humans who would otherwise be simply serving time are instead able to hone skills that will help them avoid recidivism. Dogs are pulled from the crowded shelter system and are able to gain new skills and become members of forever families."
Animal Legal Defense Fund Managing Attorney David Rosengard and Deputy District Attorney Jill Hollander are presenting at the Animal Law Symposium: Criminal Justice on May 5, 2023. Their panel — After Sentencing: The Next Chapter for Animal Victims and Convicted Offenders — will include a discussion on the Canine CellMates program.
Out of state applications are accepted and photos, videos, and profiles of each dog available for adoption are available at www.caninecellmates.org. All dogs are fully vetted and up to date on vaccinations.
Canine CellMates is looking for a permanent facility in Fulton County, Georgia to house the dogs and continue this important program. If you are interested in donating space, please contact susan@caninecellmates.org.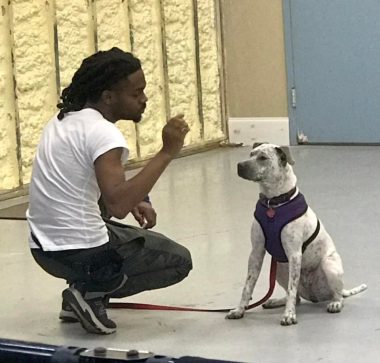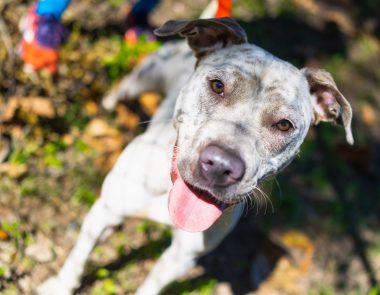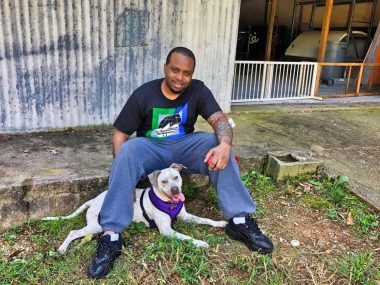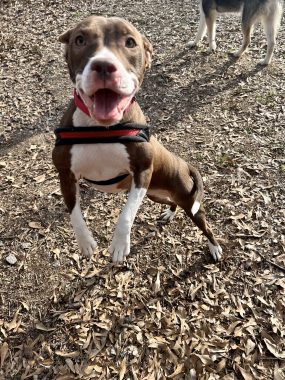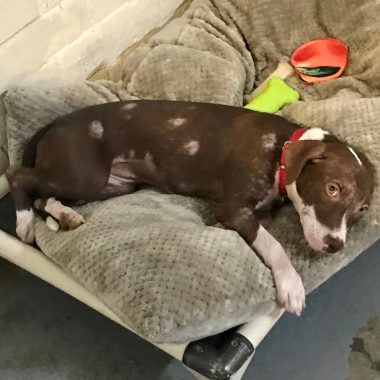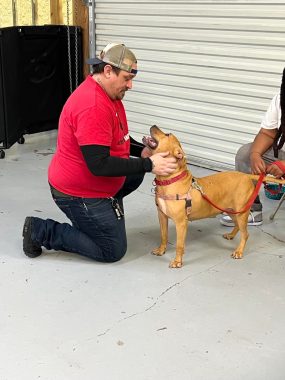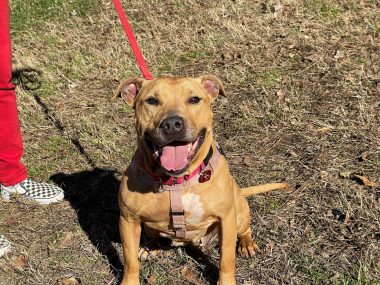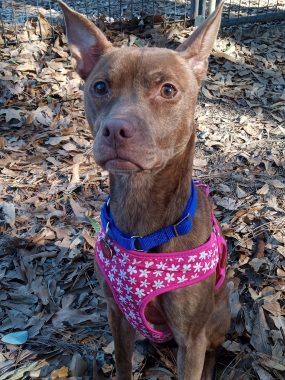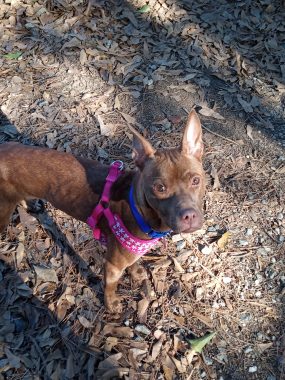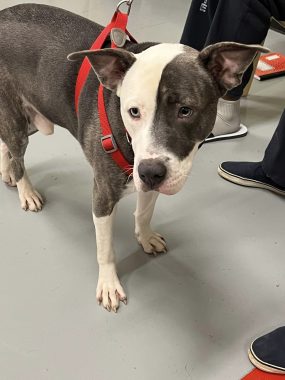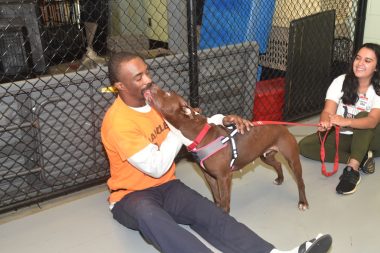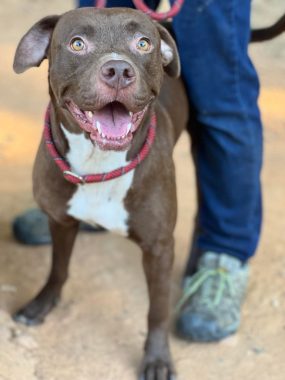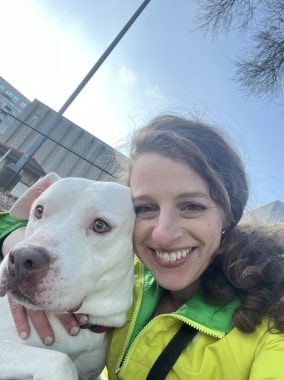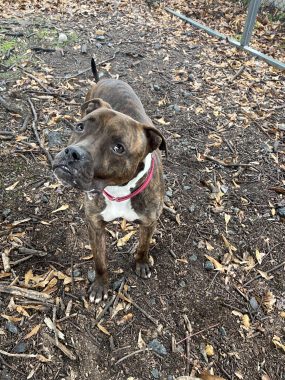 Join the Animal Legal Defense Fund's email list to stay up to date on lawsuits, legislation, and regulations affecting animals.
Sign Up Now
Related
Animal Legal Defense Fund's amicus brief urges the court to review a case regarding the negligent death of a dog and the resulting emotional damages

Goldie's Act would ensure the USDA does its job to protect dogs in federally licensed puppy mills

Actress Christian Serratos narrates the Animal Legal Defense Fund film advocating for an end to puppy mills