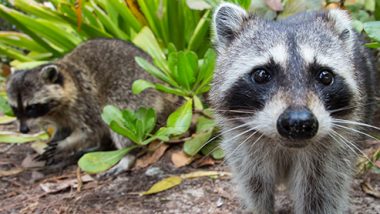 Trader Joe's sued for advertising suggesting its eggs come from free-roaming hens Mic, March 23, 2018
"Consumers are more and more concerned about animal welfare every year, and they're willing to vote with their dollar. When the reality of cage-free is [better understood], it's going to lose its luster and people are going to demand more."
— Tyler Lobdell, Food Law Fellow for the Animal Legal Defense Fund
Animal Cruelty: Which State is the Worst at Protecting Animals? Newsweek, March 21, 2018
"Perpetrators of the most unthinkable violence against animals deserve more than a slap on the wrist, and now prosecutors in Pennsylvania have more important tools they need to tackle these horrific cases." said Lora Dunn, director and senior staff attorney for the ALDF's Criminal Justice Program.
— Lora Dunn, Criminal Justice Program Director for the Animal Legal Defense Fund
There were 85 pet deaths on flights in 3 years. United had 41 of them Boston Globe, March 15, 2018
'History in the making': California aims for world's highest farm animal welfare law The Guardian, March 7, 2018
A Florida House bill could make it legal to sell puppy mill dogs statewide, even if local ordinances ban it Tampa Bay Times, February 26, 2018
When the Law Recognizes Animals as Peoples The New Republic, February 2, 2018
Animal Cruelty Is a Clear Predictor of Future Violence, So Why Are Perpetrators Merely Slapped on the Wrist? Alternet, January 15, 2018
"Animal cruelty must be taken more seriously and the penalties should reflect that seriousness. This is both for the sakes of the animal victims and for the safety of our communities more broadly."
— Stephen Wells, Executive Director for the Animal Legal Defense Fund
Lakeville area fur farm agrees not to kill wolves while animal rights suit proceeds Minneapolis Star Tribune, January 8, 2018
Court voids Idaho ban on secret farm videos, revives some curbs on probes Reuters, January 4, 2018
Jim Mack's Ice Cream gives up animal menagerie York Dispatch, November 20, 2017
"No animal should have to suffer to be an attraction at an ice cream shop. There's definitely a trend toward people seeing animals as individual beings with unique needs and no longer as spectacles for human entertainment."
— Matthew Liebman, Director of Litigation for the Animal Legal Defense Fund
Fish feel pain, use tools, can recognize faces, and deserve legal protection group says KATU, November 16, 2017
"Even though fish can feel pain and suffer like other animals can, they currently have very little legal protection. Fish are actually excluded from the laws that protect animals."
— Kelly Levenda, Student Programs Attorney for the Animal Legal Defense Fund
Animal rights groups sue MN fur farm over gray wolves Capital Journal, November 2, 2017
Deal with predator-control agency bars aerial gunning and some traps in wilderness areas San Francisco Chronicle, November 1, 2017
$5K Reward Offered After Men Reportedly Beat Dog with Bat NBC Bay Area, October 26, 2017
Tiger Kept At Truck Stop For 17 Years Dies, But The Legal Battle Isn't Over Yahoo! News, October 21, 2017
"We're going to keep fighting and make sure there's never another Tony."
— Tony Eliseuson, Senior Staff Attorney for the Animal Legal Defense Fund
The Tragic Tale of Tony the Truck-Stop Tiger Alternet, October 19, 2017
Vallejo woman sued for allegedly running a puppy mill East Bay Times, October 7, 2017
Society's feeling in defense of animals Community Voice, October 5, 2017
"We're seeing a real incredible shift in the past 15 years or so with virtually every significant law school now teaching animal law classes. The field of law called animal law really didn't exist before the Animal Legal Defense Fund."
— Stephen Wells, Executive Director for the Animal Legal Defense Fund
Environmentalist groups sue to block Trump's border wall proposal Los Angeles Times, September 15, 2017
Puppies Sold At Pet Stores Linked To Multistate Bacterial Outbreak Consumerist, September 12, 2017
"It's not hard to see how animals raised in these cramped and unsanitary conditions, trucked hundreds of miles from puppy mills to the pet stores, intermingled with other fragile young animals and handled by numerous employees and customers could become disease vectors."
— Matthew Liebman, Director of Litigation for the Animal Legal Defense Fund
Apply Animal Welfare Act rules to recreational hunting, says advocacy group Mongabay, September 6, 2017
You Can't Kill Bigfoot in Washington and More Odd Animal Laws National Geographic, August 31, 2017
Abused Dogs and Cats Now Have a (Human) Voice in Connecticut Courts New York Times, August 27, 2017
Monterey County Ordered to Review Predator Cull Program Courthouse News Service, August 11, 2017
Local class action suit accuses pet store chain of selling sick animals 11 Alive, July 26, 2017
Dangers of leaving dogs in hot cars The Pet Show, July 23, 2017
Wisconsin officials sued over hunter harassment law Minneapolis Star Tribune, July 20, 2017
Really spectacular improvement: Group ranks P.E.I. No. 1 for animal welfare, Yahoo! Canada, July 18, 2017
Comments: Federal judge strikes down Utah's 'ag gag' law as unconstitutional Salt Lake Tribune, July 9, 2017
Puppy Left at Airport with Heartbreaking Note After Woman Flees Domestic Abuse Pet MD, July 7, 2017
"Animal cruelty is quite prevalent in the context of domestic violence. The best suggestion—time and circumstance permitting— is for them to attempt to plan to flee the abusive situation with their pet.  There are increasing numbers of shelters that will house the victim with their pets. Several states have enacted legislation to specifically cover pets in domestic violence situations."
— Diane Balkin, Senior Staff Attorney for the Animal Legal Defense Fund
Lucky the Elephant will have her day in court WOAI News, June 15, 2017
Animal activists outraged by plan for retired circus tigers CBS News, May 27, 2017
"In theory, Ringling Bros. would have to show that there's a scientific benefit to the species for this export. Obviously, though, there's no benefit whatsoever to the species when the purpose is to go to a circus. It's pure exploitation, designed to make a profit. The animals get treated very harshly."
— Tony Eliseuson, Senior Staff Attorney for the Animal Legal Defense Fund
Breaking! Ringling Bros. Plans To Export Their Tigers To A German Circus? No Way! World Animal News, May 26, 2017
What it's like to be an animal rights lawyer Hello Giggles, May 7, 2017
"I've played many roles since we at ALDF first opened our doors: litigator, fundraiser, administrator, Executive Director, and today, General Counsel. I love what I do, and I can't think of any work I would rather do than speak out for defenseless beings."
— Joyce Tischler, Co-founder and General Counsel for the Animal Legal Defense Fund
Animal lovers warn against shipping pets as cargo, but there are few other options Consumer Affairs, May 3, 2017
Chimpanzee sanctuary reports Candy, the Dixie Landin' chimp in Baton Rouge, died Thursday Baton Rouge Advocate, April 21, 2017
"This tragedy highlights the urgency of similar cases of animals in captivity. The Animal Legal Defense Fund has had pending litigation for six years to release Tony, a 16-year-old tiger in potentially declining health held captive at a gas station less than an hour away from where Candy was held."
— Stephen Wells, Executive Director for the Animal Legal Defense Fund
Group: Truck-stop tiger may be ill; Owner: Old, arthritic Washington Times, April 13, 2017
Animal Rights Groups Fight Ag-Gag Law FOX 16, March 26, 2017
"The good news is that these laws are unconstitutional. Courts have found them such and the frightening thing here is that Arkansas legislators and the governor are willing to violate the federal constitution at cost the tax payers' money just to try and hide factory farms from the public."
— Carter Dillard, Senior Policy Advisor for the Animal Legal Defense Fund
Animal groups battle USDA The Hill, March 15, 2017
NY Law Would Up Penalties for Harming Pets During Crime NBC New York, February 21, 2017
Victory for Animal Rights Group in Zoo Proceeding Courthouse News Service, February 17, 2017
Is Your Pet Safe Flying In Cargo? Conde Nast Traveler, February 12, 2017
Lawyers line up to sue USDA-APHIS over law enforcement info deletions Animals 24/7, February 9, 2017
"Scrubbing Animal Welfare Act inspection reports from the internet is an affront to the transparency vital to our democracy."
— Stephen Wells, Executive Director for the Animal Legal Defense Fund
Chasing a Cow With a Drone? Utah Bill Would Put You in Jail ABC News, February 9, 2017
Large dogs a MUST!!' Landlord's pet-friendly policy has tails wagging everywhere TODAY Show, February 6, 2017
"When landlords restrict pets, loving owners often relinquish their dogs to shelters or are faced with unnecessary evictions."
— Lora Dunn, Director of the Animal Legal Defense Fund's Criminal Justice Program
Joint Custody for the Family Pet? Alaska Becomes Legal Trailblazer for Animal Rights NBC Nightly News, January 28, 2017
"We hope that this is part of a growing trend of states recognizing that animals are not like a couch, a car that can just be divvied up in a divorce. That they're unique and that their interest should be considered."
— Kelsey Eberly, Animal Legal Defense Fund Staff Attorney
Coyote killing contests are getting away with much more than mass animal murder Fusion, January 23, 2017
"Killing contests are ethically inconsistent with the proper management of wildlife."
— Stephen Wells, Animal Legal Defense Fund Executive Director
A Dog's Purpose Controversy: American Humane Association Guidelines for Animal Actors People Magazine, January 20, 2017
Cheyenne residents push for tougher animal cruelty laws in Wyoming Wyoming Tribune, January 16, 2017
The worst state in America for animal safety Yahoo News, January 11, 2017
Animal Lovers Take Demand for Egg Labels to Ninth Courthouse News Service, December 16, 2016
Lack of animal shelter prompts lawsuit against Barbour County WDAM, December 15, 2016
P.E.I. animal protection law gets failing grade but province says changes coming CBC News, December 13, 2016
DNA evidence helps free a service dog from death row The Washington Post, November 6, 2016
'Mother of Animal Law' Parlayed Her Passion Into a Profession Law.com, November 2, 2016
Law school students organize against the use of animals in emergency medical training The Daily Tar Heel, October 26, 2016
Federal judge hears arguments on Utah's 'ag gag' law Salt Lake City Tribune, October 25, 2016
Animal-rights group ties gambling laws to Kansas coyote hunt The Wichita Eagle, October 22, 2016
Texas Veterinarian Suspended after Killing Cat With an Arrow People Magazine, October 18, 2016
FDA May Be Forced to Share Information on Egg Farms, Court Rules Organic Authority, October 5, 2016
"Public health and safety is on the line, and the people have a right to know how the FDA is protecting them. Details of animal welfare and the risk of disease outbreaks that affect human health are too important to remain hidden from the public."
— Stephen Wells, Animal Legal Defense Fund Executive Director
Madison-based lawyer is pioneer in defending animals Madison Magazine, October 3, 2016
White Tigers At Houston Aquarium Allegedly Haven't Been Outside in 12 Years People Magazine, September 29, 2016
A National Epidemic is Threatening Family Dogs The Huffington Post, September 25, 2016
"If we care about dogs and police officers, we owe it to them to demand fully funded comprehensive training programs for all officers. Every officer needs to be comfortable coming into contact with dogs, and be prepared with non-lethal strategies to interact with them."
— Stephen Wells, Animal Legal Defense Fund Executive Director
Pet store accused of selling sick puppies settles lawsuit ABC7 Chicago, September 21, 2016
Roadside Zoo Shuts Down After People Speak Up About What They Saw There The Dodo, September 15, 2016
"We are happy to have helped these long-suffering animals find habitats that meet their needs as wild animals, and we are relieved that they are finally free from their cramped and dilapidated quarters at Animaland."
— Stephen Wells, Animal Legal Defense Fund Executive Director
Orca Shows and Breeding Banned in California National Geographic, September 14, 2016
Court: Kennels can't keep nursing dogs on wire floors PennLive, September 10, 2016
LSU rallies around mascot 'Mike the Tiger,' who is battling cancer Today Show, September 10, 2016
"We're in an age where Ringling Bros. has turned away from using elephants in its traveling circus, where SeaWorld has decided it's no longer appropriate to breed and use orcas. It's time for LSU to join the 21st century."
— Carney Anne Nasser, Animal Legal Defense Fund Senior Counsel for Wildlife and Regulatory Affairs
Lawsuit Challenges "Pasture Raised" Claims: Bucolic Brouhaha The National Law Review, September 7, 2016
Not just in Canada: Spear hunting is legal in four states The Washington Post, August 23, 2016
ALDF offers reward in cat cruelty case The Community Voice, August 12, 2016
"The link between violence to animals and violence to humans is well documented. We are very glad the police are taking this matter seriously, and we offer our full support."
— Stephen Wells, Animal Legal Defense Fund Executive Director
9th Circuit to reconsider case over FDA records request Reuters, August 4, 2016
Iowa zoo settles lawsuit; lions sent to Colorado sanctuary Yahoo! News, August 4, 2016
Groups Threaten Suit to Stop Arkansas Factory Chicken Farm Public News Service, August 1, 2016
"The poultry litter is what is toxic to the environment. And that is over-applied or over-spread on fields as fertilizer. It can discharge or drain into these waterways and then, start killing off these protected species."
— Jessica Blome, Animal Legal Defense Fund Staff Attorney
Activists Take a Stand for Embattled Zoo's Lions Courthouse News Service, July 12, 2016
Homeboykris died of heart attack on Preakness Day, had high level of anti-inflammatory drug, necropsy shows Baltimore Sun, July 12, 2016
"It's vital that these horses are not forgotten — and that their deaths are investigated and explained."
— Stephen Wells, Animal Legal Defense Fund Executive Director
Criminal: Showdown at the Tiger Truck Stop WUNC, July 1, 2016
Hormel sued over its 'misleading' use of term 'natural' on meat products FOX News, July 1, 2016
"The lawsuit is aimed at the misleading picture that Hormel is projecting through its advertising campaign. They are painting this picture of a family farm where animals go to pasture and aren't given antibiotic drugs."
— Kelsey Eberly, Animal Legal Defense Fund Staff Attorney
What's 'All Natural' Meat? Hormel is About to Find Out Bloomberg, June 30, 2016
Day 1 in Trial Over Legality of Hendry County Monkey Farms WINK News, June 27, 2016
Idaho's Ag-Gag Law Challenged in Federal Court Public News Service, June 21, 2016
"Numerous undercover investigations have exposed unsafe food-handling practices and horrific cruelty to animals. It's incredibly important that these kinds of investigations be able to take place and educate the public on what's happening at these highly-secretive facilities."
— Matthew Liebman, Animal Legal Defense Fund Chief Legal Counsel
Legal Ways to Help Pets In Hot Cars BlogPaws, June 14, 2016
Catskills high school won't put on annual Donkey Basketball fundraiser after complaints from animal rights group New York Daily News, June 14, 2016
"When a government is using taxpayer dollars to promote cruelty to animals, we get involved."
— Jessica Blome, Animal Legal Defense Fund Senior Staff Attorney
Dangers of Leaving Your Pets in a Hot Car KSAT, June 9, 2016
"Our message is first and foremost of course is call 911.Cracking the windows a little bit does absolutely nothing to change the temperature."
— Stephen Wells, Animal Legal Defense Fund Executive Director
Lonely Elephant Has Spent Over 50 Years In Texas Zoo The Dodo, June 8, 2016
"ALDF's goal is to ensure that Lucky gets to spend her last years at a sanctuary, in a more appropriate habitat with other elephants, where she can have a meaningful existence, and not just be a way of selling tickets."
— Carney Anne Nasser, Animal Legal Defense Fund Senior Counsel for Wildlife and Regulatory Affairs
Animal Rights Groups Decry Live Mascots. But What's Daily Life Like as a Sideline Pet? The Washington Post, June 6, 2016
"A university's sporting events is similar to a circus, that it can continue to dazzle and entertain without animal acts. A sporting event at a university certainly does not rely on an animal mascot to fill seats on game day."
— Carney Anne Nasser, Animal Legal Defense Fund Senior Counsel for Wildlife and Regulatory Affairs
Groups Cry Foul Over Monterey County and USDA Wildlife Services Contract Renewal The Monterey Herald, June 3, 2016
Animal Welfare Activists, State Spar Over 'Ag-Gag' Law The Tribune, June 1, 2016
Pork producer to probe alleged Nebraska abuses Omaha.com, May 27, 2016
"Consumers who are looking to support more responsible businesses are deceived by companies, such as the Maschhoffs, that misrepresent themselves with false idyllic words and images rather than developing a better business model."
— Stephen Wells, Animal Legal Defense Fund Executive Director
Major Pork Producer Promises Investigation into Abuse Allegations KFXL, May 26, 2016
BIOTECH FIRM TO PAY $3.5 MILLION TO SETTLE ANIMAL CRUELTY CHARGES El Observador, May 26, 2016
Miami Seaquarium Sued Over Lolita, 'World's Loniest Orca' Inquisitr, May 19, 2016
"Lolita is protected by the Endangered Species Act and deserves to live a life free of harassment, in which she can engage in natural behavior. We will continue to fight to win her protections under the law."
— Stephen Wells, Animal Legal Defense Fund Executive Director
Idaho ordered to pay $250,000 in 'ag gag' case Capital Press, May 19, 2016
Group Wants Peek at Foster Farms' Water Bill Courthouse News Service, May 4, 2016
Activists Have Figured Out a Way to Stop Government-Sanctioned Mass Wildlife Killings AlterNet, May 2, 2016
"Because of the secrecy, a lot of people in local government don't know what kind of impact these contracts with Wildlife Services were having on their local wildlife," Blome said."
— Jessica Blome, Animal Legal Defense Fund Attorney
Swaziland Has Another Horrible Plan to 'Help' Rhinos Care2, May 10, 2016
"From the beginning animal protection groups have said that the zoos' purported concern about saving rhinos was just a cover for buying wild elephants. Unless these zoos vigorously oppose Swaziland's proposal to sell rhino horns, their conservation claims will forever ring hollow."
— Stephen Wells, Animal Legal Defense Fund Executive Director
Will Bundy's cattle be latest victims of BLM cruelty? Las Vegas Review-Journal, May 7, 2016
Zookeeper's death raises the question: Does a 300-pound tiger belong in a zoo? The Star Tribune, April 17, 2016
Mendocino County dumps federal killings of livestock predators San Francisco Chronicle, April 27, 2016
Free Candy: Louisiana chimpanzee is center of landmark lawsuit The Guardian, April 4, 2016
How much is a pet dog worth? A court will soon decide The Washington Post, April 12, 2016
North Carolina Ag-gag law draws lawsuits The Daily Tar Heel, February 11, 2016
Judge: Cricket Hollow Zoo must remove tigers, lemurs The Des Moines Register, February 11, 2016
The worst offenders: Hillsborough may become the first county in Florida to adopt an animal abuser registry Creative Loafing Tampa, February 11, 2016
Owners say moving Candy the chimpanzee from Dixie Landin' could harm her health, but animal rights activists disagree The Advocate, February 13, 2016
The Bison Roundup the Government Wants to Hide The New York Times, February 15, 2016
Tips for keeping pets safe during the dark days of winter The Porland Phoenix, February 18, 2016
Ag-Gag Laws in America: The Ugly Truth Modern Farmer, February 18, 2016
San Antonio Zoo Fighting To Keep 'Lucky' The Elephant The Inquisitr News,February 22, 2016
Endangered in the Wild, In Danger in Captivity The Huffington Post, February 24, 2016
Agricultural gags open doors to corruption The Daily Mississippian, February 29, 2016
Undercover Investigation Exposes Suffering at Unlicensed Puppy Mill The Dodo, February 29, 2016
Animal Legal Defense Fund wants New Mexico kennel shut down Krqe.com, February 29, 2016
Agency misinterpreting law on exotic animals? THonline.com, March 6, 2016
Federal Protection Sought For Black Bears NorthEscambia.com, March 19, 2016
Good Samaritans Bust Dogs Out Of Hot Cars: House Bill 131 Unanimously Passed Both Florida's House and Senate The Pet Tree House, March 21, 2016 3/21/2016
Lolita's Miami Seaquarium Tank Doesn't Meet Federal Standards, Activists Argue UPDATED Miami New Times, March 21, 2016
Rotten Eggs? Carton Labels Can be Deceiving Public News Service, March 25, 2016
Report: UMMC poisoned animals The Clarion-Ledger, March 29, 2016
U.S. District Court to Hear Arguments for Preliminary Injunction to Halt Yellowstone Bison Slaughter Bloomberg Business, February 2, 2016
Fight Over Lucky the Elephant Continues Courthouse News Service, February 1, 2016
Why a woman got two years in prison for leaving puppy in car Christian Science Monitor, December 2, 2015
Animal Rights Group Sues San Antonio Zoo San Antonio Current, December 1, 2015
SeaWorld plans to challenge California commission over orca breeding ban Reuters.com, October 15, 2015
SeaWorld can expand tank but not breed whales, board rules CNN, October 11, 2015
Coastal Commission staff recommends approval of SeaWorld orca tank project Los Angeles Times, September 25, 2015
Undercover Investigation Alleges Abuse of Chickens Workers at Tyson Slaughter Plant in Texas," September 16, 2015, Food Safety News
A Peek Inside an Industrial Chicken Slaughterhouse September 15, 2015, Mother Jones
Tyson Foods Under Fire As Second Video Shows Chicken Abuse September 14 2015, Fox Business
Killing of Pembroke Pines Pomeranian prompts outcry August 13, 2015, South Florida Sun-Sentinel
Manchester zoo suit set for trial August 7, 2015, Telegraph Herald
"We brought before the court three extraordinarily qualified experts, each of whom have spent decades of experience working on behalf of captive animals. In addition to that, there are the indisputable records the Department of Agriculture has provided (that show) a legacy of violations of the Animal Welfare Act."
-Jeff Pierce, Animal Legal Defense Fund Litigation Fellow
Judge: Idaho's Anti-Dairy Spying Law Is Unconstitutional August 3, 2015, Associated Press
"This decision vindicates the public's rights to know how animals are treated before they become meat."
-Matthew Liebman, Animal Legal Defense Fund Senior Attorney
Idaho's ban on undercover animal abuse videos struck down by federal judge August 4, 2015, Los Angeles Times
Animal rights groups targeting Mendocino County, again July 28, 2015, Ukiah Daily Journal
"We at least thought the Board of Supervisors would complete an initial study. Instead, they just threw up their hands and claimed they were exempt."
-Jessica Blome, Animal Legal Defense Fund Attorney
Animal rights groups file suit against Miami Seaquarium July 20, 2015, Miami Herald
Animal Legal Defense Fund files new complaint against Hendry County monkey farm July 16, 2015, Naples Daily News
"It boils down to the common sense notion that a veterinarian, who by all reports hasn't been able to keep animals in good condition, should face consequences."
-Chris Berry, Animal Legal Defense Fund Attorney
Manitoba is top dog for animal protection laws July 7, 2015, Winnipeg Free Press
Mendocino County continues controversial wildlife management program June 19, 2015, Ukiah Daily Journal
"We agreed to the CEQA terminology because we thought they (county) would look at the scientific evidence. We wanted them (supervisors) to truly look at what the Wildlife Services trapper is doing in Mendocino County."

-Jessica Blome, Animal Legal Defense Fund Attorney
Animal Rights Groups: Lab Monkeys Deserve Same Treatment Laws As Chimpanzees June 18, 2015, CBS, D.C.
"The conditions do not reflect what the science shows these animals need. Without the standards we've asked for, these animals are suffering."
-Carter Dillard, Animal Legal Defense Fund Director of Litigation
Animal Legal Defense Fund in Talks with St. Louis Taxi Commission June 17, 2015, CBS, St. Louis
"Anonymous videos, from concerned carriage customers and citizens revealed blatant violations."
-Jessica Blome, Animal Legal Defense Fund Attorney
Animal-rights group settles lawsuit with city June 10, 2015, Stockton Record
"ALDF is pleased to see the city of Stockton, California, and Stockton Animal Services make so many improvements. Their rapid turnaround is still a work in progress, though, and more remains to be done to meet the full standards animals deserve."
-Stephen Wells, Animal Legal Defense Fund Executive Director
Dog found with muzzle taped shut: How well do US laws protect animals? June 2, 2015, Christian Science Monitor
"There was concern in South Carolina that if the reward [leading to an arrest] was too big, the perpetrator might turn himself in to collect the award because the downside of being convicted [of animal cruelty] is so ridiculously low compared to other states."
-Scott Heiser, Director of Animal Legal Defense Fund's Criminal Justice Program
Another Hendry monkey farm added to Sunshine Law suit May 28, 2015, The News-Press
It's only human to want better life for Lucky May 14, 2015, San Antonio Express News
"If we are seeing more of this kind of lawsuit brought under the Endangered Species Act on behalf of captive animals, it's also because our understanding of what it means to be an animal, and what it means to a captive animal is developing in a new way as well."
-Jeff Pierce, Animal Legal Defense Fund Litigation Fellow
Monkey Farms in Florida Under Scrutiny From Officials May 12, 2015, Associated Press
Opponents of Idaho 'Ag Gag' Law Plead Case to Federal Judge April 29, 2015, Associated Press
Mendocino County suspends contract with a federal wildlife agency April 15, 2015, Los Angeles Times
Beating Animals Breaks Law. Now Trying to Expose It Does, Too March 25, 2015, Bloomberg
Company staging Spanish-style bull runs to end California events March 10, 2015, Reuters
"The Great Bull Run is a disgrace wherever it occurs. But that will never again be in the state of California."
-Stephen Wells, Animal Legal Defense Fund Executive Director
Case against secret monkey facility moves forward March 6, 2015, The News-Press
""There should have been no doubt that a public meeting was required here. The Sunshine law tells us, 'Don't make policy decisions behind closed doors, and don't delegate important decision-making to staff in private conferences.'"
-Kelsey Eberly, Animal Legal Defense Fund Litigation Fellow
Animal rights groups can sue Napa restaurant over foie gras March 5, 2015, SFGate
Douglas County deputy named as one of nation's 'top 10 animal defenders' February 27, 2015, The Oregonian
Lead woman named top animal defender for 2015 February 26, 2015, Black Hills FOX News
Little Ricki has been freed from her roadside cage, is on the road to Colorado sanctuary February 9, 2015, LancasterOnline
"Our legal team is thrilled that Mr. McDaniel has made the ethical choice." 
-Matthew Liebman, Animal Legal Defense Fund Senior Attorney
Bear Sent To Wild Animal Sanctuary After Years As Ice Cream Shop Draw February 9, 2015, Associated Press
Kentucky Ranked Last in Animal Welfare Laws for 7th Year February 9, 2015, WBKO-TV
Orca 'Lolita' at Miami facility to get endangered protection February 4, 2015, Associated Press
"We hope that this listing decision will help her transition from a life of captivity to a life with her family in the wild."
-Jessica Blome, Animal Legal Defense Fund Staff Attorney
California says will appeal ruling making foie gras legal February 4, 2015, Reuters
Cat Haven agrees to add safety measures following lion mauling death January 13, 2015, The Fresno Bee
"We commend Cal OSHA for doing a great job to resolve this unfortunate situation."
-Christopher Berry, Animal Legal Defense Fund Staff Attorney
Reward grows to catch killer of burned dog January 27, 2015, Sacramento Bee