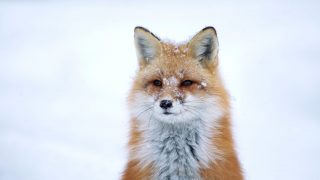 Banning the Sale of Fur in New York City
Prohibiting the sale of fur apparel (Intro 1476)
Would prohibit the sale of fur apparel, except used fur and fur worn as part of religious custom, in New York City.

Wildlife
Millions of animals, including foxes, wolves, minks, and rabbits, are brutally killed every year so we can wear their fur. Whether trapped in the wild or bred to die on fur farms, animals exploited by the fur industry endure tremendous suffering. The Animal Legal Defense Fund is a proud member of Fur-Free NYC – a coalition working to ban the sale of fur in New York City.
Championed by Speaker Corey Johnson, Intro 1476 would prohibit the sale of fur apparel, with exceptions for used fur and fur worn as part of religious custom.
The Cruel Fur Industry
Animals bred on fur farms are confined to tiny wire cages for their entire lives. Oftentimes, these cages are outdoors – stacked in wooden sheds that provide no protection from the heat or cold. Unable to engage in any of their natural behaviors, animals on fur farms routinely resort to self-mutilation, obsessive pacing, and infanticide. Fur farms kill animals through gassing, electrocution, neck-breaking, and poisoning. Undercover investigations on fur farms have documented egregious cruelty – including animals being skinned alive.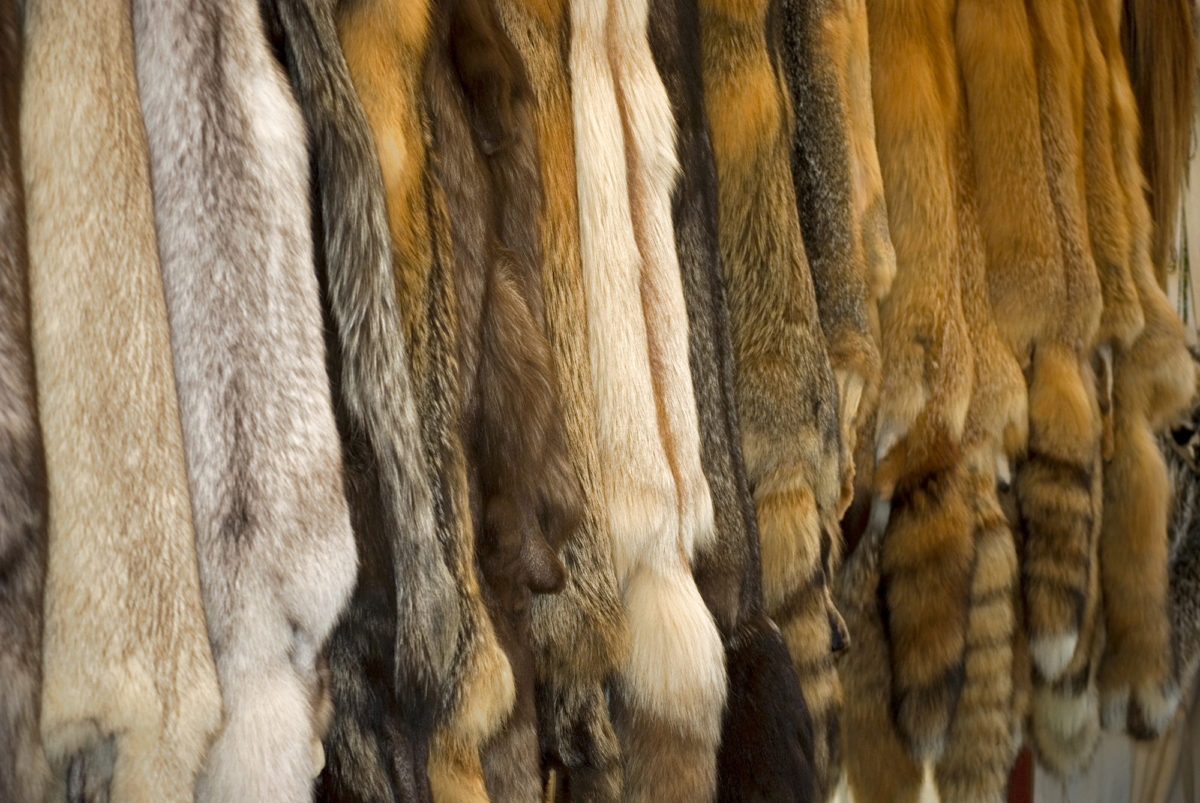 Wild animals trapped for their fur also suffer. Trapping is largely regulated at the state level, and most states provide minimal protections for fur-bearing animals. In some states, it's legal to set a trap and not check it for days. Desperate and terrified, animals will sometimes chew their own legs off in an attempt to escape. Trappers shoot, strangle, and bludgeon trapped animals.
Fur Bans on the Rise
Several California cities have already banned the sale of fur. The Animal Legal Defense Fund drafted model language for the nation's first fur ban, passed by West Hollywood in 2011. In 2019, Los Angeles became the fourth and largest city in the United States to prohibit the sale of fur, following San Francisco, Berkeley, and West Hollywood (these ordinances exempt fur obtained lawfully under a state trapping license). A longtime champion of fur bans, the Animal Legal Defense Fund drafted a proposed ordinance to outlaw the commercial sale of fur in Aspen, Colorado back in 1990. Though the ordinance was ultimately unsuccessful, it drew national attention to the issue.
Abroad, multiple European countries, including Germany, Austria, Croatia, and the United Kingdom have already banned fur farming (or are in the process of phasing it out). São Paulo, Brazil also banned the sale of fur products in 2015.
Fur-Free NYC
There is no justification to continue to breed and kill animals for their fur considering the availability of faux fur and alternative products that are virtually indistinguishable from animal fur. New York City residents care about animals. Intro 1476 positions New York City as a leader in animal protection and more closely aligns the city's laws with its values.
Get Involved
If you live in New York City, we need your help to make New York City fur-free! Consider taking one of the actions below to show your support.
On May 15th, join Fur-Free NYC at City Hall in Manhattan to support Intro 1476. The coalition will have t-shirts and buttons for everyone to wear. Learn more: https://www.facebook.com/events/348103505827685/.
Call your council member and urge them to sponsor Intro 1476 or thank them if they're already sponsoring (see below for a list of sponsors). Find your council member's contact information.

If they're not a co-sponsor, say this: "Hi, my name is (name), and I'm a constituent of (your council member's name). I'm calling today to ask (your council member's name) to please co-sponsor Intro 1476. Animal cruelty has no place in my city, and I strongly support a fur-free NYC."
If they are a co-sponsor, say this: "Hi, my name is (name) and I'm calling to thank (your council member's name) for co-sponsoring Intro 1476. I care deeply for animals and am glad the council member supports this important bill."
If you're not up for making a phone call, send a personalized email instead!

Follow up with your council member if you don't hear back within 48 hours after calling or emailing.
Tweet at your council members and ask them to sponsor Intro 1476 or thank them for co-sponsoring. Use the hashtag #FurFreeNYC and also tag Speaker Corey Johnson (@NYCSpeakerCoJo). Find your council members' Twitter handles. Intro 1476 Sponsors: Speaker Corey Johnson, Council Member Mark Levine, Council Member Fernando Cabrera, Council Member Justin Brannan, Council Member Helen Rosenthal, Council Member Robert Holden, Council Member Brad Lander, Council Member Daniel Dromm, Council Member Antonio Reynoso.
For more information, as well as talking points to refute common myths perpetrated by the fur industry, please visit Fur-Free NYC.
Join the Animal Legal Defense Fund's email list to stay up to date on lawsuits, legislation, and regulations affecting animals.
Sign Up Now