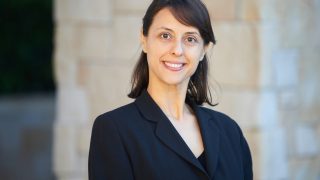 As the Animal Legal Defense Fund's director of finance, Vida is responsible for the organization's financial health. She leads the Animal Legal Defense Fund's financial planning efforts and oversees the team responsible for managing its financial resources and transactions.
Vida comes to the Animal Legal Defense Fund with a diverse background of over 20 years of experience that includes being an auditor for a CPA firm, a controller for an architectural firm and running her own business as an independent consultant for entrepreneurs, nonprofits, and plant-based companies.
When she's not at the office, Vida enjoys spending time in the great outdoors, learning about other cultures, and assisting people to shift to a more compassionate, plant-based lifestyle. She sponsors birds, sheep, and cows at different animal sanctuaries and loves to visit them when she gets the chance.
Vida has a B.S in Accountancy from California State University, Northridge and is a licensed Certified Public Accountant.