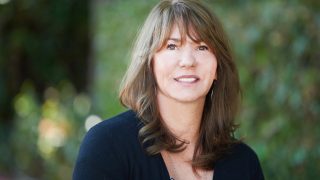 Sue Kennedy is in charge of all of the Animal Legal Defense Fund's graphic design, providing support for the organization's print newsletter, advertising, brochures, posters, social media, and online communications. She ensures all of the organization's materials are cohesive, functional and adhere to the organization's branding and style guide.
A graduate of San Jose State University, Sue worked in Silicon Valley for a number of high-tech companies before leaving to pursue a career path where she could help animals.
She lives in Cotati with her two adopted lab mix rescue dogs Bo and Josie. When she's not in the office she enjoys spending time away from her computer and putting her design skills to work offline by working on renovation projects around the house.