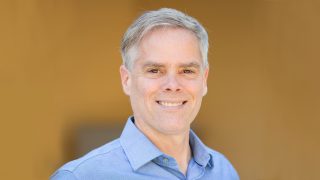 Stephen Wells
President Emeritus
Stephen Wells is the president emeritus of the Animal Legal Defense Fund, and was previously the executive director and CEO. Since 1990, Stephen has been a leader in the nonprofit wildlife conservation and animal protection movements.
Stephen grew up in Chicago, where he grew a successful business serving the city's expansive manufacturing and industrial sector. A passion for outdoor adventure led him to sell the business and move to Alaska to be closer to nature. There he worked on the cleanup in the aftermath of the Exxon Valdez oil spill, an experience that convinced him to dedicate his life to protecting the planet's remaining wildlife and wild lands. After serving on the boards of two conservation organizations in Alaska, Stephen was hired as executive director of the Alaska Wildlife Alliance. Under his watch, the organization more than doubled in size, and Stephen became well-known for his work to protect Alaska's native wildlife, particularly its wolves and bears, and their habitats.
Stephen moved to California and joined the Animal Legal Defense Fund's staff in 1999. Almost immediately, Stephen pioneered new strategies to advance animal protection under the law, including launching the organization's law student chapter program and pro bono firm network. Today, the Animal Legal Defense Fund has student chapters in more than 200 law schools, and more than 450 law firms have signed up to donate more than $4 million in legal work to support its mission annually.
A Closer Look with Stephen Wells: Ag-Gag Laws
Stephen became the executive director and CEO of the Animal Legal Defense Fund in 2006, succeeding its founder, Joyce Tischler. Under his leadership, the nonprofit has more than quadrupled in size and has become renowned as the pre-eminent legal animal advocacy organization in the country, and a force to be reckoned with by animal abusers and animal exploitative industries, including the single largest source of animal abuse, factory farming.
Never losing sight of his desire to build strong and effective coalitions, in addition to working with other animal protection organizations, the Animal Legal Defense Fund has successfully partnered with law schools, environmental protection, food safety, public health and civil rights organizations, and has built strong relationships with companies that are creating humane products to replace those dependent on animal exploitation.
Maintaining a love for entrepreneurial ventures and the role that business can play in creating humane alternatives for consumers, Stephen founded and helped run a plant-based and organic restaurant in his hometown of Guerneville for five years.
Stephen lives in the mountains of British Columbia, Canada, where he and his wife Teresa enjoy hiking, sailing, and exploring the outdoors. They share their home with their two rescued cats and two rescued dogs.