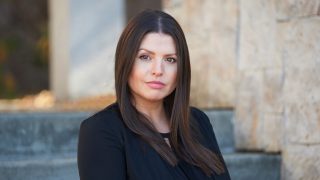 Ofra is in constant contact with our supporters, answering their questions and offering assistance. In connecting with the compassionate people who make the Animal Legal Defense Fund's work possible, Ofra shares her passion for protecting animals.
To Ofra, protecting animals' right to live and prosper is simply the difference between right and wrong, and after working in many different fields, she found her calling in animal rights and joined the Animal Legal Defense Fund.
Ofra holds an MBA and an undergraduate degree in management information systems. In her free time, Ofra enjoys exploring the San Francisco Bay Area, especially nearby animal sanctuaries. She also enjoys traveling, and recently moved back to the Bay Area after years in New York and Tel Aviv. Her two cats, Popeye and Piggy, were rescued from the streets of Israel.