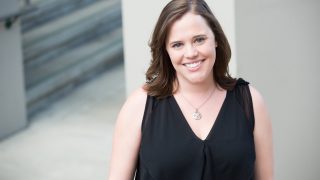 As an integral part of the Project Management Program team, Elaina coordinates logistical details for the Animal Legal Defense Fund's large, annual events as well as multiple receptions, tabling events, and internal meetings throughout the year.
She graduated from DePaul University with a bachelor's degree in theatre arts but had a realization that her passion was animal activism after joining a friend on a trip to a farmed animal sanctuary.
Seeing the faces of animals directly impacted by factory farming inspired Elaina to commit to protecting all animals and their environments. Outside of work, Elaina keeps busy spending time outdoors, traveling, and cooking.