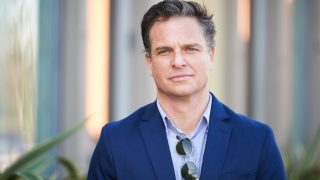 As Senior Policy Advisor for the Animal Legal Defense Fund, Carter is focused on helping the organization develop its policies, strategic campaigns, legislative and litigation programs, and advocacy and academic partnerships. Driven by his belief that animal protection is a critical form of social justice, Carter dramatically expanded the Litigation Program's capacity within just a few years by helping quadruple its number of filings, and achieving constitutional and anti-slapp precedent to protect activists, replacing negligent management at public shelters, ending systematic abuses at factory farms and hunting facilities, rescuing wildlife from multiple roadside zoos, improving standing for animal advocates and halting false advertising used to sell animal products. Carter also helped oversee Animal Legal Defense Fund's first undercover investigations of factory farms.
In addition to his work with the Animal Legal Defense Fund, Carter is the founder of HavingKids.org, an organization simultaneously protecting animals, children, and the environment by promoting a sustainable, human rights-based and child-centered family planning model.
Carter previously served as General Counsel for Compassion Over Killing and as Director of Farm Animal Litigation for the Humane Society of the United States. He began his career as an Honors Program appointee to the U.S. Department of Justice and later served as a legal advisor to the U.S. Department of Homeland Security in the National Security Law Division. He has taught on the faculties or held appointments at University of Oxford, Lewis and Clark Law School, Emory University School of Law, and Loyola University New Orleans, College of Law. He holds a B.A. from Boston College, a J.D., Order of the Coif and with honors, from Emory University, and an LL.M. from New York University where he wrote his thesis—on a deeply theorized right to have children—under Jeremy Waldron. Carter has written a dozen articles, including peer-reviewed pieces, on animal protection and human population ethics.
Carter enjoys the great outdoors, running and surfing in the San Francisco bay area where he lives.