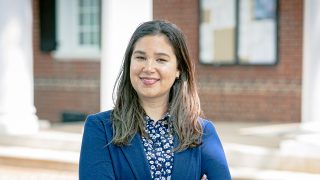 As a fellow in the Litigation Program, Ashley Ridgway works to help animals through strategic litigation and supporting research.
Ashley earned a Bachelor of Fine Arts, with a focus on photography, from Kutztown University of Pennsylvania. She earned a J.D. from the University of Virginia School of Law.
Outside of work Ashley enjoys walking her three dogs named Sirius, Tod, and Oscar, practicing yoga, relaxing in nature, cooking and eating her creations, and making art. She also cares for a guinea pig named Skunk and shares her home with her partner Jay.