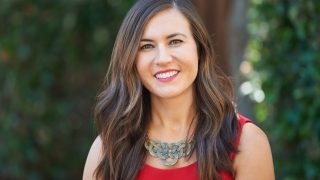 As In House Counsel, Anna Stancu advises the Animal Legal Defense Fund on all internal legal issues, including those related to business strategy, corporate governance, and labor and employment laws. She ensures the organization's priorities and long-term goals are compliant with all applicable laws and its interests are legally protected.
After earning her law degree from Harvard Law School, where she was a member of the Animal Legal Defense Fund Student Chapter, Anna worked as an employment attorney at a major law firm for several years, and developed a pro bono practice representing refugees in asylum proceedings – a cause close to her heart as a former refugee herself. An animal lover for as long as she can remember, Anna says joining the Animal Legal Defense Fund has allowed her to fulfill a lifelong dream of making the fight for animals her life's work.
Over the years she has rescued, fostered, and rehomed over a dozen abandoned and abused dogs. When she's not at the office, she enjoys hiking, long-distance running, and taking spontaneous international trips.