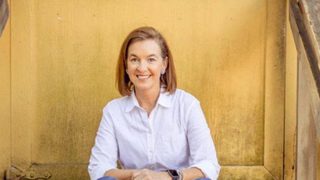 As Philanthropy Manager for the Central Region, Ann works with generous individuals from as far south as Louisiana through the middle of the country up to North Dakota who want to take a stand, make a lasting difference in the lives of animals and in the field of animal legislation. Ann combines her passion for animal protection and familiarity with Central Region communities and culture to meet donors and prospective supporters where they are in their level of understanding and interest in creating a better world for animals.
Ann earned both a Bachelor's degree and master's degree in Sociology from the University of Memphis. Ann has received various recognitions including being named as a "Top 40 under 40" community leader in Kansas City, in 2017 Ann was named "Mentor of the Year" as part of the Austin Under 40 Awards program, and in 2018 Chaired the Austin Philanthropy Day Luncheon hosted by the Association of Fundraising Professionals. Prior to joining the Animal Legal Defense Fund, Ann worked as a fundraiser and leader for various nonprofit organizations.
Located in Austin, Texas, Ann shares her home with her husband and companion dog Miller. Outside of work she enjoys spending time with her two adult sons,  volunteering locally, running, swimming, hiking, biking, and travelling as much as possible. Ann has completed several triathlons since the early 1990's.