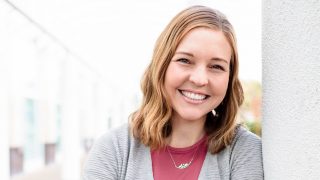 As the Events Associate, Alyssa coordinates logistical details for the Animal Legal Defense Fund's large, annual events as well as multiple receptions, tabling events, and internal meetings throughout the year. In this role, Alyssa combines her passion for making a difference within her community along with her values of animal and environmental protection.
Alyssa earned a Bachelor's degree in Communications from the University of Wisconsin-Eau Claire. Prior to joining the Animal legal Defense fund, she held event planning, community relations and marketing roles for nonprofit, for-profit and co-op organizations.
Based in Hayward, CA, Alyssa appreciates outdoor activities including hiking, kayaking, backpacking, and biking. She also loves to explore new places. Originally from Wisconsin, she lived in Seattle before moving to California. Her other hobbies include yoga, vegan baking, brewing kombucha, cheering on her favorite sports teams, and tending to her backyard garden. Alyssa shares her home with her husband Ryan, companion dog Wrigley, and two companion cats named Khaleesi and Nimbus.