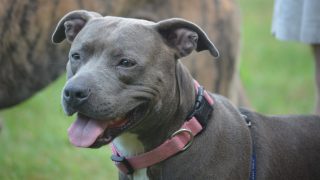 What To Do When You Witness Animal Cruelty
It can be disturbing-and heartbreaking-to witness an act of animal cruelty. Whether it be an acute act of violence or chronic neglect, find out what you can do when you witness animal cruelty.
Related
Extreme changes to the regulations have widespread consequences for animals, surrounding communities, and the environment

The Animal Legal Defense Fund, the nation's preeminent legal advocacy organization for animals, is offering a $5,000 reward for information leading to the arrest and conviction of the person or people responsible for illegally trapping a coyote in Essex County, Massachusetts.

Animal Legal Defense Fund sues Foster Farms for violating California law by using cruel, water-intensive slaughter method during megadrought
Puerto Rico's only zoo is not a safe place for animals. Please sign the petition below to help close the zoo and find these animals new homes.
Sign Petition