From Farmhouse to Courthouse: Applying Animal Cruelty Law on Behalf of Farmed Animals 2019
Presented by David Rosengard on July 9, 2019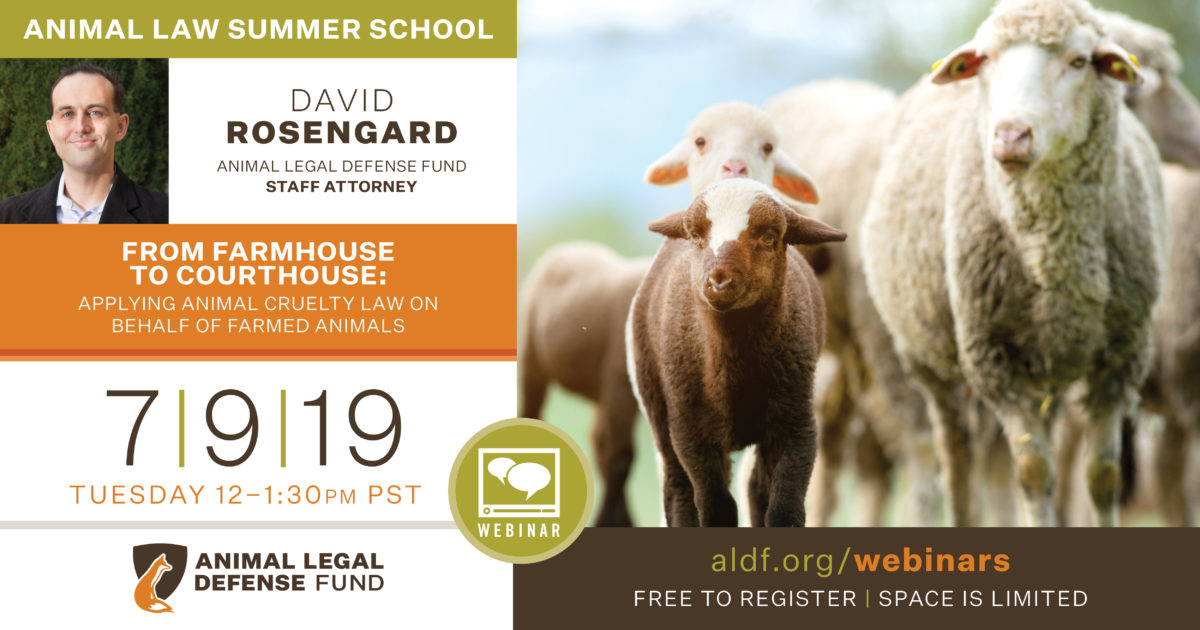 Farmed animals feature in some of the oldest known legal cases. Despite the venerable history of farmed animals within the law, these animals are all too often thought of as being entirely excluded from the protection of animal cruelty legislation.
Join Animal Legal Defense Fund Staff Attorney David B. Rosengard as he dismantles this myth, exploring the ways that cruelty law can be deployed on behalf of farmed animals – and avenues towards expanding what those protections offer.
Related
Cruel high-speed pig slaughter is about to go nationwide. Help us protect pigs and contact your senators today.

The USDA violated federal law in finalizing this rule, acting contrary to the mountain of evidence before it demonstrating the rule's dangers, and flouting humane slaughter and meat inspection laws.

Restaurant Vows to Cease Foie Gras "Giveaways" Declared Illegal by Appellate Court.
Help animals win the legal protections they so desperately need and deserve, and ensure they have an advocate in courtrooms and legislatures across the country.
Take Action Now