From Farmhouse to Courthouse: Applying Animal Cruelty Law on Behalf of Farmed Animals 2019
Presented by David Rosengard on July 9, 2019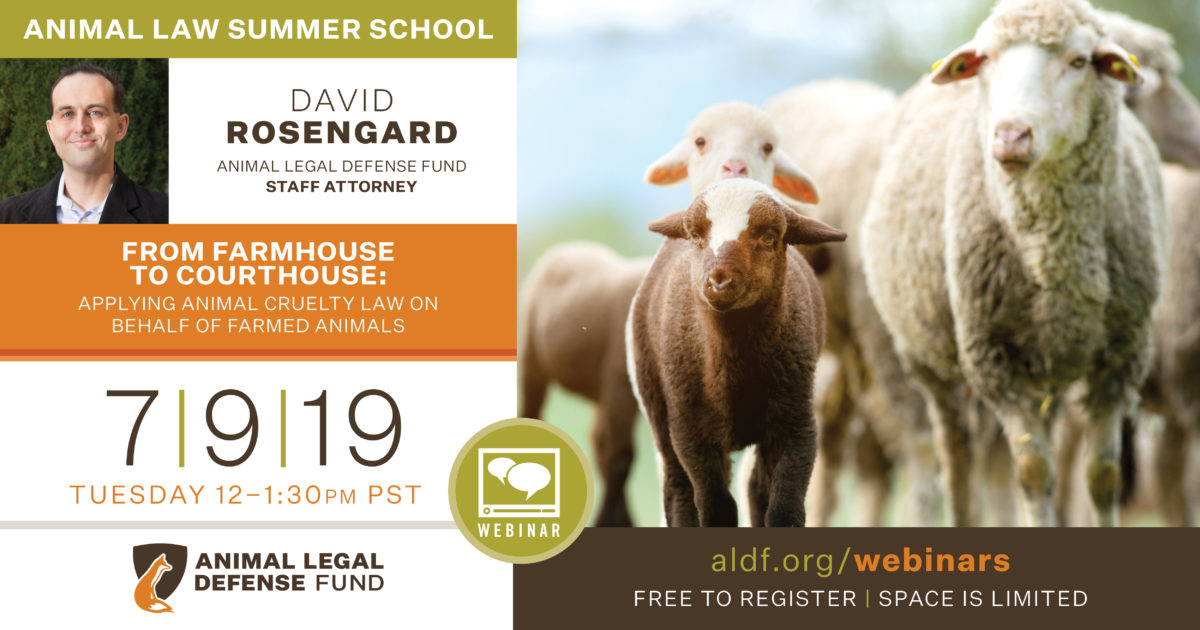 Farmed animals feature in some of the oldest known legal cases. Despite the venerable history of farmed animals within the law, these animals are all too often thought of as being entirely excluded from the protection of animal cruelty legislation.
Join Animal Legal Defense Fund Staff Attorney David B. Rosengard as he dismantles this myth, exploring the ways that cruelty law can be deployed on behalf of farmed animals – and avenues towards expanding what those protections offer.
Related
Advocates continue to fight law that penalizes whistleblowing on factory farms, other businesses in violation of the First Amendment

Animal Legal Defense Fund files lawsuit as state targets plant-based food producer Miyoko's for using 'dairy' terminology. 

Animal Legal Defense Fund-led coalition wins major victory for animal protection, food and worker safety, and the First Amendment
Help animals win the legal protections they so desperately need and deserve, and ensure they have an advocate in courtrooms and legislatures across the country.
Take Action Now