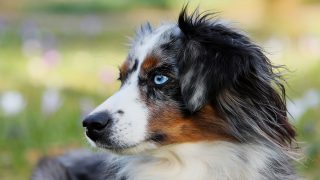 Back to School with Joyce Tischler 2017
Presented by Joyce Tischler, September 15, 2017
Get ready to go back to school with "the Mother of Animal Law" and Animal Legal Defense Fund Founder Joyce Tischler! During this interactive webinar session, you will learn about the history of animal law and the Animal Legal Defense Fund Student Chapters, the important role that students play in animal law and advocacy, and ways to get involved, stay motivated, and feel inspired.
Joyce Tischler has devoted her career to the development and advancement of animal law. In fact, when she began, there was no field of animal law. Now decades later, attorneys and firms across the country incorporate animal law into their practice, there are 220 SALDF chapters worldwide, and the Animal Law Conference is celebrating its 25th year. This webinar will be an amazing opportunity to hear from the Mother of Animal Law herself.
Animal Legal Defense Fund Student Programs Attorney Kelly Levenda and Animal Legal Defense Fund Education Coordinator Priscilla Rader will also discuss resources and opportunities for law students and student chapters.
Kick off the school year right and join us for a lively talk with a Q&A wrap-up.
Free for students! Law students, undergrad students, and high school students interested in animal law are encouraged to participate.
This webinar was previously recorded: Watch now.
Animal Legal Defense Fund Founder

Student Programs Attorney
Related
Today the U.S. District Court for the District of Minnesota issued a critical ruling in favor of wolves' legal protection — determining that gray wolves are not excluded from the Endangered Species Act even if they have some detectable dog genes.

The New York City Council is considering Intro 1425, the Carriage Horse Heat Relief Bill. Intro 1425 strengthens protections for carriage horses forced to work in extreme heat. We need your help to ensure this important bill is passed.

On Tuesday, June 4th, the Animal Legal Defense Fund and The Humane Society of the United States hosted their first joint California Humane Lobby Day. Nearly 100 animal advocates gathered in Sacramento to lobby legislators on five animal protection bills.