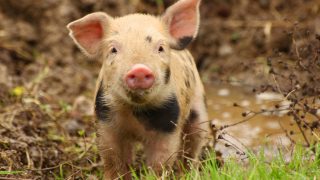 Animal Law Boot Camp 2017
Animal Legal Defense Fund
The Animal Law Boot Camp was held on November 11, 2017 as part of a special CLE program hosted by the Animal Legal Defense Fund. While this program is no longer eligible for CLE credit, a link to the recording is available here and is for educational purposes only.
It is often said that "animal law is all law" because of the many ways in which an issue involving an animal might arise in various fields of law. Whether it's a constitutional challenge to a law that restricts the ability of undercover investigations to shed light on animal abuses or the link between animal cruelty and domestic violence, animals are part of our everyday life in astonishing and complex ways. This webinar is an exciting opportunity to learn how animal law intersects with other fields of law.
The Animal Law Boot Camp hosted experts in their respective fields for a half-day discussion on the ways in which animal issues and the laws surrounding them come into play with other fields of law. This program included sessions on constitutional law, environmental law, ethics, and criminal law.
Related
On an early August morning, 34 horses seized from a scene of severe neglect began their 107th day in state custody. Horse rescue volunteers had nursed the horses back to health, and ready to be adopted. But the horses needed one more thing...

The Animal Legal Defense Fund applauds Speaker Corey Johnson and the NYC Council for voting to end the sale of foie gras. Intro 1378, sponsored by Council Member Carlina Rivera, now moves to Mayor de Blasio, who is expected to sign the bill into law.

Lawsuit alleges the government has unlawfully weakened protections for threatened and endangered species
The Animal Law Academy webinars are an opportunity to hone your skills and gain both practical and substantive knowledge about important issues currently facing animals in the legal system.
Watch a Webinar