2019 Debrief
December 9, 2019 12-1:30pm PST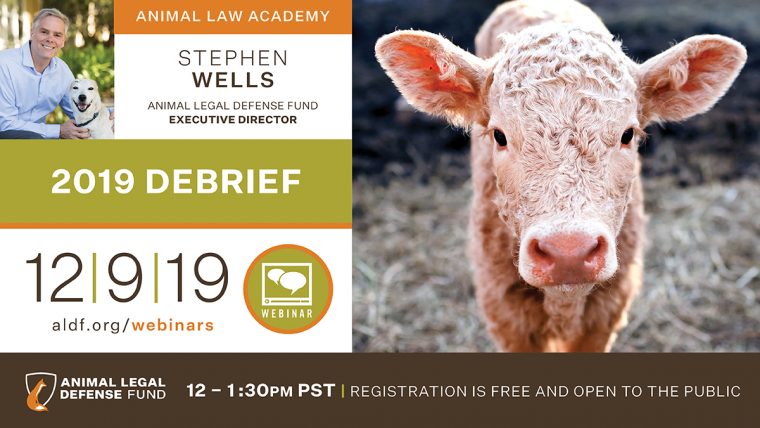 As 2019 comes to an end, we're looking back at our biggest legal victories for animals over the last year and looking ahead at what's to come in 2020. Join Stephen Wells, executive director of the Animal Legal Defense Fund, as he shares stories behind this year's biggest victories. In 2019 the Animal Legal Defense Fund set precedents to help captive animals using the Endangered Species Act, played an important role in passing new laws that will help protect animals in the future and took on factory farming's egregious abuses and practices, just to name a few! A brief Q&A will follow.
This webinar was prerecorded. Watch now!
Related
The U.S. District Court for the Central District of California dismissed the industry's constitutional challenge in its entirety, and forbade the plaintiffs from trying to renew those claims.

The Animal Legal Defense Fund filed a lawsuit against the U.S. Department of Agriculture (USDA) for issuing a final rule allowing pig slaughterhouses nationwide to police themselves and kill pigs at very high line speeds.

Ask your state legislators to provide an opportunity for dogs and cats used in research to find loving homes once their time in a research laboratory has come to an end by supporting An Act Protecting Research Animals.