Stay At Home With Your Dog Photo Contest
#StayAtHomeWithYourDogDay
With the abundance of advice to social distance, shelter-in-place, and self-quarantine, we at the Animal Legal Defense Fund thought it might be nice to focus on some of the positives of this unique situation: being at home with our animals!
To highlight this positive point, we declared it "Stay At Home With Your Dog Day!" (#StayAtHomeWithYourDogDay) and invited you to join a friendly photo competition and share photos of your "Office Mutt-Mates" and "Cat Coworkers."
The winner of our #StayAtHomeWithYourDogDay photo contest is Angela and her pup, Baylor! Congratulations, Baylor and Angela, and enjoy your swag bag!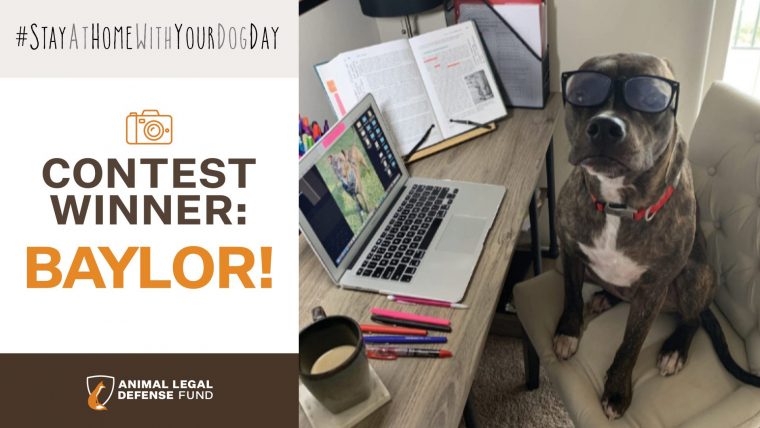 Related
As the pandemic leads to reduced capacity at slaughterhouses, prolonged use of drug increases risk of harm

Long-time Miami resident asks Senators Marco Rubio and Rick Scott to co-sponsor the Big Cat Public Safety Act

Reforms emphasize coexistence with coyotes and other wildlife