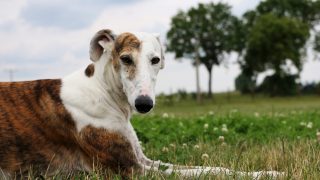 If you've adopted a former racing greyhound, we want to hear about it! We may use your story to educate people about the cruelty of greyhound racing in the fight to make sure no other dog suffers similarly. Please fill out the form below to submit your story. Be sure to attach photos of your dog.
---
Related
Ask your state legislators to support a bill that would prohibit people convicted of animal abuse from possessing animals for at least five years after their release from custody.

Animal protection coalition asks court to invalidate California Fish and Game Commission regulation for violating the California Environmental Quality Act.

Ask your state legislators to provide an opportunity for dogs and cats used in research to find loving homes once their time in a research laboratory has come to an end by supporting An Act Protecting Research Animals.