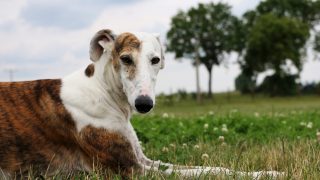 If you've adopted a former racing greyhound, we want to hear about it! We may use your story to educate people about the cruelty of greyhound racing in the fight to make sure no other dog suffers similarly. Please fill out the form below to submit your story. Be sure to attach photos of your dog.
---
Related
In the wake of the COVID-19 pandemic and mounting criticism of the dog meat trade from Chinese citizens, the national government of China has issued draft guidelines to reclassify dogs from "livestock" to "companion animals."

As shelter-in-place orders are given across the nation, there is a growing concern that family violence will be on the rise.

The Australian state of Victoria has enacted important legislation to prohibit landlords from banning companion animals in rental housing.