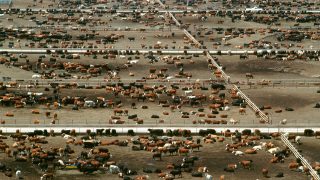 Share your concerns
The U.S. Food & Drug Administration (FDA)'s reckless approval of a drug could have substantive environmental and health effects
If you have concerns about water contamination or concerns about beef you have consumed — we'd like to hear from you.
Please fill out the below form, and we will be in touch with you shortly.
Join the Animal Legal Defense Fund's email list to stay up to date on lawsuits, legislation, and regulations affecting animals.
Sign Up Now
Related
Animal Legal Defense Fund and Phoenix partner to expose dangers of this emerging industry gaining traction with considerable investments from government entities

Public interest coalition celebrates another win against unconstitutional statute barring undercover investigations at factory farms

Edie Falco narrates the Animal Legal Defense Fund film demanding transparency in factory farming