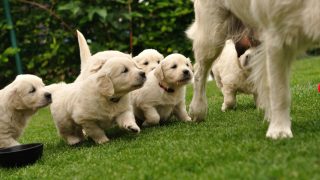 The Animal Legal Defense Fund is seeking individuals who purchased a puppy in California after January 1, 2019. If you meet this criteria, please fill out the form below.
By submitting this form you are granting the Animal Legal Defense Fund to contact you in relation to your purchase.
Related
Huston narrates the Animal Legal Defense Fund film demonstrating the impact legal advocates can have on behalf of animal cruelty victims

Class-action lawsuit alleges thousands in California purchased dogs under the false belief they were rescue animals

The Los Angeles Superior Court has granted a preliminary injunction that halts the Kenneys, unscrupulous internet puppy sellers, from advertising and selling puppies until the lawsuit is decided on the merits.