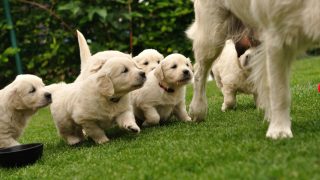 Puppy Purchases
Did you purchase a puppy in 2019 or later? We'd like to hear from you.
The Animal Legal Defense Fund is seeking individuals who purchased a puppy in California after January 1, 2019. If you meet this criteria, please fill out the form below.
By submitting this form you are granting the Animal Legal Defense Fund to contact you in relation to your purchase.
Related
Actress Christian Serratos narrates the Animal Legal Defense Fund film advocating for an end to puppy mills

Predatory financing law bans loans that often trap borrowers with high interest rates

The California Court of Appeals affirmed a ruling by a lower court recognizing Society for the Prevention of Animal Cruelty (SPCA) organizations' ability to file lawsuits against entities that violate existing animal protection laws.