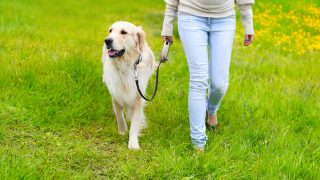 Opportunities for Law Students & Legal Professionals
Legal Intern Volunteer Opportunities
Slaughter Free Cities, Slaughter free Chicago (headquarter)
Chicago, Illinois
Slaughter Free Cities ("SFC") is a campaign launched in 2018 by Free From Harm, a nonprofit 501(c)(3) organization dedicated to helping end animal exploitation through grassroots activism and public education. The mission of Slaughter Free Cities is to end slaughter in cities around the United States for the benefit of animals, workers, communities and the planet. We believe that humans and all species deserve liberation. We cannot claim to value or experience true liberation as we oppress others, a principle expressed in Martin Luther King Jr.'s famous words, "Injustice anywhere is a threat to injustice everywhere."
Our campaign enjoys widespread support in cities and small towns alike since most communities oppose slaughterhouses for a wide range of reasons. Still, slaughterhouses remain within cities and towns throughout the United States, in close proximity to residential buildings, preschools, and other businesses. In many cases, the current systems for regulating existing slaughterhouses are broken. SFC has identified issues of licensing, zoning, consumer protection, health code and other violations that remain unenforced by state and municipal agencies. Our strategy is to rally communities, activists, local media and city officials to demand that existing laws be enforced, which would effectively close noncompliant slaughterhouses.
The original SFC chapter is Slaughter Free Chicago, part of a larger SFC campaign with the mission of creating chapters in various cities around the country and globe. Currently there are SFC chapters located in the following cities: Chicago, Toronto, Dallas, Hackettstown (NJ), Los Angeles, Milwaukee, New York City, and St. Louis, and Toronto. More information is available at: https://slaughterfreechicago.com/
Description
Volunteer legal interns can work remotely from any location. SFC does not employ staff attorneys. This means that you should arrange for your legal work to be reviewed by a licensed attorney, for example by a law professor. You may be able to arrange to receive academic credit for your work through your university. Alternatively, if your law school requires or encourages volunteer work, this could be an opportunity for you to fulfill those obligations through your university.
Volunteer legal interns are assigned a variety of tasks depending on which chapter you volunteer for, and what projects the chapter is focusing on. All volunteers will begin by familiarizing themselves with the basic statutes and regulations that govern the administrative agencies in their chapter's city such as state departments of agriculture and city departments of public health codes pertaining to slaughterhouses. Tasks can include but are not limited to the following:
Researching and writing legal memoranda
Researching legal code and searching for code violations including violations of city ordinances, state agency rules, and federal agency laws that can be applied to slaughterhouses
Drafting, submitting, and tracking Freedom of Information Act ("FOIA") requests to city, state or federal agencies
Reviewing responsive documents obtained through FOIA requests
Where violations are uncovered, determine which agencies are responsible for enforcement and draft informal agency complaints to report these violations
Communicate respectfully with agency and government officials, for example, to follow up on FOIA requests, or to obtain instructions for moving complaints forward to enforce against violators
Where a chapter has litigation pending, assist outside counsel with any ongoing lawsuits and seek novel theories for bringing additional suits
Develop chapter templates, communications content, or training materials
Develop your own project! For example, if your law school program has an advanced writing requirement, you could turn your work for SFC into a research paper or law review article!
Qualifications
An interest in animal protection and community service is encouraged
Familiarity with internet and legal research tools, MS Office suite, Google Docs, and Zoom
Strong work ethic and capability to work independently. Maintain a timesheet of your work
Maintain a professional attitude, treat others with respect, and keep aspects of your work confidential
Keep in mind that you may be exposed to emotionally difficult issues concerning animal cruelty as SFC focuses on farmed animal slaughter compliance
Law students are preferred. However, if you are considering law school and/or have an interest in animal protection, please contact us about additional opportunities
Contact:
Robert Grillo
robert@freefromharm.org
More information:
https://slaughterfreechicago.com/
Related
On March 23, 2023, Judge Julie Rubin of the federal district court in Maryland issued a decision, ruling that the United States Department of Agriculture (USDA) acted unlawfully by denying a petition for rulemaking to improve the standard for the psychological well-being of primates in research

Numerous violations documented at the facility of inadequate animal care

Alternative sentencing program in Fulton County, Georgia pairs shelter dogs with criminal defendants to offer both training and a second chance