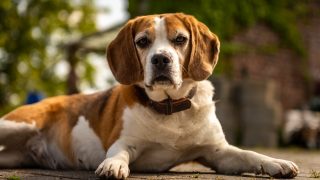 Massachusetts: Protect Dogs and Cats Used in Research
THIS ACTION IS FOR MASSACHUSETTS RESIDENTS ONLY.
Ask your state legislators to protect dogs and cats in research and support An Act Protecting Research Animals (S.534/H.758/H.764). Known as the "Beagle Bill," this legislation would require research institutions and product testing facilities to offer dogs and cats for adoption, unless euthanasia is mandated, at the conclusion of the research.
Ensure this bill becomes law by making two quick phone calls to your state representative and state senator, then following up with an email.
Other states across the country, from California to New York, have enacted similar laws that provide an opportunity for these animals to spend the rest of their lives in a loving home. People who have adopted dogs and cats formerly used in research can attest that these animals flourish once they are out of a research setting. Every dog and cat deserves the chance to be a part of a family – this bill brings us one step closer to that goal.
Please contact your state legislators today and tell them that you support the "Beagle Bill" (S.534/H.758/H.764). 
THIS ACTION IS FOR MASSACHUSETTS RESIDENTS ONLY.
Join the Animal Legal Defense Fund's email list to stay up to date on lawsuits, legislation, and regulations affecting animals.
Sign Up Now
Related
Ask your state legislators to support a bill that would prohibit people convicted of animal abuse from possessing animals for at least five years after their release from custody.

Animal protection coalition asks court to invalidate California Fish and Game Commission regulation for violating the California Environmental Quality Act.

Animal Kingdom, Bark Adoptions, and Rescue Pets Iowa stand accused of selling puppy mill dogs in violation of California law