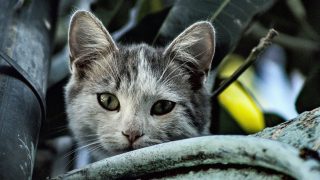 Massachusetts: Ask Your State Senator to Include Help for Animals in Need in the Budget
This action is for Massachusetts residents only.
The state budget can help animals! The Massachusetts Animal Fund provides critical animal health services, including spay/neuter surgeries and vaccinations, for animals in need. The fund is currently prioritizing animals in families impacted by COVID-19 and the related economic downturn.
Two animal-friendly budget amendments have been filed. Amendments #34 and #297, filed by Senator John Velis and Senator Bruce Tarr, would allocate $100,000 to the Massachusetts Animal Fund to help fund spaying, neutering, and vaccinations for animals in need.
LEGISLATIVE UPDATE: May 26, 2021 — The Senate adopted Amendment #34, filed by Sen Velis, allocating $100k to the Mass Animal Fund. The House adopted Amendment #433, filed by Rep Ted Phillips, allocating $50k to the Mass Animal Fund. Once the Senate debate concludes and a Senate budget is finalized, discrepancies between the House and Senate budgets will be resolved by a Conference Committee.
Join the Animal Legal Defense Fund's email list to stay up to date on lawsuits, legislation, and regulations affecting animals.
Sign Up Now
Related
Animal Legal Defense Fund challenges the renewed license for the owner of Wildlife on Wheels after evidence has revealed ongoing violations for more than a decade

A Courtroom Animal Advocate Program (CAAP) bill, S.2868/A.4533, which would allow law students and volunteer lawyers to advocate for animal victims in cruelty criminal cases, unanimously passed the New Jersey Senate. The bill is sponsored by Senator Nicholas Scutari and Assemblyman Raj Mukherji and endorsed by the Animal Legal Defense Fund.

Breeding operation, Adorable Stars, sells parasite-ridden kittens suffering from severe and fatal ailments