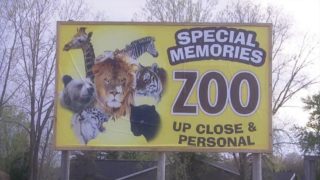 Join Tanya Tucker and Speak Out Against Wisconsin Roadside Zoo
This action is available to individuals in the United States
During a recent visit to Special Memories Zoo, music icon and Animal Legal Defense Fund member Tanya Tucker encountered numerous sick and injured animals at the Wisconsin roadside zoo. So disturbed by what she saw, Tanya is teaming up with the Animal Legal Defense Fund to ask the public to speak out for these animals – as well as animals held in roadside zoos across the United States.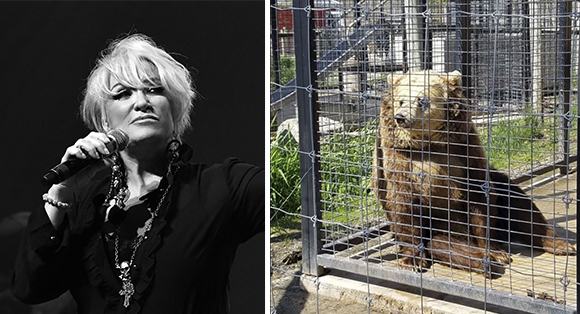 Join Tanya and the Animal Legal Defense Fund by sending a brief message to the USDA, urging the agency to investigate Special Memories Zoo today.
Take Action Now
Special Memories has a lengthy history of Animal Welfare Act violations, including keeping animals in filthy cages and failing to provide clean food and water. Tell the USDA to investigate Special Memories Zoo and ensure these animals receive the care they deserve.
During her visit, Tanya met an endangered Bengal tiger who appeared to have an untreated broken leg. When she raised the issue, she says a zookeeper told her that the tiger was "faking it." Tanya also witnessed Siberian bears sitting in their own feces, birds with injured wings, and a terrified jaguar who appeared to be foaming at the mouth. These are just a few of the animals suffering at Special Memories Zoo.
Related
Reward Offered by Animal Legal Defense Fund for Information Leading to Arrest/Conviction

Award-winning music icon Tanya Tucker is joining forces with the Animal Legal Defense Fund to urge families to avoid roadside zoos. After a recent visit to Special Memories Zoo, Tucker was so disturbed by the conditions, she felt compelled to stand up.

Dr. Juan A. Rivero National Zoological Park has been illegally operating without federal license for more than a year.
Help animals win the legal protections they so desperately need and deserve, and ensure they have an advocate in courtrooms and legislatures across the country.
Take Action Now