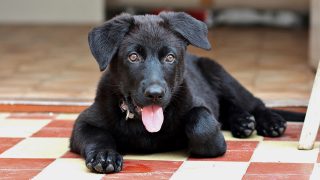 In-house Counsel
Mission Barns
San Francisco, California
Mission Barns is where some of the world's smartest, most passionate people are pioneering the future of food. We are scaling up and optimizing our process to provide sustainable, safe, and humane meat products to the world.
We are a venture-backed startup with decades of experience in cell biology, tissue engineering, media development, food science, bioreactor design, and more. We're united by our collective drive to solve difficult problems, ask tough questions, and apply cutting-edge science and engineering. At Mission Barns, you'll have the freedom to dream big and do the best work of your life.
As the first in-house counsel hire, this position will be the primary person responsible for managing all legal and regulatory matters across the company. You will be working closely with internal stakeholders to provide counsel and to develop legal and regulatory strategies that align with the desired business outcomes. You will also be working closely with external stakeholders incl. managing outside counsel and negotiating with strategic partners. This is an exciting step-up opportunity to combine your legal and commercial acumen to help us build out our legal and regulatory function.
Contact:
https://jobs.lever.co/missionbarns/000ad0e1-5704-455a-8c71-71cbba922234
The Animal Legal Defense Fund offers a list of our current internship, clerkship and fellowship opportunities plus additional opportunities at various law firms and non-profit organizations across the country.
Learn More
Related
The Act has authority to protect federally endangered and threatened animals such as the tigers, lions, and ring-tailed lemurs enduring inadequate treatment at Tiger Creek

International Fur Trade Federation agreed to dismiss its appeal, ending case in decisive victory for animals

Class-action lawsuit alleges thousands in California purchased dogs under the false belief they were rescue animals