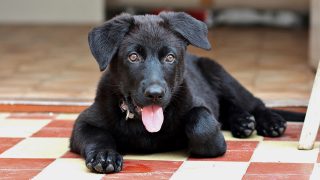 Digital Media Specialist
Animal Legal Defense Fund
Supervisor: Digital Media Manager
Position Status: Full-time, Exempt
Job Overview:
The Digital Media Specialist is responsible for assisting with the Animal Legal Defense Fund's digital initiatives through our websites, email blasts, online action centers and other communications as needed. As a member of the Communications department, the Digital Media Specialist serves an important supporting role to ensure the organization's ability to pursue its mission with speed and flexibility.
Duties:
The Digital Media Specialist bears primary responsibility for maintaining content on aldf.org, aldlf.org, and other subsites—and building emails blasts, online action centers, and online forms as necessary.
Website (35%):
Post diverse legal and advocacy driven content on multiple websites, utilizing multiple templates and complex taxonomy.
Build and send mass emails, including shepherding emails through a review process for quality assurance.
Update case and legislative webpages status on a rolling basis, with information supplied by programs departments.
Perform daily maintenance, monitoring, and quality assurance of the site.
Serve as a final check before publishing and coordinate edits as needed.
Analyze website traffic, email (open/click rates), and action center performance.
Stay up to date on industry trends and technological developments related to our website.
Select, crop, and size photos for the website, following organizational photography standards.
Maintains and organizes image and video assets in our digital media library.
Digital Advocacy Platforms (55%):
Creates and executes online communications (including mass emails, multiple online action center platforms, and online forms) to assure that all online communications are optimized for conversions, on brand, user friendly, and using best practices for their respective formats.
Executes campaigns via online platforms that enable mass email, SMS communication, click to call, and social sharing.
Incorporates data analysis and testing to optimize performance of digital outreach.
Perform database syncing, update, and analysis as necessary.
Utilizes reporting systems to track the results of online communications efforts for the department.
Manage online database of supporters, related to segmentation, testing, and reporting.
Provide insight and advice, with a focus on maximizing posts for use on the web and upholding content quality standards, emphasizing usability, shareability, findability, style, and maintainability.
Serve as a final check before publishing and coordinate edits as needed.
Analyze website traffic, email (open/click rates), and action center performance.
Stay up to date on industry trends and technological developments related to our website.
Intranet (10%):
Create posts as directed, including uploading and embedding videos, news articles, staff announcements, graphics, and other apps as needed.
Assist Human Resources with maintaining staff directory, onboarding assets, internal newsletter distribution, and associated tasks.
Coordinate with Project Management Program to ensure department and organizational calendars are updated
Qualifications:
Technical:
Experience with WordPress required.
Experience with Digital Advocacy platforms like EveryAction, Engaging Networks, Phone2Action, Salsa, Convio/Blackbaud, or MailChimp preferred.
Proficiency in HTML is required.
Experience with CSS and JavaScript preferred.
Experience with Adobe Creative Suite a plus.
Experience with Microsoft SharePoint a plus.
Professional:
Demonstrated ability to maintain attention to detail.
Highly organized, with the ability to manage multiple projects and priorities.
Able to work effectively in a fast-paced, multi-tasking, collaborative team environment.
Must be goal-oriented, self-motivated, creative, highly-flexible and adaptable to change.
Demonstrated interest and passion for digital technology.
Background in animal protection and demonstrated commitment to the mission of the Animal Legal Defense Fund preferred.
Education:
Bachelor's degree or equivalent work experience and minimum 2 years of relevant experience.
Salary and Benefits:
The Animal Legal Defense Fund provides its staff with competitive salaries — benchmarked by an outside consultancy to ensure no overt or inadvertent bias — and a generous benefits package, which includes covering health care premiums on the organization's plans, higher than average Paid Time Off (PTO), and access to a 401K account after one full year on staff — with 5% matching by the company and staff are fully vesting upon eligibility.
Please see inside.aldf.org for more information about our compensation, benefits and policies.
EOE Disclaimer:
We are committed to providing an employment environment which is welcoming of persons from diverse backgrounds and free from unlawful discrimination and harassment, and in which all legal rights of our employees are recognized and protected. We conduct all internal and external operations, programs, and employment-related decision making (including hiring decisions) without regard to actual or perceived race, ancestry, color, religion, national origin, citizenship, immigration status, sex or gender (including pregnancy, childbirth, breastfeeding, or related medical conditions), gender identity or expression, political affiliation, disability or medical condition (including physical, intellectual, or psychiatric), sexual orientation, marital status, military or veteran status, genetic information, age, or other protected category, and in compliance with all applicable federal, state, and local anti-discrimination and anti-harassment laws.
Contact:
The Animal Legal Defense Fund offers a list of our current internship, clerkship and fellowship opportunities plus additional opportunities at various law firms and non-profit organizations across the country.
Learn More
Related
Additional $20,000 reward offered for information leading to the arrest and conviction of the person or people responsible for attacking and mutilating dozens of brown pelicans on the coast of Orange County, California.

Animal Legal Defense Fund offers reward for information leading to the arrest and conviction of the person or people responsible for operating and crash-landing a drone at the Bolsa Chica Ecological Reserve in Orange County, California

Animal Legal Defense Fund increases reward offer for information leading to the arrest and conviction of the person or people responsible for attacking over 30 pelicans in Orange County, California