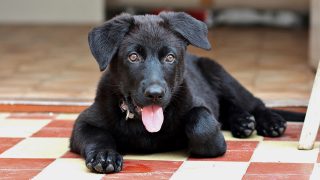 Litigation Program Paralegal
Animal Legal Defense Fund
Cotati, California
Type of Employment:    Full-time, non-exempt
Reports to:                          Litigation Program Manager
Location:                             Animal Legal Defense Fund, Cotati, California
Position Objectives:
The Litigation Program Paralegal is responsible for performing routine paralegal duties and supporting the smooth functioning of all operations associated with the Animal Legal Defense Fund's Litigation Program and personnel.  This includes managing active cases in the Litigation Program's case management database, case and docket calendar, and case-related internal and external scheduling. The Litigation Program Paralegal is also responsible for all substantive paralegal tasks such as preparing drafts of pleadings, discovery, correspondence, memoranda, and other litigation documents for attorney review, as well as interviewing witnesses.
Description:
Paralegal Tasks (90%)
Perform routine paralegal duties in support of LP's active docket under the supervision of LP's attorneys
Review and organize case files
Conduct factual and legal research for new and existing matters
Draft pleadings
Facilitate discovery, including drafting written requests and responses and helping attorneys prepare for depositions
Interview clients and witnesses
Assist at hearings and trials
Create and modify various documents using MS Word and Excel, including drafts of pleadings, discovery, correspondence, memoranda, and other litigation documents for attorney review
Maintain LP's case management database and docket calendars
File legal documents in accordance with relevant court rules and procedures
Review and track court dockets for active litigation matters
Use existing files and other research resources to develop information for pending cases
Assist with and coordinate production of various document requests and reports
Assist with maintenance of FOIA docket, including request tracking and document record keeping
Other (10%)

Contribute to the efforts and support the goals of the Animal Legal Defense Fund Litigation Program in various tasks as assigned
Qualifications:
 The ideal candidate will:
Have a minimum of five years' paralegal or similar experience and possess a paralegal certificate
Possess a high degree of computer literacy as well as expertise in Microsoft Word, Outlook, Excel, and Adobe Acrobat
Be able to work independently and be a skilled problem solver
Have an understanding of data management, preferably using legal case management or project management software
Have excellent organizational skills and be detail-oriented
Be able to think strategically and juggle multiple tasks and deadlines while maintaining composure
Have a positive attitude, be able to work cooperatively with others and function well in a team-oriented work environment
Have excellent references relevant to similar positions held
Have a valid driver's license and insurance
Understand and be committed to the mission of the Animal Legal Defense Fund
Share the core values of the Animal Legal Defense Fund: justice, compassion, commitment, integrity, innovation, and balance
 Salary and Benefits:
 Salary based on externally bench-marked job value plus excellent benefits package, including 100% employer-paid health insurance for employees and 24 days of PTO annually. Cruelty-free office policy; casual environment that includes companion animals.
Location:  Position located in Cotati, California
How to Apply:
Email resume and cover letter in PDF format to: litigationjobs@aldf.org with "Litigation Program Paralegal" in the subject line.
Contact: litigationjobs@aldf.org
Related
Animal Legal Defense Fund recognizes animal protection heroes during National Justice for Animals Week

Animal Legal Defense Fund lawsuit charges Special Memories Zoo with illegally mistreating lions, tigers, gray wolves, and other animals

On Tuesday, January 28th, the Animal Legal Defense Fund and the Humane Society of the United States hosted our first joint Florida Humane Lobby Day.