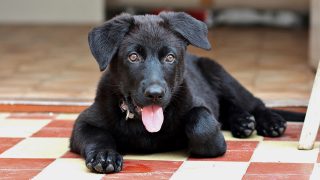 Chair in Animal Law
University of San Francisco School of Law
San Francisco, California
The University of San Francisco School of Law is pleased to announce that it is conducting a search for a Chair in Animal Law.  The position begins in the fall of 2020.
By virtue of the generous support of an anonymous donor, this fully funded tenured or tenure-track Chair will establish and build an Animal Law Program in a law school backed by Jesuit values located in beautiful San Francisco.  USF's geographic location will put the Chair in the physical center of cutting-edge debates over climate change, sustainability, and animal welfare.
In addition to substantial experience teaching, writing, and advocating in the animal law field, the ideal candidate will have the capacity to build a program from the ground up within a supportive environment.  Expertise in some combination of the following categories is desirable: factory farming, conservation of wildlife, the use of animals in research, and the intersection of animal law and environmental sustainability, food law/safety, or public health.  Applications from members of minority or historically disadvantaged groups and individuals whose background or interests will enhance our diversity are highly encouraged.
Interested applicants should send a cover letter, curriculum vitae, a link to recent scholarship, and recent teaching evaluations, if available to:
Lara Bazelon, Chair of the Faculty Appointments Committee
USF School of Law
2130 Fulton Street
San Francisco, CA 94117
Email: lbazelon@usfca.edu.
The application deadline is December 9, 2019.
Contact: lbazelon@usfca.edu
Related
Animal Legal Defense Fund recognizes animal protection heroes during National Justice for Animals Week

Animal Legal Defense Fund lawsuit charges Special Memories Zoo with illegally mistreating lions, tigers, gray wolves, and other animals

On Tuesday, January 28th, the Animal Legal Defense Fund and the Humane Society of the United States hosted our first joint Florida Humane Lobby Day.