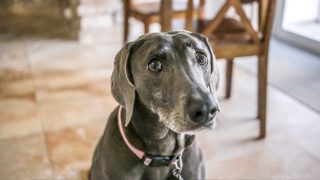 District of Columbia: Advance Seven Critical Reforms for Animals
This action is for D.C. residents only.
The D.C. Council is considering seven important reforms for animals, collectively known as the Animal Care and Control Omnibus Act (B24-0560). This legislation would:
Implement a retail pet sales ban in D.C. to address the issue of cruel puppy and kitten mills. Pet stores would instead be encouraged to partner with animal shelters or rescue organizations to offer rescued animals for adoption.
Prohibit cat declawing, except in rare cases with a legitimate veterinary purpose.
Implement important anti-cruelty provisions, criminalizing the sexual abuse of animals, banning the possession of dogfighting implements, and curbing the sale or manufacturing of dogfighting implements for profit.
Authorize animal control officers to act in life-threatening emergencies involving animals, including the use of emergency lights and sirens.
Enable animal shelters to recoup the cost of caring for animals lawfully seized in cruelty investigations.
Require courts to consider the best interests of companion animals in divorce proceedings, empowering judges to factor in an animal's individual needs when deciding which guardian, or both, should have custody.
Please use the form below to send a message to the D.C. Council's Justice and Public Safety Committee, urging members to advance the Animal Care and Control Omnibus Act. Remember, personalizing your message will help it stand out!
Join the Animal Legal Defense Fund's email list to stay up to date on lawsuits, legislation, and regulations affecting animals.
Sign Up Now
Related
Actress Christian Serratos narrates the Animal Legal Defense Fund film advocating for an end to puppy mills

Predatory financing law bans loans that often trap borrowers with high interest rates

The California Court of Appeals affirmed a ruling by a lower court recognizing Society for the Prevention of Animal Cruelty (SPCA) organizations' ability to file lawsuits against entities that violate existing animal protection laws.