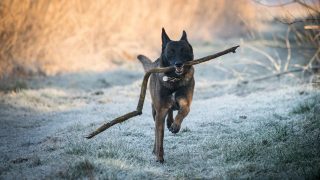 Clerkships, Internships & Fellowships
Opportunities for Law Students
Clerkships – Summer 2022
Animal Legal Defense Fund
The Animal Legal Defense Fund has several positions for summer clerks for summer 2022. Summer clerkships are paid, full-time employment positions. Although applications for paid summer clerkships will receive priority, we will accept applications from students who would like to structure the position as an unpaid externship or student volunteer position instead of a paid clerkship. (Note: Externships are uncompensated. Students may receive academic credit from their law schools for completing externships, but award of externship credits is determined solely by the school. Applicants who would like to structure summer positions as externships should check their law school's externship requirements before they apply to ensure Animal Legal Defense Fund externships meet their school's requirements and the Animal Legal Defense Fund is an approved externship placement. Student volunteer positions include students who can receive pro bono credits for their law schools, and students whose schools provide a public interest stipend.) 
Reports to: Varies; see detailed program descriptions below.  
Location: Remote 
Employment Status: Full-time, temporary (10 weeks, beginning May 26 or June 13)   
Compensation & Benefits:  
Position Objectives: 
The Animal Legal Defense Fund Summer Clerkship Program gives law students who demonstrate an interest in animal law the opportunity to work with and be trained by top experts in the field. Clerks are integral members of a program team and work on projects that further the current work of the program and advance the mission and goals of the Animal Legal Defense Fund. Clerks also participate in activities that will allow them to network across the organization with Animal Legal Defense Fund staff and other clerks, and engage them in the mission and goals of the organization.  
Responsibilities:
Specific responsibilities vary by program and will be further discussed during interviews; see detailed program descriptions below. All clerks and externs will participate in scheduled networking and engagement activities. Externs may have additional requirements depending on their school's externship program.  
 Qualifications:  
Rising 3L (or part-time program equivalent) at an ABA accredited law school. LLM students may also apply. 
Eligible to work in the United States. 
A sincere interest in animal protection. 
Superior legal research and writing skills, including the ability to tailor voice and style to various audiences.
Excellent communication and interpersonal skills.
Positive attitude and ability to work cooperatively with others and function well in a mission-driven, team-oriented work environment.
Willingness to accept a variety of assignments within the expanding field of animal law.
Excellent organizational, prioritization, and time management skills.
Ability to work independently and remotely. 
Ability to use discretion, keeping in mind the confidential and emotional aspects of our work. 
Access to a computer with internet and Microsoft Suite.
Familiarity with animal law is preferred. 
Program Descriptions: 
Animal Law Program 
Supervisor: Animal Law Program Director  
Note: For Summer 2022, the Animal Law Program is only accepting applications for unpaid externs or student volunteers.  
The Animal Law Program works with law schools, students, and faculty to advance the emerging field of animal law through educational and academic outreach, including working with student chapters and law students, law instructors, attorneys, and the general public.  We are seeking externs or volunteers to complete research for an upcoming Aquatic Animal Law Textbook. On this project, students will engage in legal, factual, regulatory, and policy research relating to a wide variety of aquatic animal law issues; prepare written work products. We are also seeking volunteers to assist with updating and helping with academic outreach resources, event planning for the annual Student Convention and Animal Law Academy webinars, and various research projects.  
Criminal Justice Program 
Clerk Supervisor: Managing Attorney  
The primary focus of the Criminal Justice Program is on criminal cases involving animal cruelty, with secondary focus on implicated civil animal law issues. In this context, clerks will be positioned to work as part of the Criminal Justice Program team on the full range of animal law issues the Program addresses: pre-trial prevention, intervention, and investigation; trial-level arguments and strategy speaking to the interests of victimized animals; appellate arguments; and legislative matters—as well as other work implicated by the juxtaposition of criminal law, animal law, and public policy. Clerks will join the rest of the Criminal Justice Program for regular staff meetings, and should expect to receive a mixture of long-term and short-term projects, which may include reviewing cruelty reports, communicating with criminal justice stakeholders, assisting in the development of proposed legislation, researching relevant legal issues, and assistance drafting legal filings. An interest in criminal law is preferred. 
Legislative Affairs Program 
Clerk Supervisor: Strategic Legislative Affairs Manager  
Clerks will gain experience with and knowledge of animal protection issues, campaigns, and advocacy, while improving skills in research, writing, legislative analysis, coalition-building, and lobbying strategies. They will be responsible for assisting the Legislative Affairs Program in developing and implementing resources and strategies to further legislative goals.  Specific duties may include researching policy issues, develop issue briefs, analyze state legislation or regulation, and assist with administrative work; preparing correspondence and assist with outreach to supporters, coalition partners, and public officials, including elected and appointed officials; attending virtual public hearings, coalition calls, stakeholder meetings, lobby day(s), lobby 101(s), conferences, and other events; as assigned; collaborating with Communications and other departments to propose, draft, proofread, edit, and update content on priority campaigns for the website, including project pages and online action centers, email action alerts, phonebanking scripts, etc.; coordinating with other programs, including with the Criminal Justice Program and Litigation Program staff on cases related to legislative campaigns; and preparing and delivering virtual presentations for lobby 101(s) or other advocacy trainings for advocates, professional conferences, fundraising events, etc. This position also requires the ability to communicate effectively with members, supporters, co-workers, coalition partners, and public officials and to tactfully manage challenging questions or opposing viewpoints from the public or public officials. Experience with legislative advocacy is preferred. 
Litigation Program 
Clerk Supervisors: Senior Staff Attorneys  
The summer clerkship provides an immersive experience in the Animal Legal Defense Fund's cutting-edge civil litigation to protect animals and advance their legal interests. Clerks will complete legal and factual research, prepare a variety of written work products, and work with Animal Legal Defense Fund attorneys in developing new civil cases. Clerks will participate in Litigation Program meetings alongside our attorneys and are encouraged to attend hearings, oral arguments, and other events throughout the summer. 
Pro Bono Program 
Clerk Supervisor: Managing Attorney  
The Pro Bono Program works to expand the practice and understanding of animal law in the legal community. Clerks will complete research on law firms, bar associations, CLEs, and various opportunities and issues in animal law. 
How to Apply:  
To apply, complete the application form, and attach a current resume, and unofficial law school transcript. Please combine all application documents into one PDF. Forward your completed application materials  to: 
Kelly Levenda
Animal Legal Defense Fund
Senior Student Programs Attorney
klevenda@aldf.org 
To be considered, applications should be received by November 29, 2021, but applications will be reviewed on a rolling basis so we encourage interested students to apply early. Positions are open until filled.
When applying, you should select only one program to apply to, but supervisors may share applications. 
Questions may be addressed to Kelly Levenda.  
Equal Opportunity Employer: 
The Animal Legal Defense Fund (ALDF) is committed to providing an employment environment which is welcoming of persons from diverse backgrounds and free from unlawful discrimination and harassment, and in which all legal rights of our employees are recognized and protected. ALDF conducts all internal and external operations, programs, and employment-related decision making (including hiring decisions) without regard to actual or perceived race, ancestry, color, religion, national origin, citizenship, immigration status, sex or gender (including pregnancy, childbirth, breastfeeding, or related medical conditions), gender identity or expression, political affiliation, disability or medical condition (including physical, intellectual, or psychiatric), sexual orientation, marital status, military or veteran status, genetic information, age, or other protected category, and in compliance with all applicable federal, state, and local anti-discrimination and anti-harassment laws.   
Consistent with the organization's mission, Animal Legal Defense Fund offices and events are free of animal products and byproducts.  
Contact: klevenda@aldf.org
The Animal Legal Defense Fund provides a listing of available positions throughout the animal law field - including joining our team! Check out available opportunities now!
Learn More
Related
Each summer, fall, and spring several promising law students are given the opportunity to be trained by top experts in animal law through the Animal Legal Defense Fund Clerkship, Externship, and Volunteer Program.

There are many ways for law students and new graduates to get involved! Apply for a clerkship or fellowship, submit an essay for our writing contest, or apply for a scholarship.

We promote select internships, jobs, and other professional development opportunities related to animal law. Submit your animal law internship opportunity!