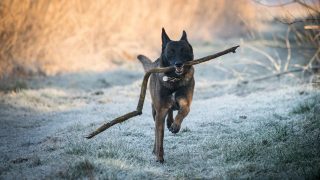 Clerkships, Internships & Fellowships
Opportunities for Law Students
Legislative Advocacy Internship
Best Friends Animal Society
Legislative Advocacy Internship
Location: Remote
Compensation: $15/hr
Time Commitment: minimum 10 hours per week for 5-6 months (January-May/June)
ORGANIZATION DESCRIPTION: Best Friends Animal Society is a national non-profit focused on ending the killing of cats and dogs in America's shelters by 2025. Best Friends is leading the no-kill movement by running lifesaving community programs for dogs and cats, providing support and training for animal shelters and rescue groups, and mobilizing community members on behalf of pets in need across the country. The communities we partner with are diverse and multicultural – and we want that to be reflected within our organization. We welcome our employees' unique wisdom, special skills, passion, and whole self to the workplace. We believe that our differences are pivotal to uniting the movement and achieving our mission.
Our hiring practices are based on kindness and treating all living things, people, animals and the planet, as we would like to be treated. We encourage candidates who can enhance and thrive within our culture, as well as use their unique strengths and experiences to help us Save Them All.
POSITION DESCRIPTION: Best Friends legislative work occurs in diverse communities; we value diversity of all kinds on our staff, including our interns. Legislative interns will assist in monitoring and researching legislation related to current animal welfare issues. Legislative interns will have the opportunity to practice and improve their research and writing skills, strengthen their communication skills, meet and network with other professionals in the animal welfare field, and address regulatory and legislative issues as they relate to reducing the number of dogs and cats killed in America's animal shelters. Legislative interns will attend internal and external meetings where legal and political strategy is discussed, solutions are crafted, and campaigns to end the killing of healthy and treatable pets are developed and launched.
Legislative Advocacy Interns report to Kelsey Gilmore-Futeral, Esq. and will receive weekly supervision and regular trainings on relevant career topics. The minimum time commitment for the Legislative Internship is 10 hours per week at $15.00 an hour for 6 months. This is a remote internship. Students seeking college credit are welcome to apply.
RESPONSIBILITIES:
Monitor, track, and analyze legislation;
Conduct legal research and writing;
Attend hearings, briefings, and meetings;
Prepare reports for staff;
Assist staff in mobilizing membership on key legislative initiatives; and
Assist with administrative tasks such as updating and preparing Excel spreadsheets, proofreading, assembling folders for lobby visits, preparing mailings, etc.
Treat people around you with Kindness and Compassion, build trust by demonstrating authenticity and following through on your commitments, prioritize your well-being, and work to build strong inclusive relationships with your colleagues by participating in communication loops to share and receive honest feedback.
LEARNING OUTCOMES:
Become knowledgeable about the local and state legislative processes.
Gain a comprehensive understanding of legal issues resulting in the killing of dogs and cats in shelters and the impact those laws have on animals, people, and communities.
Learn how successful grassroots strategies are implemented and methods for mobilizing membership.
Improve research, writing, communication, and networking skills.
Build and strengthen professional relationships with influential members of the animal welfare movement both inside and outside Best Friends.
Thank you for your interest in pursuing a career at Best Friends Animal Society. Best Friends Animal Society is an equal opportunity employer. All qualified applicants will receive consideration for employment without regard to their race, color, religion, ancestry, national origin, sex, sexual orientation, age, disability, marital status, or domestic partner status.
Contact: maryhartrich@bestfriends.org
https://workforcenow.adp.com/mascsr/default/mdf/recruitment/recruitment.html?cid=3e08117a-8589-491e-994f-be53e896ff49&ccId=19000101_000001&jobId=427084&lang=en_US&source=CC4
The Animal Legal Defense Fund provides a listing of available positions throughout the animal law field - including joining our team! Check out available opportunities now!
Learn More
Related
Each summer, fall, and spring several promising law students are given the opportunity to be trained by top experts in animal law through the Animal Legal Defense Fund Clerkship, Externship, and Volunteer Program.

There are many ways for law students and new graduates to get involved! Apply for a clerkship or fellowship, submit an essay for our writing contest, or apply for a scholarship.

We promote select internships, jobs, and other professional development opportunities related to animal law. Submit your animal law internship opportunity!