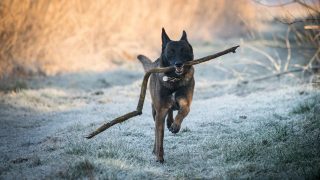 Clerkships, Internships & Fellowships
Opportunities for Law Students and Law Professionals
Looking for an internship in animal law? The Animal Legal Defense Fund offers a list of current internship opportunities at various law firms and non-profit organizations across the country.
Interested in promoting your opportunity? Use our internship submission form, we will review your submission and consider it for publication on aldf.org.

No opportunities available at this time. Please check back again later.
The Animal Legal Defense Fund provides a listing of available positions throughout the animal law field - including joining our team! Check out available opportunities now!
Learn More
Related
Each summer, fall, and spring several promising law students are given the opportunity to be trained by top experts in animal law through the Animal Legal Defense Fund Clerkship, Externship, and Volunteer Program.

There are many ways for law students and new graduates to get involved! Apply for a clerkship or fellowship, submit an essay for our writing contest, or apply for a scholarship.

We promote select internships, jobs, and other professional development opportunities related to animal law. Submit your animal law internship opportunity!