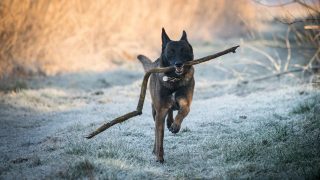 Clerkships, Internships & Fellowships
Opportunities for Law Students
Legislative Affairs Program Fellow
Animal Legal Defense Fund
Job Title: Legislative Affairs Program Fellow
Location: Remote (internet access required)
Term of Employment: Full-time/At-will (2021-2023)
Union: Bargaining unit member of the NPEU ("NonProfit Professional Employees Union") Reports to: Strategic Legislative Affairs Manager
Position Objectives:
Legislative Affairs Program Fellowships further the mission of the Animal Legal Defense Fund (ALDF) to protect the lives and advance the interests of animals through the legal system by developing resources and executing strategic legislative activities to advance priority animal protection legislation. Legislative Affairs Fellows are responsible for the day-to-day management of assigned projects, including ensuring the completion of all necessary outreach, research, and writing. Legislative Affairs Fellows are exposed to a wide range of policy initiatives where they will gain experience with – and knowledge of – animal protection issues, legislative campaigns, and advocacy work at the local, state, and federal level.
Essential Responsibilities:
Assist the Legislative Affairs Program in developing resources to support key legislative campaigns by drafting memoranda and testimony on behalf of ALDF; creating factsheets; and compiling supporting documents
Effectively communicate with legislators, staff, supporters and advocates; develop coalitions with animal protection organizations as well as non-traditional stakeholders to magnify support for ALDF legislative priorities
Monitor bill introduction in certain states providing analysis to the Legislative Affairs Program with recommendation to support/oppose
Assist with the review, development, and advancement of new legislative campaigns and advocacy opportunities that support ALDF's mission and legislative goals via research, drafting issue memorandum, outreach to stakeholders, and legislative drafting
Collaborate with Criminal Justice Program and Litigation Program staff on new legislation and legislative matters with a criminal or litigation component respectively
Work with Communications to draft action alerts, social media posts, update website, and other outreach (i.e. Op-Eds, Letters to the Editor, press release, etc.)
Prepare and deliver presentations for professional conferences, advocacy engagement, and fundraising events, as needed
Provide in-house expertise for staff on questions concerning Legislative Affairs Program policy initiatives in general and legislative strategy
Other legislative affairs projects (e.g. intersection of animal protection/environmental degradation/human health) as requested by Strategic Legislative Affairs Manager
Qualifications:
Understand and be committed to the mission of the Animal Legal Defense Fund;
Juris Doctor, excellent performance in law school, and admission (either anticipated oralready granted) to practice law in at least one state;
Excellent organizational and prioritization skills and ability to meet deadlines;
Excellent written and verbal communication skills;
Excellent legal research and writing skills;
Excellent interpersonal skills and ability to communicate effectively with colleagues,organizational members and supporters, members of the public, and others;
Computer literacy;
Positive attitude, ability to work cooperatively with others, and ability to function well in ateam-oriented work environment;
Bilingual in English/Spanish is a plus.
Compensation & Benefits:Competitive compensation package with comprehensive benefits
Comprehensive health care plan(s);
Flexible spending account (FSA);
Dental benefits;
Vision benefits;
Life insurance;
Generous Paid Time Off;
11 paid holidays;
401k retirement plan after one year of employment, with employer match up to 5% of annual salary;
EOE Disclaimer:
The Animal Legal Defense Fund (ALDF) is committed to providing an employment environment which is welcoming of persons from diverse backgrounds and free from unlawful discrimination and harassment, and in which all legal rights of our employees are recognized and protected. ALDF conducts all internal and external operations, programs, and employment-related decision making (including hiring decisions) without regard to actual or perceived race, ancestry, color, religion, national origin, citizenship, immigration status, sex or gender (including pregnancy, childbirth, breastfeeding, or related medical conditions), gender identity or expression, political affiliation, disability or medical condition (including physical, intellectual, or psychiatric), sexual orientation, marital status, military or veteran status, genetic information, age, or other protected category, and in compliance with all applicable federal, state, and local anti-discrimination and anti-harassment laws.
How to Apply:
Please no phone calls. To apply, please send a resume and cover letter (both are required) to jobs@aldf.org. Please do not send transcripts, recommendation letters, or writing samples to this email box, as they will not be considered.
Contact: jobs@aldf.org
The Animal Legal Defense Fund provides a listing of available positions throughout the animal law field - including joining our team! Check out available opportunities now!
Learn More
Related
Each summer, fall, and spring several promising law students are given the opportunity to be trained by top experts in animal law through the Animal Legal Defense Fund Clerkship, Externship, and Volunteer Program.

There are many ways for law students and new graduates to get involved! Apply for a clerkship or fellowship, submit an essay for our writing contest, or apply for a scholarship.

We promote select internships, jobs, and other professional development opportunities related to animal law. Submit your animal law internship opportunity!