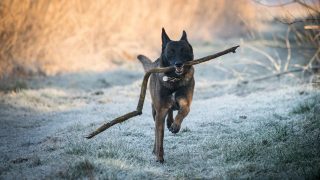 Clerkships, Internships & Fellowships
Opportunities for Law Students
Summer 2020 Legal Advocacy Internship
Compassion Over Killing
Compassion Over Killing (COK) is seeking full-time legal interns for Summer 2020 (unpaid). Compassion Over Killing is a national nonprofit 501(c)(3) animal advocacy organization. Working to end animal abuse since 1995, COK focuses on ending and preventing cruelty to animals in agriculture.  
COK's Legal Advocacy Program is offering Litigation Internships which can be done remotely or out of its offices in Washington, DC. Litigation Interns will work on litigation and policy projects aimed at protecting farmed animals; most of the litigation projects are plaintiffs' litigation. These projects will likely employ a variety of legal theories, relating to areas such as state criminal cruelty laws, administrative law, false advertising and unfair competition laws, tort liability, and corporate law.  
Interns will have opportunities to research new projects as well as assist heavily with ongoing projects. They will work closely with Compassion Over Killing's attorneys.  
Excellent research and writing skills are required. In addition, Litigation Interns should be interested in exploring novel approaches to protecting animals through litigation. Candidates with a background and interest in animal protection are preferred, although it is not required. Interested law students should apply with cover letter, resume, writing sample, list of three references, and law school transcript to Compassion Over Killing's Legal Advocacy Program at legal@cok.net. Applications will be considered on a rolling basis. 
Contact: wlowrey@cok.net
Related
Each summer, fall, and spring several promising law students are given the opportunity to be trained by top experts in animal law through the Animal Legal Defense Fund Clerkship Program. Learn more.

There are many ways for law students and new graduates to get involved! Apply for a clerkship or fellowship, submit an essay for our writing contest, or apply for a scholarship.

We promote select internships, jobs, and other professional development opportunities related to animal law. Submit your animal law internship opportunity!