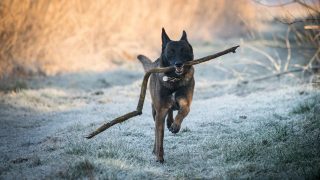 Clerkships, Internships & Fellowships
Opportunities for Law Students
Spring 2020 In-House Legal Clerkship
Animal Legal Defense Fund
When:  The clerkship is a part-time (8 hours/week) position for the Spring 2020 semester.  The clerkship will last for a period of 12 weeks during the semester, with a flexible starting date, dependent upon the student's schedule.
Location:  Remote.
Responsibilities:  The clerk will be closely supervised and trained by Animal Legal Defense Fund's In-House Counsel.  The clerk will learn to address a wide variety of internal and transactional legal issues, such as those related to exempt organization laws, intellectual property, privacy and data security, insurance, and employment law.  The clerk will learn how to review and negotiate contracts; implement and manage litigation holds and releases; monitor tracking and disclosure of lobbying expenditures to ensure compliance with federal, state, and local requirements; research legal issues related to corporate governance, trusts/estate law, lobbying regulations, laws governing charitable solicitations and other fundraising matters, and other relevant legal topics; review and draft personnel policies and other internal policy documents; and liaise with outside counsel on corporate legal matters.  Clerks are invited to attend trainings and other events throughout the semester, and to participate in meetings alongside our In-House Counsel and other staff.  The successful applicant must have a sincere interest in animal protection and be willing to accept a variety of assignments.
Stipend:  This is an unpaid clerkship.  Clerks may select to receive either school credit, or a stipend of $500 per month.  The purpose of the stipend is to assist you in paying for reasonable expenses, including supplies/materials, internet, utilities, gas, travel, and other expenses.
Eligibility:  Clerkships are open to second and third-year students in good standing at ABA accredited institutions.
Application Deadline:  December 20, 2019
How to Apply:  Submit an application, cover letter, résumé, list of 2-3 professional references, original writing sample, and transcript (unofficial is acceptable) to astancu@aldf.org.  You must indicate the position for which you are applying in the subject line of your email and in your cover letter.  Please submit all application materials in PDF format and consolidate application materials into one PDF, if possible.  Only complete applications will be considered.
Contact: astancu@aldf.org
Related
Each summer, fall, and spring several promising law students are given the opportunity to be trained by top experts in animal law through the Animal Legal Defense Fund Clerkship Program. Learn more.

There are many ways for law students and new graduates to get involved! Apply for a clerkship or fellowship, submit an essay for our writing contest, or apply for a scholarship.

We promote select internships, jobs, and other professional development opportunities related to animal law. Submit your animal law internship opportunity!