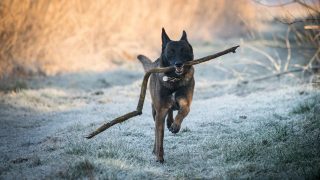 Clerkships, Internships & Fellowships
Opportunities for Law Students
Legal Fellow: Programs Support
Mercy For Animals
LEGAL FELLOW
Legal Fellow: Programs Support, One-Year Fellowship
Remote in the U.S.
As a legal fellow, you will gain the skills and experience needed to build a legal career in effective animal advocacy while furthering Mercy For Animals' mission to construct a compassionate food system by reducing suffering and ending exploitation of animals for food.
You will support Mercy For Animals' legal affairs division with analysis, drafting, and guidance regarding corporate engagement, investigations, public engagement, capacity building, government affairs, public policy, and legal compliance.
You will gain invaluable experience and do impactful work:
Research and analyze laws and policies relating to Mercy For Animals' corporate engagement, investigations, public engagement, capacity building, and government affairs and public policy work
Advise corporate engagement and public engagement divisions regarding free speech, defamation, and intellectual property matters
Review materials created by corporate engagement and public engagement divisions for compliance with applicable laws and policies
Advise investigations department regarding legal issues that arise during investigations and assist the organization with requests for criminal prosecutions of animal abusers
Assist in drafting and reviewing contracts, including intellectual property licenses, privacy policies, and agreements with contractors
Your qualifications:
Juris Doctor degree from an accredited U.S. law school
Admission or pending admission to at least one state bar or intention to sit for the next available bar examination
Ability to work well in a team setting at a fast pace
Ability to work remotely with national and international team members
Proven exceptional organizational and writing skills
Professional appearance and adherence to a vegan lifestyle
Compensation and Benefits
Earn an annual salary of $50,000 plus benefits. 
Mercy For Animals is a globally minded organization, and we value diverse perspectives and backgrounds. Potential team members of every color, orientation, age, gender, origin, and ability are encouraged to apply. We are committed to providing an inclusive, positive, respectful, safe, and supportive work environment where equal opportunities are available to all team members. 
Contact: kerstenc@mercyforanimals.org
Related
Each summer, fall, and spring several promising law students are given the opportunity to be trained by top experts in animal law through the Animal Legal Defense Fund Clerkship Program. Learn more.

There are many ways for law students and new graduates to get involved! Apply for a clerkship or fellowship, submit an essay for our writing contest, or apply for a scholarship.

We promote select internships, jobs, and other professional development opportunities related to animal law. Submit your animal law internship opportunity!