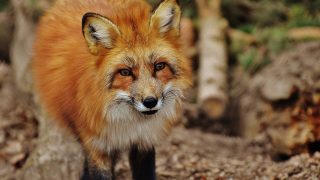 New Mexico: Urge Santa Fe County Commissioners to Restrict Trapping on Federal Public Lands
UPDATE: Victory! Thanks to advocates' great efforts – the County Commission unanimously adopted the resolution pledging the County's help in restricting cruel and indiscriminate trapping on federal public lands.
On Tuesday, November 29, 2016, the Santa Fe County Board of Commissioners will consider a resolution pledging the County's help in restricting cruel and indiscriminate trapping on federal public lands, including in the Santa Fe National Forest.
The Animal Legal Defense Fund has been working with local advocates and the Board of Commissioners to make this possible, but we urge you to contact the Commissioners and let them know you support this effort!
Local residents and the many visitors to tourist-friendly Santa Fe love the outdoors and use federal public lands for hiking, biking and other recreational pursuits. Santa Fe is indeed an outdoor mecca, but trapping tarnishes its reputation and endangers people, pets and wildlife.
Commercial trappers set traps on public lands, creating a risk of injury to dogs, other animals and people. An increasing numbers of dogs have accidentally been caught in traps in Santa Fe County. Even if trappers caught only the wildlife for whom they set their traps, the practice is extremely cruel: trapped animals suffer inhumane levels of fear, pain, stress, starvation, dehydration and predation.
Neither the U.S. Forest Service nor the New Mexico Department of Game & Fish can protect wildlife, pets and people from traps whose locations need not be reported. Only by prohibiting the use of animal traps can we protect the safety of individuals, families, companion animals, endangered species and wildlife.
What can you do?
Write or call the Commissioners ahead of time and let them know you want Santa Fe County to work with authorities to prohibit trapping on federal public lands!
Attend the Board of Commissioners meeting on Tuesday, November 29, 2016 and show your support in person! Arrive at the County Chambers before 2:00 pm to ensure you can speak in favor of this Resolution.
Let's work together to make Santa Fe County safer and more humane for all.
Related
The U.S. District Court for the Central District of California dismissed the industry's constitutional challenge in its entirety, and forbade the plaintiffs from trying to renew those claims.

The Animal Legal Defense Fund filed a lawsuit against the U.S. Department of Agriculture (USDA) for issuing a final rule allowing pig slaughterhouses nationwide to police themselves and kill pigs at very high line speeds.

Ask your state legislators to provide an opportunity for dogs and cats used in research to find loving homes once their time in a research laboratory has come to an end by supporting An Act Protecting Research Animals.