Speaker Bios – 2019
Animal Legal Defense Fund Student Convention 2019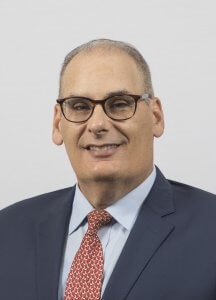 Randall Abate
Chair, Marine and Environmental Law and Policy
Monmouth University
Randall S. Abate is the inaugural Rechnitz Family/Urban Coast Institute Endowed Chair in Marine and Environmental Law and Policy, and a Professor in the Department of Political Science and Sociology, at Monmouth University in West Long Branch, New Jersey. He teaches courses in domestic and international environmental law, constitutional law, and animal law. Professor Abate joined the Monmouth faculty in 2018 with 24 years of full-time law teaching experience at six U.S. law schools. He has taught international and comparative law courses—and delivered invited lectures—on environmental and animal law topics in Argentina, Australia, Brazil, Canada, Cayman Islands, China, Colombia, India, Indonesia, Kenya, Kyrgyzstan, Norway, Qatar, South Africa, South Korea, Spain, Ukraine, the United Kingdom, and Vanuatu.
Professor Abate has published five books—and more than thirty law journal articles and book chapters—on environmental and animal law topics, with a recent emphasis on climate change law and justice. He is the author of Climate Change and the Voiceless: Protecting Future Generations, Wildlife, and Natural Resources (Cambridge University Press, forthcoming September 2019). He is the editor of Climate Justice: Case Studies in Global and Regional Governance Challenges (ELI Press 2016), What Can Animal Law Learn from Environmental Law? (ELI Press 2015), and Climate Change Impacts on Ocean and Coastal Law: U.S. and International Perspectives (Oxford University Press 2015). Additionally, he is the co-editor of Climate Change and Indigenous Peoples: The Search for Legal Remedies (Edward Elgar 2013).
He is currently working on the second edition of What Can Animal Law Learn from Environmental Law? (ELI Press, forthcoming May 2020). Early in his career, Professor Abate handled environmental law matters at two law firms in Manhattan. He holds a B.A. from the University of Rochester and a J.D. and M.S.E.L. (Environmental Law and Policy) from Vermont Law School.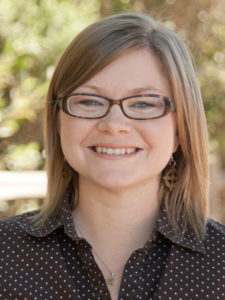 Jessica Blome
Senior Associate
Greenfire Law, PC
Jessica Blome primarily practices in the areas of environmental, animal, open government, and land use law at Greenfire Law, PC. She represents clients in citizen suit enforcement, climate change, and strategic impact litigation. Her practice includes litigating and advising under the Clean Water Act, Safe Drinking Water Act, RCRA, CERCLA, NEPA, CEQA, Administrative Procedure Act, Animal Welfare Act, Endangered Species Act, FOIA, California Public Records Act, and Brown Act.
Before Greenfire Law, Jessica worked as an Assistant Attorney General in the Missouri Attorney General's Agriculture & Environment Division, Senior Staff Attorney for the Animal Legal Defense Fund, and Deputy Director of the San Francisco Ethics Commission. She earned her law degree from the University of Iowa and has a B.A. in Organizational Communication, with Minors in Journalism and Ethics, from the University of Northern Iowa. Jessica is passionate about public lands access, wilderness protection, and outdoor recreation. She spends her weekends in the wild spaces in and around the Bay Area.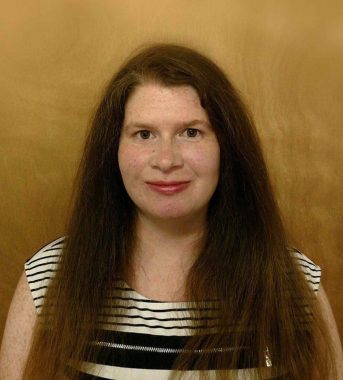 Spring Gaines
Spring A. Gaines is in her 3L year at Loyola University New Orleans College of Law. As a 1L, she spearheaded the reinstatement of an Animal Legal Defense Fund chapter to Loyola New Orleans, and now, she serves as President for the third consecutive year. Additionally, she volunteers with the Animal Legal Defense Fund as a Social Media Ambassador through the Remote Online Advocacy Representatives (ROAR) program. Spring also serves as Vice President of the Environmental Law Society; Content Editor of the Loyola Current, a law blog produced by the Loyola Maritime Law Journal; and as a member of the Black Inn of Phi Delta Phi International Legal Honor Society. She is a recipient of the Gillis Long Poverty Center Public Service Award for her work in environmental activism and volunteering to teach legal skills to high school students within the Greater New Orleans area. This summer, Spring worked as a law clerk with the Florida branch of the Center for Biological Diversity. She researched legislation, drafted policy documentation, and participated in efforts to protect imperiled species in Florida and other parts of our nation.
Prior to law school, Spring graduated cum laude in Marine Biology from Nicholls State University and became an informal wetlands and marine educator. Throughout her time instructing summer camps, after-school programs, and special programs, she emphasized the importance of conservation in wetland and marine ecosystems and the harmful effects of human impact upon the environment. During her employment at a marine mammal rehabilitation center, she realized while spreading the message of conservation was worthwhile, there was more she could do to protect the ecosystem. She was driven to find a way to effect change, help stop the destruction of habitat, and advocate for wildlife. At Loyola, she continues to use her scientific background and passion for the natural world in her chosen law concentration. The focus of Spring's studies is in environmental and animal policy where she aims to graduate with a Certificate in Environmental Law. Her career goal is to influence federal policy to foster stewardship for those who cannot speak for themselves, the animals of our world.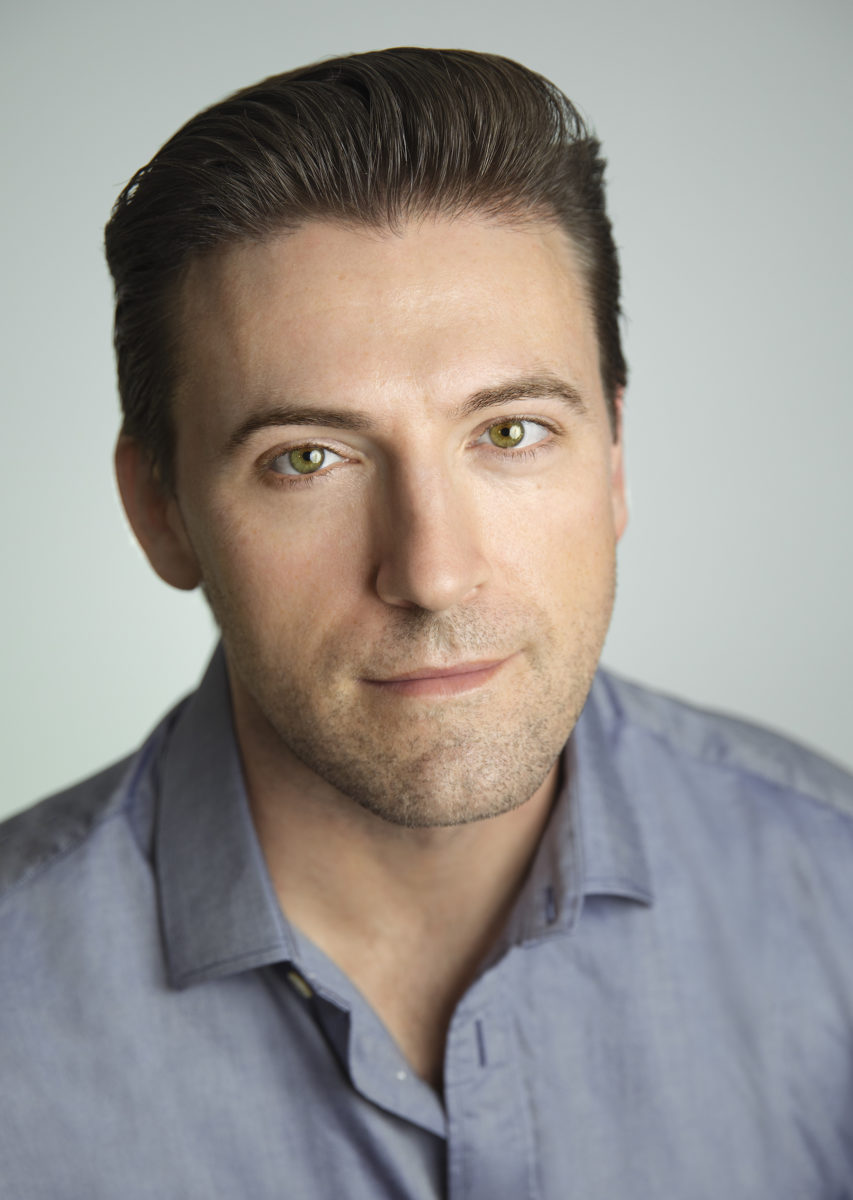 Ryan Gordon
Chief Executive Officer & Director of Litigation
Advancing Law for Animals
Ryan Gordon has practiced animal rights law since graduating from law school. He is the CEO and Director of Litigation for Advancing Law for Animals, former General Counsel to Beagle Freedom Project, and has worked on a project basis for Animal Legal Defense Fund and the Nonhuman Rights Project. Ryan also maintains a private litigation practice doing limited work in financial, contract and commercial real property disputes.
Kathy Hessler
Clinical Professor of Law and Animal Law Clinic Director
Center for Animal Law Studies at Lewis & Clark Law School
Kathy Hessler is a clinical professor of law at Lewis & Clark Law School. She is the first and only faculty member hired to teach animal law full time in a law school. She graduated with a J.D. from the Marshall-Wythe School of Law at the College of William and Mary and received her LL.M. from Georgetown University Law Center.
After law school, Professor Hessler worked at Legal Services of Northern Virginia. From there she went to a teaching fellowship at Georgetown University Law Center. Prior to teaching at Lewis & Clark, Professor Hessler taught in clinical programs at Case Western Reserve University Law School, Cornell Law School, the University of Dayton Law School, Capital University School of Law, and Georgetown University Law Center. In those clinics, Professor Hessler worked on domestic relations, consumer, housing, transactional, public benefits, and other civil matters.
Professor Hessler was previously a board member with the Animal Legal Defense Fund and helped found the Animal Law Committee of the Cuyahoga County Bar. Additionally, she was the chair and a founder of the Animal Law Section of the American Association of Law Schools (AALS) and the Balance in Legal Education Section. She was also a co-chair of the Clinical Legal Education Section of the AALS and is on the board of the Center for Teaching Peace.
Professor Hessler co-authored (with Pamela Frasch and Megan Senatori) the amicus brief submitted in the U.S. v. Stevens case, on behalf of 45 law professors who teach animal law. She also co-authored Animal Law in a Nutshell (with Pamela Frasch, Sarah Kutil, and Sonia Waisman), has written numerous other law review and other articles, and is co-authoring a new book on animal law.
Professor Hessler has been teaching animal law courses since 2001, and animal law concepts as a part of nonviolence class offerings beginning in 1989. At Lewis & Clark, Professor Hessler is the faculty advisor to the Student Chapter of the Animal Legal Defense Fund and Outlaw, coaches the animal law moot court teams, and has been an advisor to the Animal Law journal since 1998. Professor Hessler lectures widely on animal law and animal law education issues in the U.S. and internationally. She also writes and lectures on alternative dispute resolution, First Amendment issues, and clinical legal education.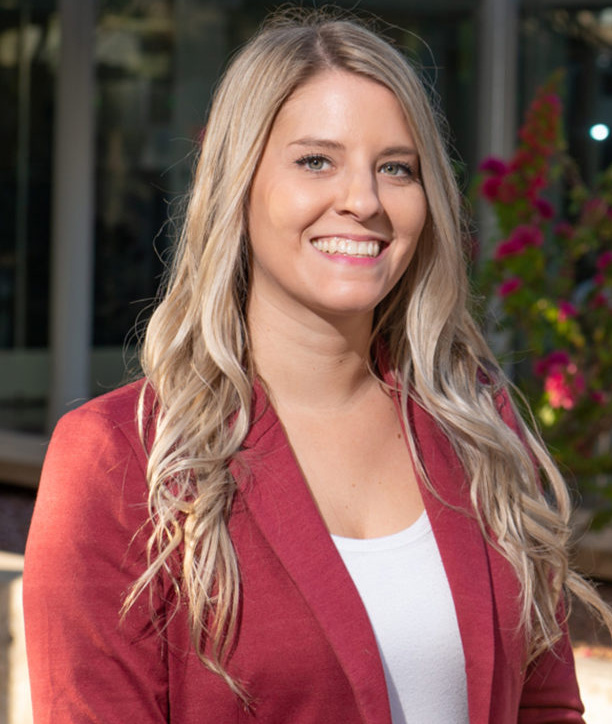 Kelly Levenda
Student Programs Attorney
Animal Legal Defense Fund
Kelly Levenda is the Animal Legal Defense Fund Student Programs Attorney and a 2013 graduate of Lewis & Clark Law School in Portland, Oregon. During law school, she completed a research project on federal and state laws for Minnesota Voters for Animal Protection and participated as a Source Checker and Associate Editor on Animal Law Review. She served as co-director of the school's Animal Legal Defense Fund Student Chapter, where she organized Meat Out, an annual vegan barbecue, and compiled the group's bi-weekly action alerts that include animal related news, events, jobs, and volunteer opportunities. Kelly also worked with Farm Sanctuary on the Someone Project, where she compiled a scientific survey of cognitive abilities of animals through Lewis & Clark's Animal Law Clinic.
Kelly completed her bachelor's degree at University of Illinois where she studied Animal Science. She has been active in the animal protection movement her entire adult life, and is dedicated to helping animals through her career. She completed an animal behavior research project at the Champaign County Humane Society, was an active member of the University of Illinois Campus Vegetarian Society, and volunteered for Mercy for Animals. Her paper, "Legislation to Protect the Welfare of Fish," which addresses the capacity of fish to feel pain, was published in Animal Law Review. She hopes to continue using her scientific background to improve conditions on farms for farmed animals.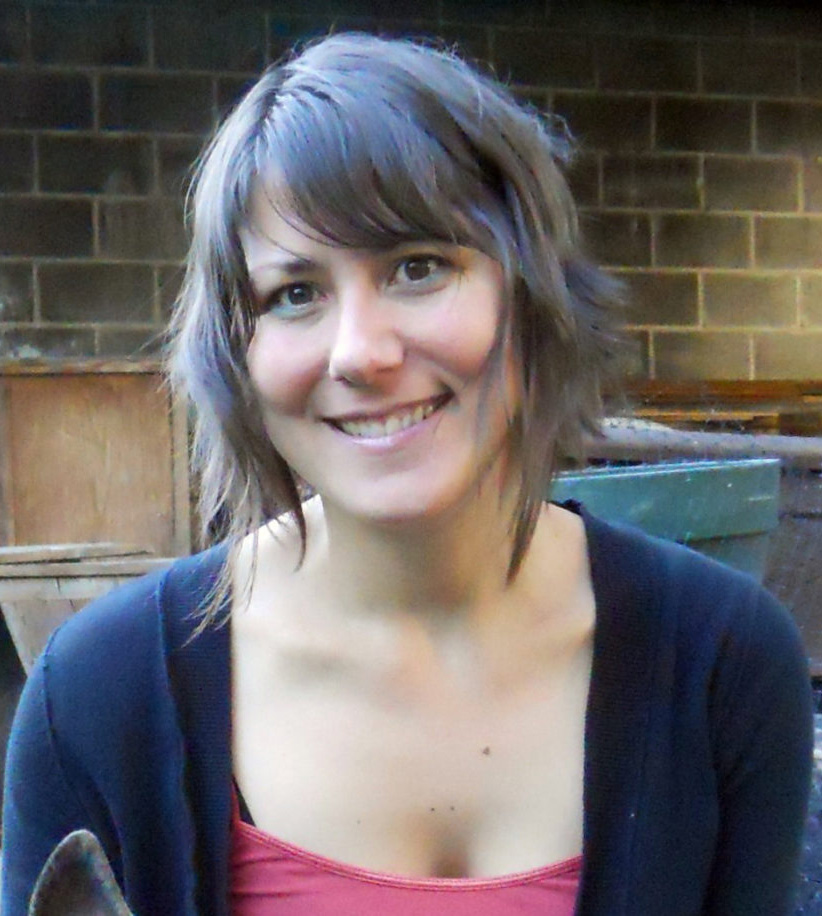 Nicole Pallotta
Academic Outreach Manager
Animal Legal Defense Fund
Nicole has been with the Animal Legal Defense Fund since 2005, first as student programs coordinator—overseeing the expansion of the student chapter network to more than 200 chapters and managing clerkship, scholarship, and project grant programs—and currently as academic outreach manager. In this capacity, she develops and manages initiatives that support the continued advancement of animal law in academia, including expanded course offerings at law schools and educational resources and opportunities that advance Animal Legal Defense Fund's mission.
Prior to joining the Animal Legal Defense Fund, Nicole earned a Ph.D. in sociology from the University of Georgia, where she developed and taught the school's first Animals & Society course. Her dissertation was titled "Becoming an animal rights activist: An exploration of culture, socialization, and identity transformation." Her writing has appeared in Society & Animals, Sociological Perspectives, Animal Wellness Magazine, and the Journal for Critical Animal Studies, among others. She is also the author of the blog Alec's Story (alec-story.com). Nicole lives in Portland, Oregon, with her best friend Teagan, a little German shepherd with a big heart.

Priscilla Rader
Education Coordinator
Animal Legal Defense Fund
Priscilla develops and oversees educational programs and opportunities for law students, attorneys and the general public—working closely with the Academic Outreach Manager.
Joining the Animal Legal Defense Fund was a natural progression after being inspired by the organization for the past ten years throughout undergrad and law school. After graduating from Pacific University with a B.A. in Philosophy: Ethics, Society and Law, Priscilla went on to earn her J.D. in 2016 from Lewis & Clark Law School. While in law school, she acted as the 2014 student coordinator for the Animal Law Conference and the school's Animal Legal Defense Fund Student Chapter co-director. Priscilla also clerked with the Animal Legal Defense Fund's Litigation Program, working on cases involving captive wildlife, farmed animals and public nuisance claims.
Priscilla is passionate about progressing and further validating the field of animal law through education, advocacy and mentorship. She is licensed to practice law in the state of Oregon. Her primary focuses are captive wildlife and small animal pet trade.
Priscilla's commitment to animal law has been recognized with the Animal Law Leadership Award, the Advancement of Animal Law Scholarship and the Richard J. Peppin Animal Rights Scholarship. Priscilla was also selected by professors and faculty of her law school to join its Cornelius Honor Society after graduation. Priscilla lives in Portland, Oregon with her husband, and the household is managed by their two rescues, Wesley Wyndam-Pryce II the cat, and Puff Pufferson the bearded dragon.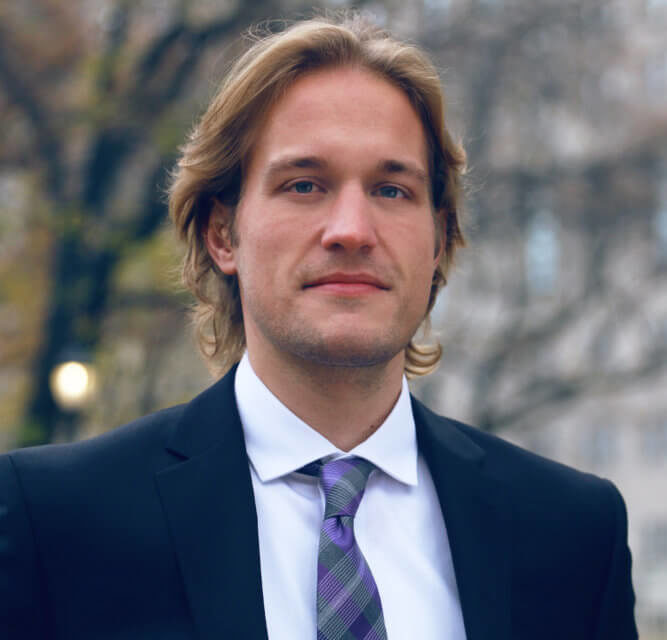 Kevin Schneider
Executive Director
Nonhuman Rights Project
Kevin Schneider is the executive director of the Nonhuman Rights Project (NhRP), a position he has held since October 2015, and an attorney admitted to the New York Bar. Kevin began as a volunteer with the NhRP in 2010 and was inspired to study law in large part by the idea of nonhuman animal personhood.
The NhRP was founded in 1996 by attorney Steven M. Wise and works to secure legally-recognized fundamental rights for nonhuman animals through litigation, advocacy, and education. Its mission is to change the legal status of at least some nonhuman animals from mere "things," which lack the capacity to possess any legal rights, to "persons," who possess such fundamental rights as bodily integrity and bodily liberty and those other legal rights to which evolving standards of morality, scientific discovery, and human experience entitle them.
The NhRP's current plaintiffs are members of species who have been scientifically proven to be autonomous: great apes, elephants, dolphins, and whales. The NhRP filed its first cases in New York in December 2013, and its work is the subject of the 2016 Pennebaker Hegedus/HBO documentary film Unlocking the Cage, which has been seen by millions around the world. The NhRP also works with teams of attorneys on four continents to develop campaigns to achieve legal rights for nonhuman animals that are suited to the legal systems of these countries.
Kevin oversees all aspects of the NhRP's work and regularly assists in litigation matters, including motion and appellate practice in ongoing common law habeas corpus litigation in New York and Connecticut on behalf of chimpanzees and elephants. He speaks about nonhuman rights at conferences and schools throughout the U.S. and around the world, and is a regular contributor to law review articles, book chapters, and media stories on the topic.
Kevin graduated with a B.A. in Political Science from the University of Massachusetts, Boston in 2009 and earned his law degree from Florida State University with a Certificate in Environmental and Land Use Law in 2013. He lives in Brooklyn, and the birds of Prospect Park are his go-to alarm clock.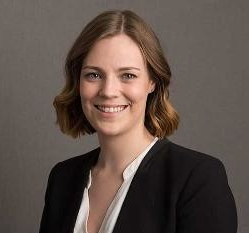 Tess Vickery
Tess Vickery is policy advisor to the Hon. Emma Hurst MLC, an elected member of the Australian Animal Justice Party. The Animal Justice Party was established in 2009 and aims to promote and protect the interests of non-human animals by providing a dedicated voice for them in Australia's political system.
Tess is also a recent graduate of the Animal Law LL.M program at Lewis & Clark Law School, where she was an associate editor of the Animal Law Review, participated in the Animal Law Clinic and worked as research assistant to Dr. Rajesh K. Reddy. Tess also has a Bachelor of Arts and Bachelor of Laws with First Class Honours from Macquarie University, where she wrote her thesis on animal law jurisprudence which was subsequently published in the Macquarie Law Journal.
Prior to completing her Animal Law LL.M, Tess was an attorney in Sydney, Australia specializing in commercial and class action litigation, working on notable cases such as the Volkswagen 'dieselgate' class action. During this time, Tess also established a pilot 'Animal Law Program' which enabled lawyers at her firm to provide pro bono assistance on animal law cases, including a successful consumer law action against a negligent backyard puppy breeder.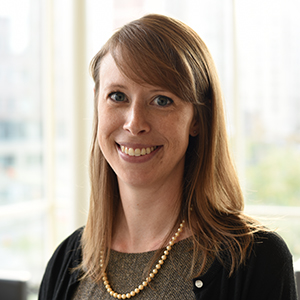 Mary Walsh
Mary Walsh is entering her third year at Cleveland-Marshall College of Law at Cleveland State University. She has been working in cancer clinical research for twelve years, which she still maintains during the day, while attending law school in the evening. She chose to return to school to pursue a career in animal law. Mary has been the president of the C-M Law Student Chapter of the Animal Legal Defense Fund for the last two years, and is a Chief Managing Editor of the Cleveland State Law Review. This fall, she has an externship with the Cleveland Metroparks, specializing in cases concerning animal cruelty and welfare. In her spare time, she enjoys taking her dog on walks.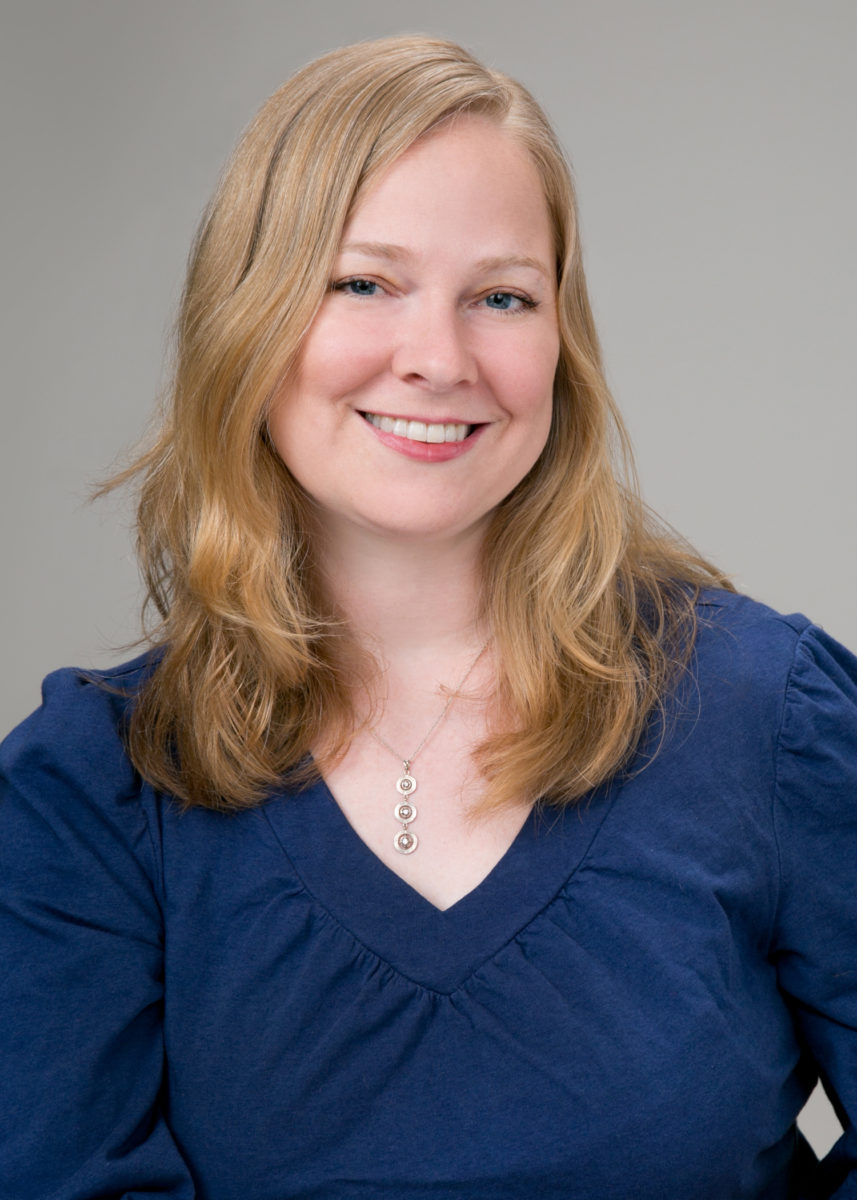 Delcianna Winders
Assistant Clinical Professor
Lewis & Clark Law School
As Assistant Clinical Professor and Clinic Director, Delcianna J. Winders leads the newly formed Animal Law Litigation Clinic at Lewis & Clark Law School, which is the first and only clinic in the U.S. focused specifically on animal law litigation and on farmed animals. The clinic will advocate for farmed animals through cutting-edge lawsuits to establish and expand legal protections and legal rights for farmed animals.
Winders previously served as Vice President and Deputy General Counsel for the PETA Foundation, where she oversaw a team of a dozen lawyers, veterinarians, scientists, and support staff. The team worked to further legal protections for captive wildlife through litigation, legislation, and work with administrative and law enforcement agencies.
PETA pushes for fundamental rights for animals and brought the first-ever constitutional claim on behalf of animals in the U.S. when it sued SeaWorld for holding wild-caught orcas as slaves in violation of the 13th Amendment, as well as the first-ever case asking a court to declare an animal the owner of intellectual property, rather than an owned piece of property himself, when it brought suit on behalf of Naruto, the macaque who took the famous "monkey selfie."
Winders also worked as the Director of Legal Campaigns for Farm Sanctuary, the nation's leading farm animal advocacy organization, and as an associate at Meyer Glitzenstein & Crystal (since renamed Meyer Glitzenstein & Eubanks), which Washingtonian magazine named the "most effective public-interest law firm in Washington, D.C."
Prior to that, she served as law clerk for the Honorable Martha Craig Daughtrey of the U.S. Court of Appeals for the Sixth Circuit. Winders is a graduate of the New York University School of Law, where she was senior notes editor of the New York University Law Review, awarded the Vanderbilt Medal for outstanding contributions to the law school, named as a Robert McKay Scholar, and persuaded the school to add an animal law course.
In addition to her advocacy work, Winders is a leading animal law scholar, with articles published by numerous top-ranked law review journals and op-eds published in a host of national news outlets. She currently teaches Animal Welfare Law at Vermont Law School, was a 2018 Haub Visiting Scholar at the Elisabeth Haub School of Law at Pace University, and was the first-ever academic fellow in Harvard's Animal Law & Policy Program. She has also taught at Tulane University School of Law and Loyola University New Orleans College of Law. Winders has also been interviewed by numerous major news outlets, gives frequent presentations, and was featured in O, The Oprah Magazine as one of "Six Women Who Dare."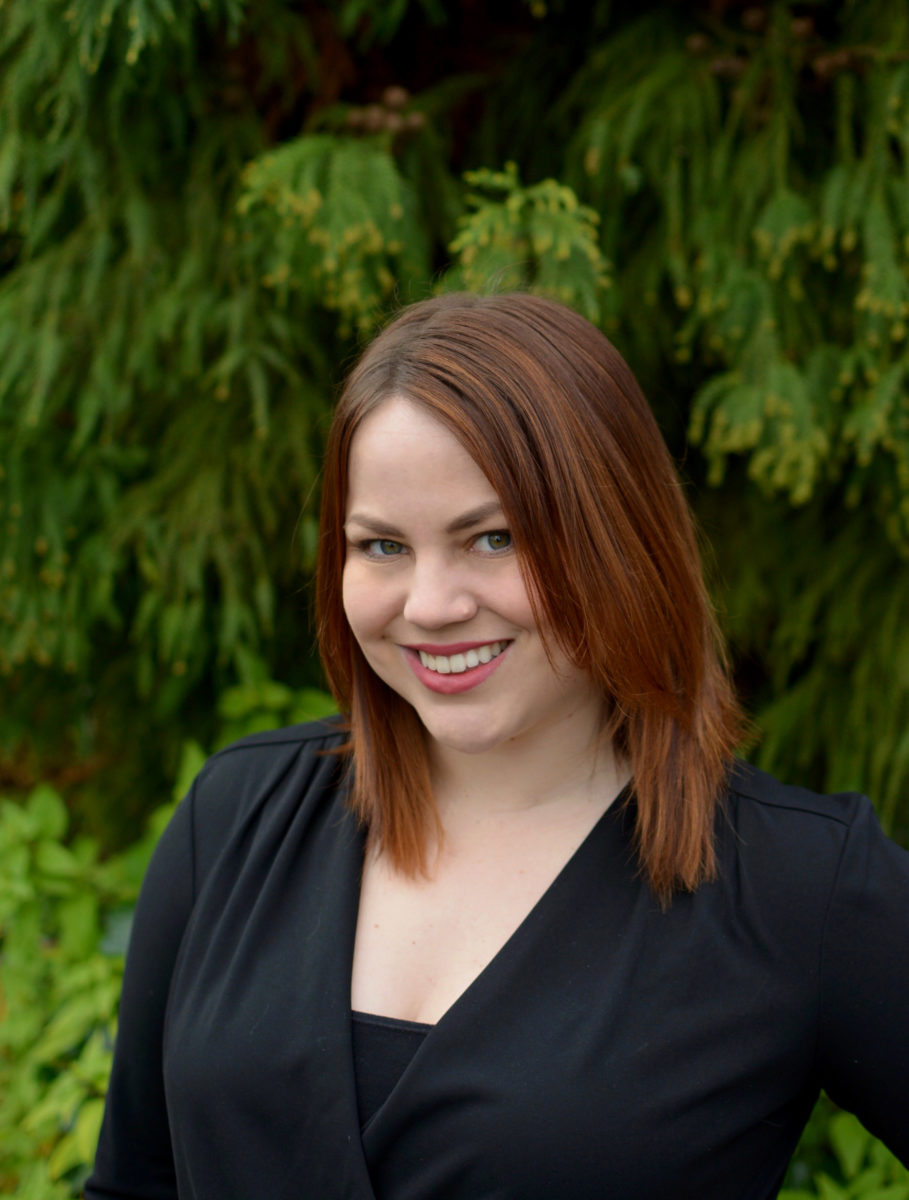 Kathleen Wood
Fellow, Criminal Justice Program
Animal Legal Defense Fund
As the Criminal Justice Program Fellow, Kathleen Wood helps the Criminal Justice Program in their work assisting law enforcement officials and prosecutors with animal cruelty cases. She also works with the Legislative Affairs Program on initiatives related to animal cruelty.
A recent graduate of Notre Dame Law School, Kathleen earned the Thomas L. Shaffer Fellowship which allows recent law school graduates to work in public interest. Prior to joining the Animal Legal Defense Fund, Kathleen clerked at the Animal Welfare Institute in their Farm Animal Division and earned the UCLA Chancellor's Service Award in recognition of her outstanding service to the community. She lives in Portland, Oregon with her rescue cat, Penny. When she's not in the office, she enjoys painting, knitting, and reading.
Related
Ask your state legislators to support a bill that would restrict the sale, trade, and distribution of ivory and rhino horn in the Massachusetts.

Endangered animals including lions, tigers, and gray wolves suffer in squalid conditions at Special Memories Zoo.

Animal protection coalition asks court to invalidate California Fish and Game Commission regulation for violating the California Environmental Quality Act.