Speaker Bios – 2019
Animal Legal Defense Fund Student Convention 2019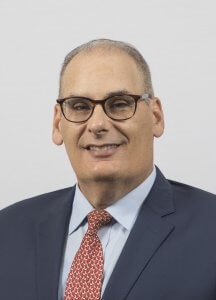 Randall Abate
Chair, Marine and Environmental Law and Policy
Monmouth University
Randall S. Abate is the inaugural Rechnitz Family/Urban Coast Institute Endowed Chair in Marine and Environmental Law and Policy, and a Professor in the Department of Political Science and Sociology, at Monmouth University in West Long Branch, New Jersey. He teaches courses in domestic and international environmental law, constitutional law, and animal law. Professor Abate joined the Monmouth faculty in 2018 with 24 years of full-time law teaching experience at six U.S. law schools. He has taught international and comparative law courses—and delivered invited lectures—on environmental and animal law topics in Argentina, Australia, Brazil, Canada, Cayman Islands, China, Colombia, India, Indonesia, Kenya, Kyrgyzstan, Norway, Qatar, South Africa, South Korea, Spain, Ukraine, the United Kingdom, and Vanuatu.
Professor Abate has published five books—and more than thirty law journal articles and book chapters—on environmental and animal law topics, with a recent emphasis on climate change law and justice. He is the author of Climate Change and the Voiceless: Protecting Future Generations, Wildlife, and Natural Resources (Cambridge University Press, forthcoming September 2019). He is the editor of Climate Justice: Case Studies in Global and Regional Governance Challenges (ELI Press 2016), What Can Animal Law Learn from Environmental Law? (ELI Press 2015), and Climate Change Impacts on Ocean and Coastal Law: U.S. and International Perspectives (Oxford University Press 2015). Additionally, he is the co-editor of Climate Change and Indigenous Peoples: The Search for Legal Remedies (Edward Elgar 2013).
He is currently working on the second edition of What Can Animal Law Learn from Environmental Law? (ELI Press, forthcoming May 2020). Early in his career, Professor Abate handled environmental law matters at two law firms in Manhattan. He holds a B.A. from the University of Rochester and a J.D. and M.S.E.L. (Environmental Law and Policy) from Vermont Law School.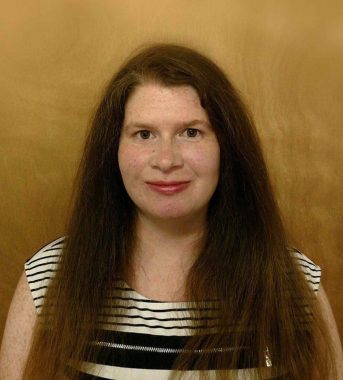 Spring Gaines
Spring A. Gaines is in her 3L year at Loyola University New Orleans College of Law. As a 1L, she spearheaded the reinstatement of an Animal Legal Defense Fund chapter to Loyola New Orleans, and now, she serves as President for the third consecutive year. Additionally, she volunteers with the Animal Legal Defense Fund as a Social Media Ambassador through the Remote Online Advocacy Representatives (ROAR) program. Spring also serves as Vice President of the Environmental Law Society; Content Editor of the Loyola Current, a law blog produced by the Loyola Maritime Law Journal; and as a member of the Black Inn of Phi Delta Phi International Legal Honor Society. She is a recipient of the Gillis Long Poverty Center Public Service Award for her work in environmental activism and volunteering to teach legal skills to high school students within the Greater New Orleans area. This summer, Spring worked as a law clerk with the Florida branch of the Center for Biological Diversity. She researched legislation, drafted policy documentation, and participated in efforts to protect imperiled species in Florida and other parts of our nation.
Prior to law school, Spring graduated cum laude in Marine Biology from Nicholls State University and became an informal wetlands and marine educator. Throughout her time instructing summer camps, after-school programs, and special programs, she emphasized the importance of conservation in wetland and marine ecosystems and the harmful effects of human impact upon the environment. During her employment at a marine mammal rehabilitation center, she realized while spreading the message of conservation was worthwhile, there was more she could do to protect the ecosystem. She was driven to find a way to effect change, help stop the destruction of habitat, and advocate for wildlife. At Loyola, she continues to use her scientific background and passion for the natural world in her chosen law concentration. The focus of Spring's studies is in environmental and animal policy where she aims to graduate with a Certificate in Environmental Law. Her career goal is to influence federal policy to foster stewardship for those who cannot speak for themselves, the animals of our world.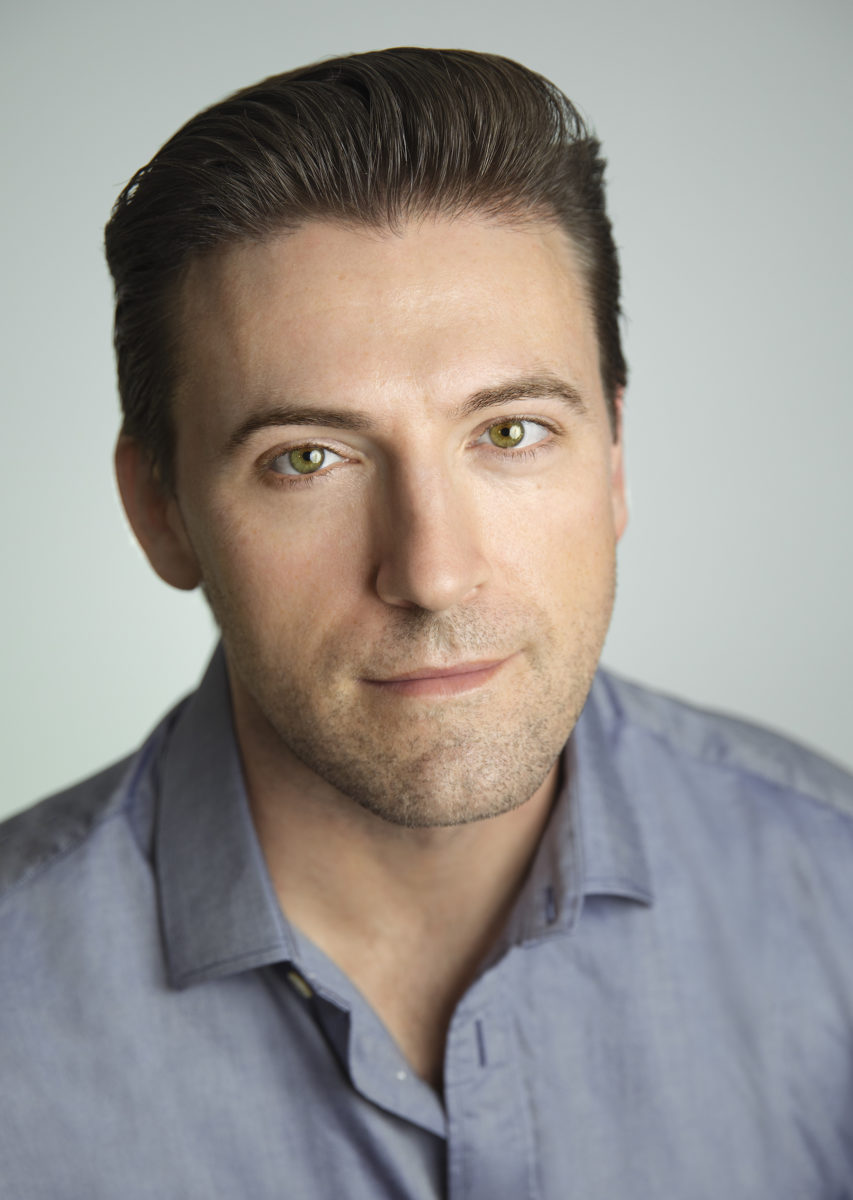 Ryan Gordon
Chief Executive Officer & Director of Litigation
Advancing Law for Animals
Ryan Gordon has practiced animal rights law since graduating from law school. He is the CEO and Director of Litigation for Advancing Law for Animals, former General Counsel to Beagle Freedom Project, and has worked on a project basis for Animal Legal Defense Fund and the Nonhuman Rights Project. Ryan also maintains a private litigation practice doing limited work in financial, contract and commercial real property disputes.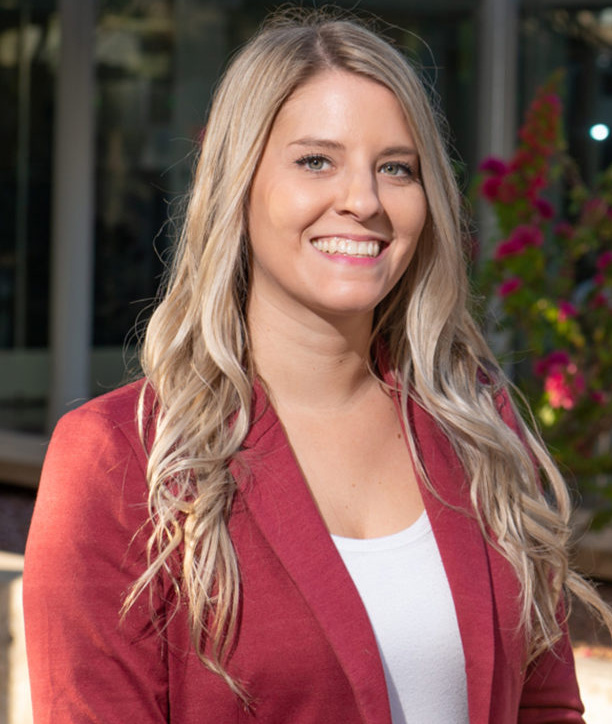 Kelly Levenda
Student Programs Attorney
Animal Legal Defense Fund
Kelly Levenda is the Animal Legal Defense Fund Student Programs Attorney and a 2013 graduate of Lewis & Clark Law School in Portland, Oregon. During law school, she completed a research project on federal and state laws for Minnesota Voters for Animal Protection and participated as a Source Checker and Associate Editor on Animal Law Review. She served as co-director of the school's Animal Legal Defense Fund Student Chapter, where she organized Meat Out, an annual vegan barbecue, and compiled the group's bi-weekly action alerts that include animal related news, events, jobs, and volunteer opportunities. Kelly also worked with Farm Sanctuary on the Someone Project, where she compiled a scientific survey of cognitive abilities of animals through Lewis & Clark's Animal Law Clinic.
Kelly completed her bachelor's degree at University of Illinois where she studied Animal Science. She has been active in the animal protection movement her entire adult life, and is dedicated to helping animals through her career. She completed an animal behavior research project at the Champaign County Humane Society, was an active member of the University of Illinois Campus Vegetarian Society, and volunteered for Mercy for Animals. Her paper, "Legislation to Protect the Welfare of Fish," which addresses the capacity of fish to feel pain, was published in Animal Law Review. She hopes to continue using her scientific background to improve conditions on farms for farmed animals.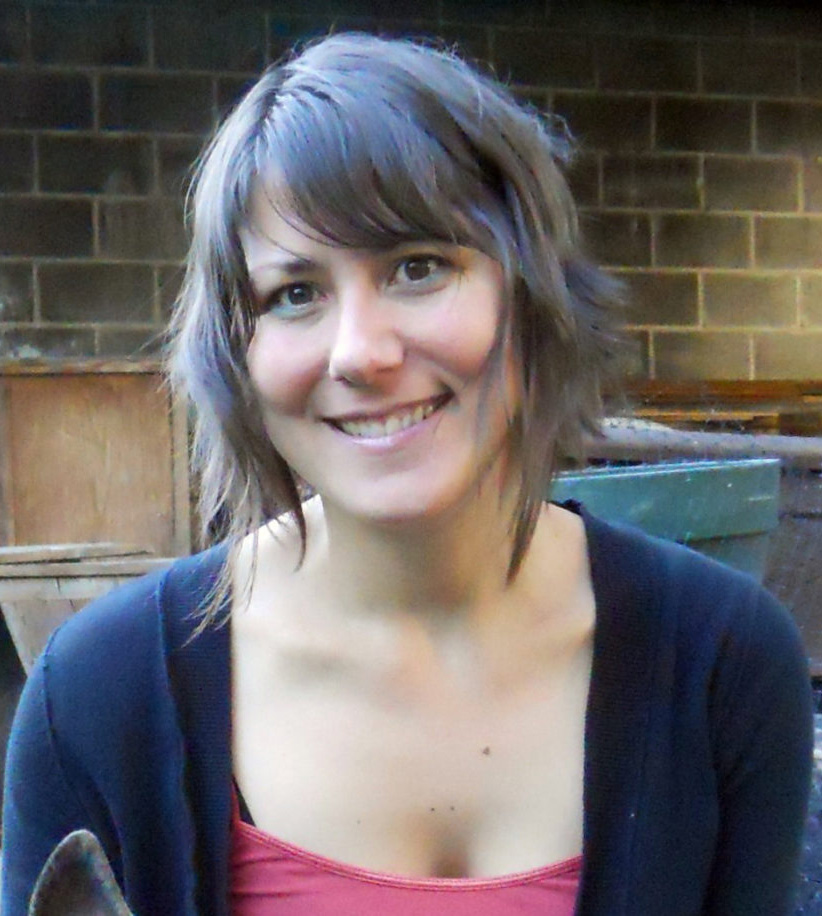 Nicole Pallotta
Academic Outreach Manager
Animal Legal Defense Fund
Nicole has been with the Animal Legal Defense Fund since 2005, first as student programs coordinator—overseeing the expansion of the student chapter network to more than 200 chapters and managing clerkship, scholarship, and project grant programs—and currently as academic outreach manager. In this capacity, she develops and manages initiatives that support the continued advancement of animal law in academia, including expanded course offerings at law schools and educational resources and opportunities that advance Animal Legal Defense Fund's mission.
Prior to joining the Animal Legal Defense Fund, Nicole earned a Ph.D. in sociology from the University of Georgia, where she developed and taught the school's first Animals & Society course. Her dissertation was titled "Becoming an animal rights activist: An exploration of culture, socialization, and identity transformation." Her writing has appeared in Society & Animals, Sociological Perspectives, Animal Wellness Magazine, and the Journal for Critical Animal Studies, among others. She is also the author of the blog Alec's Story (alec-story.com). Nicole lives in Portland, Oregon, with her best friend Teagan, a little German shepherd with a big heart.

Priscilla Rader
Education Coordinator
Animal Legal Defense Fund
Priscilla develops and oversees educational programs and opportunities for law students, attorneys and the general public—working closely with the Academic Outreach Manager.
Joining the Animal Legal Defense Fund was a natural progression after being inspired by the organization for the past ten years throughout undergrad and law school. After graduating from Pacific University with a B.A. in Philosophy: Ethics, Society and Law, Priscilla went on to earn her J.D. in 2016 from Lewis & Clark Law School. While in law school, she acted as the 2014 student coordinator for the Animal Law Conference and the school's Animal Legal Defense Fund Student Chapter co-director. Priscilla also clerked with the Animal Legal Defense Fund's Litigation Program, working on cases involving captive wildlife, farmed animals and public nuisance claims.
Priscilla is passionate about progressing and further validating the field of animal law through education, advocacy and mentorship. She is licensed to practice law in the state of Oregon. Her primary focuses are captive wildlife and small animal pet trade.
Priscilla's commitment to animal law has been recognized with the Animal Law Leadership Award, the Advancement of Animal Law Scholarship and the Richard J. Peppin Animal Rights Scholarship. Priscilla was also selected by professors and faculty of her law school to join its Cornelius Honor Society after graduation. Priscilla lives in Portland, Oregon with her husband, and the household is managed by their two rescues, Wesley Wyndam-Pryce II the cat, and Puff Pufferson the bearded dragon.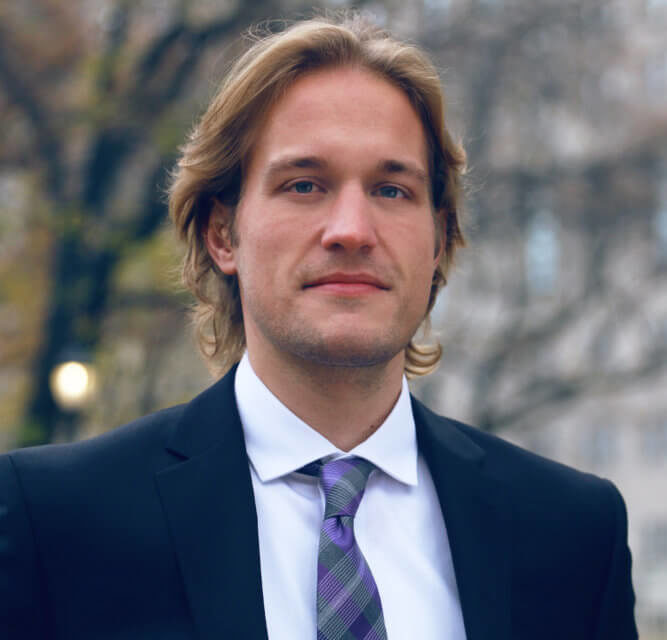 Kevin Schneider
Executive Director
Nonhuman Rights Project
Kevin Schneider is the executive director of the Nonhuman Rights Project (NhRP), a position he has held since October 2015, and an attorney admitted to the New York Bar. Kevin began as a volunteer with the NhRP in 2010 and was inspired to study law in large part by the idea of nonhuman animal personhood.
The NhRP was founded in 1996 by attorney Steven M. Wise and works to secure legally-recognized fundamental rights for nonhuman animals through litigation, advocacy, and education. Its mission is to change the legal status of at least some nonhuman animals from mere "things," which lack the capacity to possess any legal rights, to "persons," who possess such fundamental rights as bodily integrity and bodily liberty and those other legal rights to which evolving standards of morality, scientific discovery, and human experience entitle them.
The NhRP's current plaintiffs are members of species who have been scientifically proven to be autonomous: great apes, elephants, dolphins, and whales. The NhRP filed its first cases in New York in December 2013, and its work is the subject of the 2016 Pennebaker Hegedus/HBO documentary film Unlocking the Cage, which has been seen by millions around the world. The NhRP also works with teams of attorneys on four continents to develop campaigns to achieve legal rights for nonhuman animals that are suited to the legal systems of these countries.
Kevin oversees all aspects of the NhRP's work and regularly assists in litigation matters, including motion and appellate practice in ongoing common law habeas corpus litigation in New York and Connecticut on behalf of chimpanzees and elephants. He speaks about nonhuman rights at conferences and schools throughout the U.S. and around the world, and is a regular contributor to law review articles, book chapters, and media stories on the topic.
Kevin graduated with a B.A. in Political Science from the University of Massachusetts, Boston in 2009 and earned his law degree from Florida State University with a Certificate in Environmental and Land Use Law in 2013. He lives in Brooklyn, and the birds of Prospect Park are his go-to alarm clock.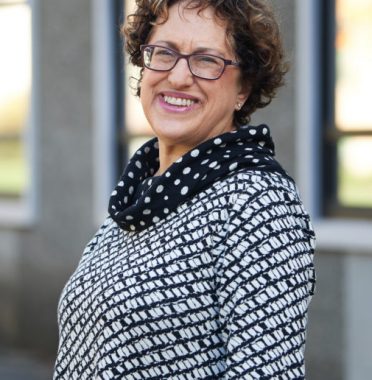 Joyce Tischler, affectionately known as "the Mother of Animal Law," is the co-founder of the Animal Legal Defense Fund and was ALDF's executive director for twenty-five years. Having retired from ALDF, Joyce is now a professor of practice in animal law at Lewis & Clark Law School, where she also works with the Center for Animal Law Studies.
Joyce Tischler has devoted her career to the development and advancement of animal law. When she began, there was no field of animal law: no animal law courses, no animal law programs, and no animal law nonprofits. Joyce decided to change that.
Animals have always been a very important part of Joyce's life. As soon as her parents allowed her to walk around the block, she was bringing home cats and injured birds. A sheltie she named Princess Fox was adopted by her family when Joyce was nine years old and became Joyce's soul mate for thirteen years. As Joyce reached adulthood and thought about her career, there was no obvious fit for animals. But in college, she helped run an ad-hoc cat shelter on campus, while working towards her BA in Political Science from Queens College of the City University of New York.
In law school, the only law review article she wanted to write was about legal rights for animals (one of the very first to address this issue). Her article, " Rights for Nonhuman Animals: A Guardianship Model for Dogs and Cats," received dramatic response from her professors and colleagues and continues to influence the greatest philosophers in animal law today. She earned her JD from the University of San Diego, where she was also a member of the San Diego Law Review, Steering Committee on Women in the Law, and Environmental Law Society.
As a young lawyer working for a Bay Area law firm, Joyce began doing volunteer work for the Fund for Animals, through which she met Laurence Kessenick, a partner in a San Francisco law firm who shared her desire to protect animals and establish their legal rights. In 1979 they decided to see if anyone else shared their interest; they advertised in the local legal newspaper and at the first meeting, six other lawyers showed up. That was the start of Attorneys for Animal Rights, which changed its name to Animal Legal Defense Fund in 1984. For the next few years, they met monthly to learn about the state and federal laws relevant to animals and the overwhelming amount of abuse and exploitation that animals endure. Unwittingly, the Mother of Animal Law had given birth to a movement.
In 1981, Joyce filed a case against the U.S. Navy, which had shot and killed over 600 feral burros at its Weapons Testing Center in China Lake, California, and planned to shoot approximately 5,000 burros on successive weekends, starting two days after she had received notice of the killings. Working through the night, Joyce typed on her manual typewriter to piece together a set of pleadings in which she argued that the Navy could not take this action without first preparing a document called an Environmental Impact Statement under the National Environmental Policy Act (NEPA). She boarded a flight to Fresno, California the next morning to argue her case. Thankfully, the judge granted her motion for a Temporary Restraining Order, and she saved the lives of the 500 burros slated to be killed that weekend. For the next eight months, she bargained, negotiated, cajoled and ultimately settled the case, so that not one more burro was killed.
Because of this victory, Joyce's little group received a grant from the Animal Protection Institute, which enabled her to begin to work full-time for the Animal Legal Defense Fund, with a first annual budget of $12,000. She may not have set out thirty years ago with a plan to boldly pioneer and champion a new field of law. But that's just what she did. Joyce quickly realized she was not alone. Her work on behalf of animals struck a nerve with other law professionals who wanted to help animals. She organized meetings and corresponded with attorneys and law students from all parts of the country.
It has been thirty extraordinary years since the case that changed Joyce's life. In that time, Animal Legal Defense Fund has sued to stop bear hunts, mountain lion hunts, the removal of wild horses from federal lands, and challenged the intensive confinement of farmed animals and even the "patenting" of animals. We've assisted prosecutors in numerous cruelty cases, rescued animals from hoarders and saved the lives of many animals, including dogs, cats, birds, chimpanzees, horses and, of course, those beautiful burros.
With her leadership, Animal Legal Defense Fund has filed groundbreaking and major impact lawsuits and laid the foundation necessary for animal law to be taken seriously in law schools, law firms and bar associations across the country. Joyce handled some of Animal Legal Defense Fund's earliest cases, including the previously mentioned lawsuit that halted the U.S. Navy's plan to kill 5,000 feral burros and a 1988 challenge to the U.S. Patent Office's rule allowing the patenting of genetically altered animals. She has tackled such diverse topics as challenges to hunting and trapping using the National Environmental Policy Act (NEPA) and the Endangered Species Act (ESA), enforcement of the federal Animal Welfare Act, standing to sue, animal custody battles, the right to kill animals pursuant to will provisions, landlord-tenant issues and damages and recovery for injury to or death of an animal.
Joyce has encouraged the best and the brightest minds to apply creative legal strategies to help establish greater legal protections for animals. As a result, Animal Legal Defense Fund is recognized for its continual innovation in the field of animal law, from using a little known state law to rescue hundreds of animals from the infamous Woodley dog-hoarders in North Carolina, to the recent release of Ben the Bear from a cruel roadside zoo.
An inspiration to so many activists around the world, Joyce is an internationally recognized speaker and author of numerous publications. In 2009, The American Bar Association Tort Trial & Insurance Practice Section (TIPS) Animal Law Committee honored Joyce with the Excellence in the Advancement of Animal Law Award. In 2010, Joyce was invited on a 12-day, seven-city speaking tour in Australia sponsored by father-daughter team Brian and Ondine Sherman of Voiceless – the Animal Protection Institute. One of her recent publications of influence is her double volume " A Brief History of Animal Law, Part II (1985-2011)," published in the Stanford Journal of Animal Law and Policy. In addition to her many publications, Joyce has been quoted far and wide, including in the New York Times, Science Magazine, Washington Post, USA Today, Christian Science Monitor, the Sydney Morning Herald, Sunday Telegraph, Guardian, and People magazine. She is currently co-writing two animal law books.
Although Animal Legal Defense Fund remains the only specifically animal law-focused organization, today most animal protection groups have lawyers and a legal strategy, something Joyce recommended that they do as early as 1986. In addition, there are now 202 student chapters of the Animal Legal Defense Fund in law schools across the U.S. and internationally, and 167 law schools in the U.S. and Canada now teach an animal law course; 12 animal conferences are held annually, and eight animal law journals are being published. In 2008, Animal Legal Defense Fund entered into collaboration with Lewis & Clark Law School in Portland, Oregon to create the first-of-its-kind Center for Animal Law Studies, which offers students a world class program in which to study animal law.
The future of animal law will include taking our case to the citizens, Joyce says. Consumers can be strong advocates for the animals and we can help them to make healthy and compassionate choices. And, she adds, "I don't eat my clients." Through her strength and humility, her persistent advocacy and clear leadership, Joyce Tischler is a force for change.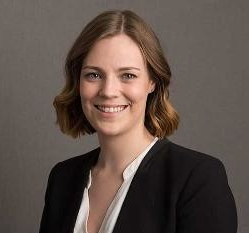 Tess Vickery
Tess Vickery is policy advisor to the Hon. Emma Hurst MLC, an elected member of the Australian Animal Justice Party. The Animal Justice Party was established in 2009 and aims to promote and protect the interests of non-human animals by providing a dedicated voice for them in Australia's political system.
Tess is also a recent graduate of the Animal Law LL.M program at Lewis & Clark Law School, where she was an associate editor of the Animal Law Review, participated in the Animal Law Clinic and worked as research assistant to Dr. Rajesh K. Reddy. Tess also has a Bachelor of Arts and Bachelor of Laws with First Class Honours from Macquarie University, where she wrote her thesis on animal law jurisprudence which was subsequently published in the Macquarie Law Journal.
Prior to completing her Animal Law LL.M, Tess was an attorney in Sydney, Australia specializing in commercial and class action litigation, working on notable cases such as the Volkswagen 'dieselgate' class action. During this time, Tess also established a pilot 'Animal Law Program' which enabled lawyers at her firm to provide pro bono assistance on animal law cases, including a successful consumer law action against a negligent backyard puppy breeder.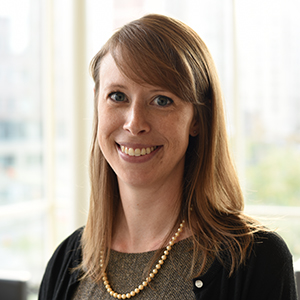 Mary Walsh
Mary Walsh is entering her third year at Cleveland-Marshall College of Law at Cleveland State University. She has been working in cancer clinical research for twelve years, which she still maintains during the day, while attending law school in the evening. She chose to return to school to pursue a career in animal law. Mary has been the president of the C-M Law Student Chapter of the Animal Legal Defense Fund for the last two years, and is a Chief Managing Editor of the Cleveland State Law Review. This fall, she has an externship with the Cleveland Metroparks, specializing in cases concerning animal cruelty and welfare. In her spare time, she enjoys taking her dog on walks.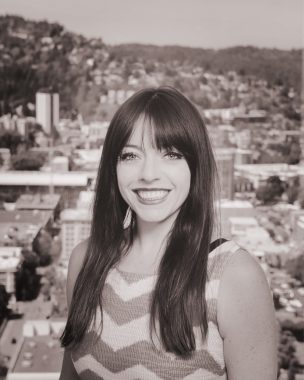 Amy Wilson,
Legal Fellow, Aquatic Animal Law Initiative
Lewis & Clark Law School
Amy P. Wilson is a qualified attorney and the first South African to graduate with a master's degree in Animal Law from Lewis & Clark Law School in Portland, Oregon. Amy is currently working as the Aquatic Animal Law Fellow at the Center for Animal Law Studies.
She is also the founder and director of the only organization dedicated to animal law in her country – Animal Law Reform South Africa – which is committed to ensuring the protection of animals, humans and the environment utilizing the legal system. She is also a director of the Coalition for African Animal Welfare Organisations and a trustee of the Humane Education Trust. She has worked on various animal law matters and continues to provide advice to NGOs and make animal law accessible.
In the USA, Amy has worked with the Animal Legal Defense Fund, Center for Animal Law Studies, World Animal Protection and Animal Equality. Her specific interests include animal law education, and during her Master's she developed a model animal law curriculum which she hopes to introduce into South African universities as there are currently no animal law courses. She has also assisted with the development of various courses at Lewis & Clark including Comparative International Animal Law and Companion Animal Law.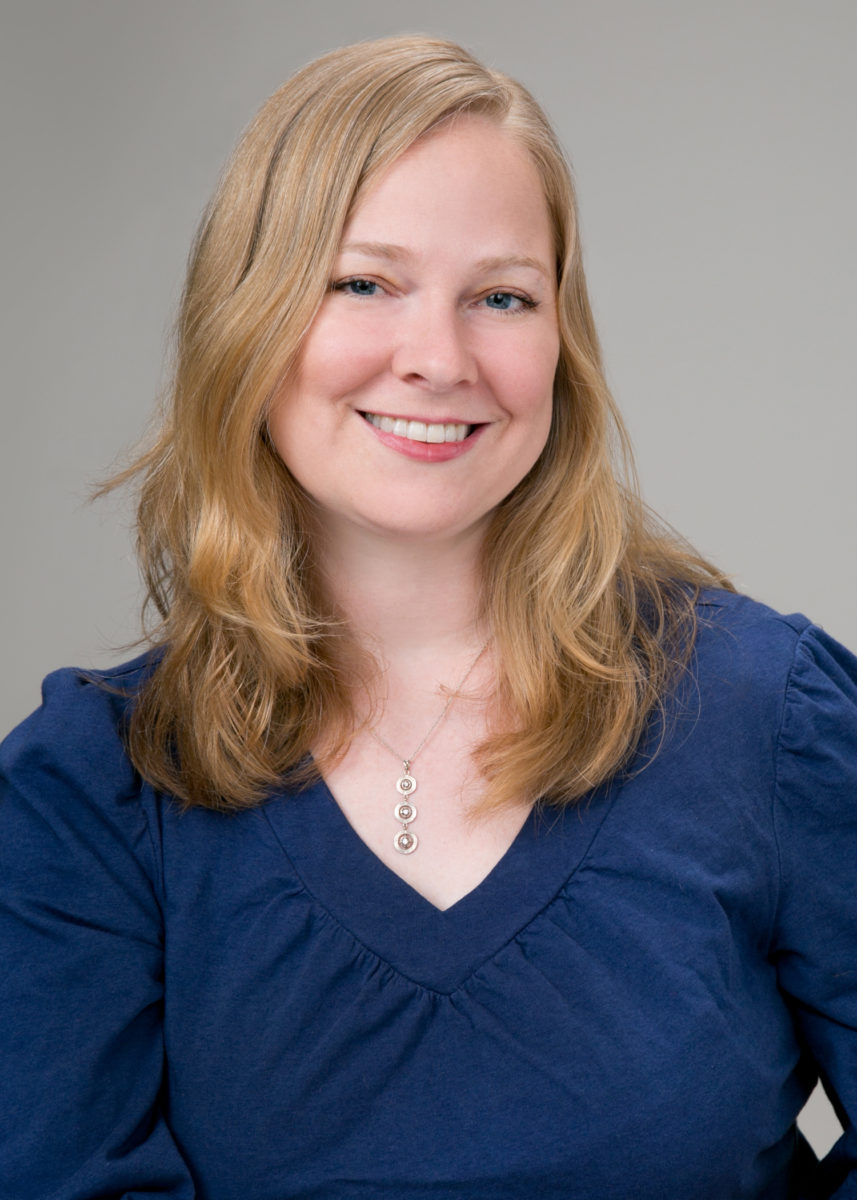 Delcianna Winders
Assistant Clinical Professor
Lewis & Clark Law School
As Assistant Clinical Professor and Clinic Director, Delcianna J. Winders leads the newly formed Animal Law Litigation Clinic at Lewis & Clark Law School, which is the first and only clinic in the U.S. focused specifically on animal law litigation and on farmed animals. The clinic will advocate for farmed animals through cutting-edge lawsuits to establish and expand legal protections and legal rights for farmed animals.
Winders previously served as Vice President and Deputy General Counsel for the PETA Foundation, where she oversaw a team of a dozen lawyers, veterinarians, scientists, and support staff. The team worked to further legal protections for captive wildlife through litigation, legislation, and work with administrative and law enforcement agencies.
PETA pushes for fundamental rights for animals and brought the first-ever constitutional claim on behalf of animals in the U.S. when it sued SeaWorld for holding wild-caught orcas as slaves in violation of the 13th Amendment, as well as the first-ever case asking a court to declare an animal the owner of intellectual property, rather than an owned piece of property himself, when it brought suit on behalf of Naruto, the macaque who took the famous "monkey selfie."
Winders also worked as the Director of Legal Campaigns for Farm Sanctuary, the nation's leading farm animal advocacy organization, and as an associate at Meyer Glitzenstein & Crystal (since renamed Meyer Glitzenstein & Eubanks), which Washingtonian magazine named the "most effective public-interest law firm in Washington, D.C."
Prior to that, she served as law clerk for the Honorable Martha Craig Daughtrey of the U.S. Court of Appeals for the Sixth Circuit. Winders is a graduate of the New York University School of Law, where she was senior notes editor of the New York University Law Review, awarded the Vanderbilt Medal for outstanding contributions to the law school, named as a Robert McKay Scholar, and persuaded the school to add an animal law course.
In addition to her advocacy work, Winders is a leading animal law scholar, with articles published by numerous top-ranked law review journals and op-eds published in a host of national news outlets. She currently teaches Animal Welfare Law at Vermont Law School, was a 2018 Haub Visiting Scholar at the Elisabeth Haub School of Law at Pace University, and was the first-ever academic fellow in Harvard's Animal Law & Policy Program. She has also taught at Tulane University School of Law and Loyola University New Orleans College of Law. Winders has also been interviewed by numerous major news outlets, gives frequent presentations, and was featured in O, The Oprah Magazine as one of "Six Women Who Dare."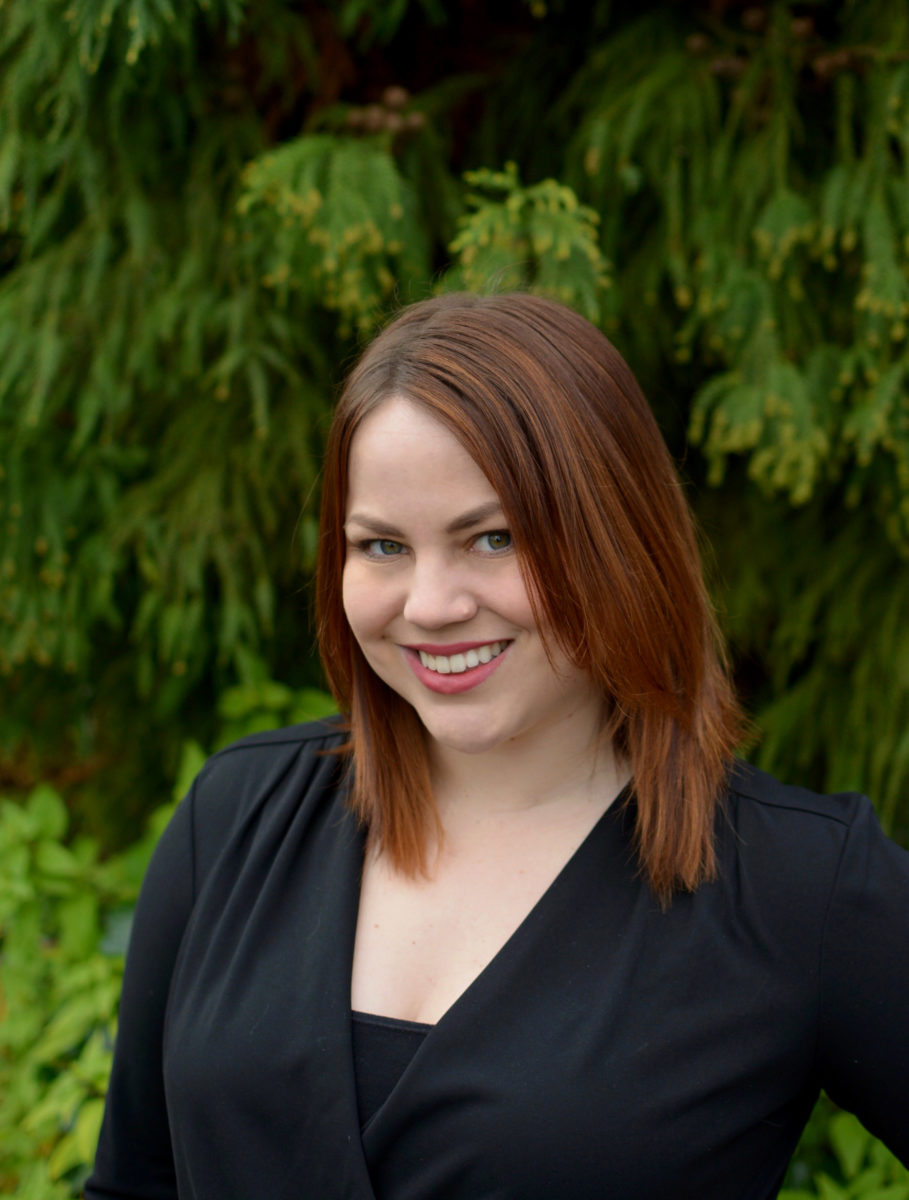 Kathleen Wood
Fellow, Criminal Justice Program
Animal Legal Defense Fund
As the Criminal Justice Program Fellow, Kathleen Wood helps the Criminal Justice Program in their work assisting law enforcement officials and prosecutors with animal cruelty cases. She also works with the Legislative Affairs Program on initiatives related to animal cruelty.
A recent graduate of Notre Dame Law School, Kathleen earned the Thomas L. Shaffer Fellowship which allows recent law school graduates to work in public interest. Prior to joining the Animal Legal Defense Fund, Kathleen clerked at the Animal Welfare Institute in their Farm Animal Division and earned the UCLA Chancellor's Service Award in recognition of her outstanding service to the community. She lives in Portland, Oregon with her rescue cat, Penny. When she's not in the office, she enjoys painting, knitting, and reading.
Related
Animal Legal Defense Fund recognizes animal protection heroes during National Justice for Animals Week

Animal Legal Defense Fund lawsuit charges Special Memories Zoo with illegally mistreating lions, tigers, gray wolves, and other animals

On Tuesday, January 28th, the Animal Legal Defense Fund and the Humane Society of the United States hosted our first joint Florida Humane Lobby Day.