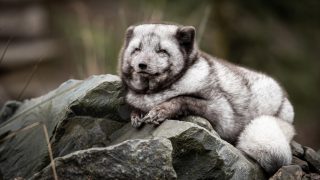 Speakers
Animal Legal Defense Fund Virtual Student Convention 2020
Speaker Bios
Animal Legal Defense Fund Virtual Student Convention 2020
Saturday, October 17 – Sunday, October 18, 2020
Bianka Atlas
Lewis & Clark Law School, LL.M. 2020
Bianka Atlas is a lawyer from New Zealand, who will be graduating in 2020 with an LLM in Animal Law from Lewis & Clark Law School. Bianka received her BA in Psychology and Linguistics and LLB Hons degrees from the University of Auckland and her MSc Childhood Studies degree from the University of Edinburgh. At Lewis & Clark, Bianka was a Brooks Institute for Animal Rights Law and Policy International Scholar and the LLM representative of the Animal Legal Defense Fund Student Chapter. Prior to joining the LLM program, Bianka had a varied career, working primarily with refugees and asylum seekers in New Zealand and abroad. Bianka is a passionate advocate for social justice for all beings and is committed to using the law strategically and creatively to improve the legal status and treatment of animals.
Kate Barnekow
Clinical Fellow, Animal Law & Policy Program, Harvard Law School
Kate Barnekow graduated from Harvard Law School in 2019, where she served as co-president of the Animal Law Society and as an article editor for the Journal of Law and Gender. During her time as a law student, she worked as a legal intern for the Humane Society of the United States, the Animal Legal Defense Fund, Animal Outlook (formerly Compassion Over Killing), and PETA; as a teaching assistant for Professor Kristen Stilt; and as a research assistant for Professor Jonathan Lovvorn. She was awarded the Dean's Scholar Prize in Animal Law and received the Animal Law & Policy Program Writing Prize upon graduation.
Before law school, Kate received a Fulbright Award to Ireland, where she earned a Master of Arts in Sexuality Studies from Dublin City University and wrote a dissertation examining coverage of sexual assault trials in the Irish media. She graduated magna cum laude from Rollins College in 2015 with a Bachelor of Arts in Philosophy and a minor in Sexuality, Women's, and Gender Studies.
Eric Glitzenstein
Director of Litigation, Center for Biological Diversity
Eric Glitzenstein oversees and coordinates litigation strategy for the Center for Biological Diversity. Before joining the Center he was the cofounder and managing partner of the public-interest law firm Meyer & Glitzenstein in Washington, D.C. Before that he worked for the Public Citizen Litigation Group. He holds a J.D. from Georgetown University Law Center and a B.A. from Johns Hopkins University.
Stacey Gordon Sterling
Animal Law Program Director, Animal Legal Defense Fund
As the Animal Law Program Director at the Animal Legal Defense Fund, Stacey Gordon Sterling builds educational programs for law students to expand and strengthen the cadre of animal law attorneys, advocates, and activists needed to protect animals using the legal system.
Stacey brings her academic background and passion for legal advocacy to the Animal Legal Defense Fund team. She holds a B.A. in English and Creative Writing from Eastern Washington University, a Master of Library and Information Science from the University of Washington, and a JD from the University of Montana. She has received the Ken Shugart Humanitarian Award from the Humane Society of Western Montana, and the Montana Faculty Service Award.
Outside of the office Stacey enjoys traveling, wine tasting, reading and fostering puppies. She is a member of the Humane Society of Western Montana legislative committee through which she works on local and statewide animal protection legislation. She is also a member of the State Bar of Montana Animal Law Section, which works to develop Animal Law in all branches of the legal system.
Located in Missoula, Montana, she shares her converted apple barn home with her husband; companion dogs Peggy Sue and Otis; and companion cats Gil and CeCe.
Kathy Hessler
Clinical Professor of Law and Animal Law Clinic Director, Center for Animal Law Studies at Lewis & Clark Law School
Kathy Hessler is a clinical professor of law at Lewis & Clark Law School. She is the first faculty member hired to teach animal law full time in a law school. She graduated with a J.D. from the Marshall-Wythe School of Law at the College of William and Mary and received her LL.M. from Georgetown University Law Center.
After Law school, Professor Hessler worked at Legal Services of Northern Virginia. From there she went to a teaching fellowship at Georgetown University Law Center. Prior to teaching at Lewis & Clark, Professor Hessler taught in clinical programs at Case Western Reserve University Law School, Cornell Law School, the University of Dayton Law School, the Capital University School of Law, and Georgetown University Law Center. In those clinics Professor Hessler worked on domestic relations, consumer, housing, transactional, public benefits, and other civil matters.
Professor Hessler was previously a board member with the Animal Legal Defense Fund and helped found the Animal Law Committee of the Cuyahoga County Bar. Additionally, she was the chair and a founder of the Animal Law Section of the American Association of Law Schools (AALS) and the Balance in Legal Education Section. She was also a co-chair of the Clinical Legal Education Section of the AALS and is on the board of the Center for Teaching Peace.
Professor Hessler co-authored the amicus brief submitted in the U.S. v. Stevens case, and the amicus brief in the Vercher case, on behalf of law professors who teach animal law. She also co-authored Animal Law in a Nutshell (with Pamela Frasch and Sonia Waisman) and nimal Law – New Perspectives on Teaching Animal Law (with Joyce Tischler, Pam Hart and Sonia Waisman), and is working on the first Aquatic Animal Law book (with Kelly Levenda, Rebecca Jenkins, Amy P. Wilson, and Sonia Waisman) and she has written numerous law review and other articles.
Professor Hessler has been teaching Animal Law courses since 2001, and animal law concepts as a part of nonviolence class offerings beginning in 1989. At Lewis & Clark, Professor Hessler is the faculty advisor to the Animal Legal Defense Fund Student Chapter, Outlaw and ORCA, and has been an advisor to the Animal Law journal since 1998. Professor Hessler lectures widely on animal law and animal law education issues in the U.S. and internationally. She also writes and lectures on alternative dispute resolution, First Amendment issues, and clinical legal education.
Kelly Levenda
Senior Student Programs Attorney, Animal Legal Defense Fund
As Senior Student Programs Attorney with the Animal Legal Defense Fund, Kelly Levenda manages the organization's student chapter program. She is a 2013 graduate of Lewis & Clark Law School in Portland, Oregon. During law school, she served as a Source Checker and Associate Editor of Animal Law Review, interned at the Animal Law Clinic, and was co-director of the school's Animal Legal Defense Fund Student Chapter. Kelly completed her bachelor's degree at University of Illinois where she studied Pre-Veterinary Animal Science.
Kelly has authored articles including "Science-Based Farmed Animal Welfare Laws for the U.S.", "Legislation to Protect the Welfare of Fish, and Sensitizing Humans to Fish Sentience" and co-authored "Cruelty to Human and Nonhuman Animals in the Wild-Caught Fishing Industry". She is currently co-authoring the first textbook on Aquatic Animal Law with Kathy Hessler and Becky Jenkins.
Kelly lives in Oklahoma City with her partner and their two animal companions Mori and Ollie.
Danielle Palermo
Vermont Law School, J.D. 2021
Danielle Palermo is a JD/Master of Environmental Law and Policy 2021 candidate at Vermont Law School. She holds a BA in Biology, with a focus in Ecology, from Arcadia University. Currently, Danielle is a co-chair of the Vermont Law School Animal Legal Defense Fund Student Chapter. Her primary interest is developing legal theories to expand legal protections for amphibious, aquatic, and cold-blooded animals in the wild and in captivity.
Nicole Pallotta
Senior Policy Program Manager, Animal Legal Defense Fund
As Senior Policy Program Manager in the Animal Legal Defense Fund's Animal Law Program, Nicole is responsible for the production of written content for diverse audiences and stakeholders that advances the strategic goals, campaigns, and policy positions of the organization. Among other educational materials and resources, Nicole created and produces Animal Law Update, an article series covering legal and policy news in the developing field of animal law. One of her focus areas is animals' evolving legal status and how it intersects with social norms and culture. Nicole previously managed and oversaw the rapid expansion of the Animal Legal Defense Fund's student chapter program.
Before joining the Animal Legal Defense Fund, Nicole completed her PhD in sociology with a focus on animal studies, critical theory, social movements, and culture. While in grad school, she developed and taught the University of Georgia's first undergraduate Animals and Society course. Nicole has published and spoken on a wide range of topics including animals' legal and cultural status, companion animal disability, secondary trauma and animal advocacy, critical animal education, animals in film, grief and companion animal loss, and the socio-cultural dynamics of becoming an animal rights activist.
Her recent publications include the journal article, "Chattel or Child: The Liminal Status of Companion Animals in Society and Law," and book chapters, "Reframing Companion Animal Disability Using the Social Model: Removing Barriers and Facilitating Care" and "You're My Sanctuary: Grief, Vulnerability, and Unexpected Secondary Losses for Animal Advocates Mourning a Companion Animal." She is also the author of the blog Alec's Story.
Nicole lives in Portland, Oregon, with her best friend Teagan, a little one-eyed German shepherd with a big heart. Outside work, Nicole enjoys music, hiking, road trips, discovering dog-friendly breweries, and learning about dog cognition and behavior to become a better caregiver.
Nancy Perry
Senior Vice President of Government Relations, The American Society for the Prevention of Cruelty to Animals (ASPCA)
As the head of Government Relations, Nancy Perry oversees the ASPCA's legislative efforts and policy work at the local, state and federal levels. She has testified in Congressional hearings and helped pass laws on animal crush videos, fur, puppy imports, animal fighting, and horse slaughter and has been a key architect and leader on more than 20 successful state ballot measures. Prior to joining the ASPCA, Nancy served as Vice President of Government Affairs for The Humane Society of the United States (HSUS), where she managed the organization's state and federal legislative efforts over her 16-year tenure. Nancy received her B.A. from Wellesley College, her M.A. from California State University, Northridge, and her J.D. from Lewis & Clark Law School, where she started the animal law program. She is an Animal Law Review advisory board member and George Washington Law School instructor.
Priscilla Rader Culp
Education Program Manager, Animal Legal Defense Fund
Priscilla Rader Culp develops and oversees educational programs and opportunities for law students, attorneys and the general public.
Joining the Animal Legal Defense Fund was a natural progression after being inspired by the organization for the past 10 years throughout undergrad and law school. After graduating from Pacific University with a B.A. in Philosophy: Ethics, Society and Law, Priscilla went on to earn her J.D. in 2016 from Lewis & Clark Law School. While in law school, she acted as the 2014 student coordinator for the Animal Law Conference and the school's Animal Legal Defense Fund Student Chapter co-director. Priscilla also clerked with the Animal Legal Defense Fund's Litigation Program, working on cases involving captive wildlife, farmed animals and public nuisance claims. Priscilla is passionate about progressing and further validating the field of animal law through education, advocacy and mentorship. She is licensed to practice law in the state of Oregon.
Priscilla's commitment to animal law has been recognized with the Animal Law Leadership Award, the Advancement of Animal Law Scholarship and the Richard J. Peppin Animal Rights Scholarship. Priscilla was also selected by professors and faculty of her law school to join its Cornelius Honor Society after graduation.
When she's not working, Priscilla loves to paint, kickbox, sew and experiment with vegan baking and cooking. She lives in Portland with her husband, and the household is managed by their cat Wesley Wyndam-Pryce II, who was rescued from a high-kill shelter.
Joan Schaffner
Associate Professor of Law, George Washington Law School
Joan E. Schaffner, J.D., is an Associate Professor of Law at The George Washington University Law School. She received her B.S. in mechanical engineering (magna cum laude) and J.D. (Order of the Coif) from the University of Southern California and her M.S. in mechanical engineering from the Massachusetts Institute of Technology.
Joan teaches Civil Procedure, Sexuality and the Law, Remedies, and Legislation and Regulation. She is the editor-in-chief of the American Intellectual Property Law Association Quarterly Journal and is the faculty advisor to Lambda Law and the GW Animal Legal Defense Fund Student Chapter.
Joan's current scholarship focuses on animal protection law. She has presented on animal law panels and conferences world-wide. Joan's most recent work has focused on the compassionate management of free-roaming cats. She has presented on the legal implications of community cat management at the Canadian Bar Association Professional Development Joint Conference in Vancouver, BC, Canada, at the National Animal Care and Control Association Training Conference, American Bar Association Shelter Law Symposium, in Virginia Beach, VA, and at the Illinois State Bar, Animal Law Conference in Carbondale, Illinois. Her publications on this topic include the 2019 article "The Road to TNR: Examining Trap-Neuter-Return Through the Lens of Our Evolving Ethics," co-authored with Peter Wolf, the review article "Cat Wars: The Devastating Consequences of a Dangerous Book," published in September 2018 in the Journal of Animal Ethics and the article "Community Cats: Changing the Legal Paradigm for So-Called 'Pests'" published in March 2017 in the Syracuse Law Review. Further, she is the author of Introduction to Animals and the Law, co-author and editor of A Lawyer's Guide to Dangerous Dog Issues and Litigating Animal Law Disputes: A Complete Guide for Lawyers, and author of several book chapters including "Valuing Nature in Environmental Law: Lessons for Animal Law and the Valuation of Animals" in What Can Animal Law Learn from Environmental Law? (2d ed.), "Evolving Perspectives on Captive Wild Animals" in Wildlife Law and Ethics: A U.S. Perspective, "Blackfish and Public Outcry: A Unique Political and Legal Opportunity for Fundamental Change to the Legal Protection of Marine Mammals in the United States" in Animal Law and Welfare: International Perspectives; and "Animal Cruelty and the Law: Permitted Conduct" in Animal Cruelty: A Multidisciplinary Approach (2d ed.).
Joan is Past Chair and Newsletter Vice-Chair, American Bar Association (ABA) Tort Trial & Insurance Practice Section (TIPS) Animal Law Committee; Founding Chair of the American Association of Law Schools (AALS) Section on Animal Law; and Fellow, Oxford Centre for Animal Ethics. In 2019, Joan received the ABA TIPS Andrew C. Hecker Memorial Award. In 2018, She received the Excellence in Animal Law Award: Scholarship-Teaching-Service, from the AALS Animal Law Section, and in 2013, She received the ABA TIPS Excellence in the Advancement of Animal Law Award. Joan was selected in 2017 as a Fellow to the American Bar Foundation.
On a personal note, Joan shares her life with a magnificent group of felines.
Kaela Sculthorpe
Florida A&M Univ. College of Law, J.D. 2020
Kaela is a Florida native and recent law graduate. She is passionate about animals, people, and the planet; holding the belief that in order to care for one, we must care for all. Born near the Florida Everglades, Kaela always knew she wanted to make a difference by protecting wildlife. During law school, she served on the executive board for the Animal Legal Defense Fund Student Chapter and the Environmental Law Society. Kaela currently lives in Orlando, Florida with her three-year old Dalmatian, Chief, and seventeen-year old tortoise, Dribble.
Related
Video shows malicious acts of violence toward cows, gross neglect of calves

Dairy Farmers of America supplier caught on video, prompting lawsuit

Lawsuit Challenges Law Designed to Disadvantage Plant-Based Products