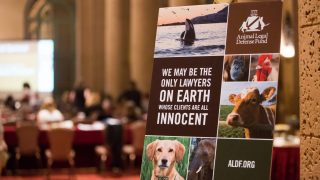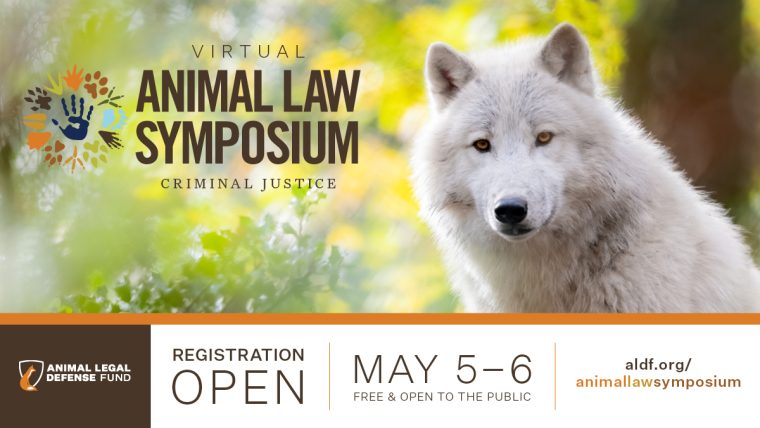 Virtual Animal Law Symposium: Criminal Justice
May 5-6, 2023
This two-day online event will feature panels on animal cruelty prevention and investigation, courtroom animal advocate programs, groundbreaking new animal cruelty cases, and more! Check out the full agenda and exciting lineup of expert speakers!
This event is free and open to the public.
Reserve your spot now. Attorneys will be eligible for CLE credits pending state bar approval.
Questions? Contact events@aldf.org.
Related
Simply defined, animal law is the combination of statutory and case law that relates to or has an impact on nonhuman animals. It encompasses companion animals, wildlife, and animals used in entertainment, research, and raised for food.

In the United States, animal protection laws can be enacted and enforced at every level of government. Most animal protection legislation happens at the state level.

On Saturday, March 28, more than 150 attorneys, law students, and animal advocates came together to attend the first symposium of the Animal Legal Defense Fund's Los Angeles regional attorney network