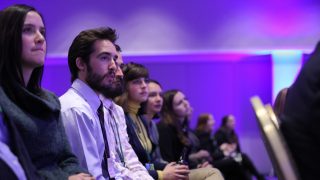 Second Animal Law, Ethics and Policy Conference.
September 10, 2019 - 9:00 AM
to July 11, 2019 - 5:00 PM
Liverpool John Moores University, Law School, Redmonds Building
Redmonds Building, Brownlow Hill
Liverpool, Alabama
LE16AY
United Kingdom
Liverpool John Moores University, in collaboration with the UK Centre for Animal Law are hosting their second Animal Law, Ethics and Policy Conference on September 10th and 11th. The conference aims to bring together leading animal law academics and practitioners in the field of animal welfare. As well as research students to share ideas and develop networks in this fast developing area of law. It aims to examine the interface of law, ethics and the developing academic discipline Animal Law in the UK and elsewhere. The conference will explore how ethics affect the practical implementation of policy and law in practice as well as the animal welfare implications of Brexit. Lastly, it will allow to share good practice in the teaching and scholarship of Animal Law and Ethics including experience in setting up and running such courses.
Contact Name:
Simon Brooman
Contact Email:
s.d.brooman@ljmu.ac.uk
Registration Information
Related
Lawsuit alleges large dairy company misleads consumers by misrepresenting the source of its milk

Animal Legal Defense Fund partners with National Council of Juvenile and Family Court Judges release a Technical Assistance Bulletin exploring "The Link" between animal cruelty and interpersonal violence.

The California Ecosystems Protection Act has continued to move through the California legislature – has passed the California Assembly and several Senate committees. This critical bill would ban the super-toxic rodenticides that are killing wildlife.