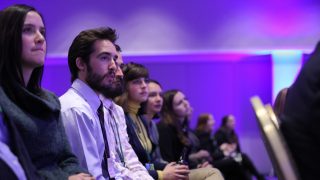 Captivity: A Multidisciplinary Approach
March 28, 2019 - 8:30 AM
to March 28, 2019 - 4:30 PM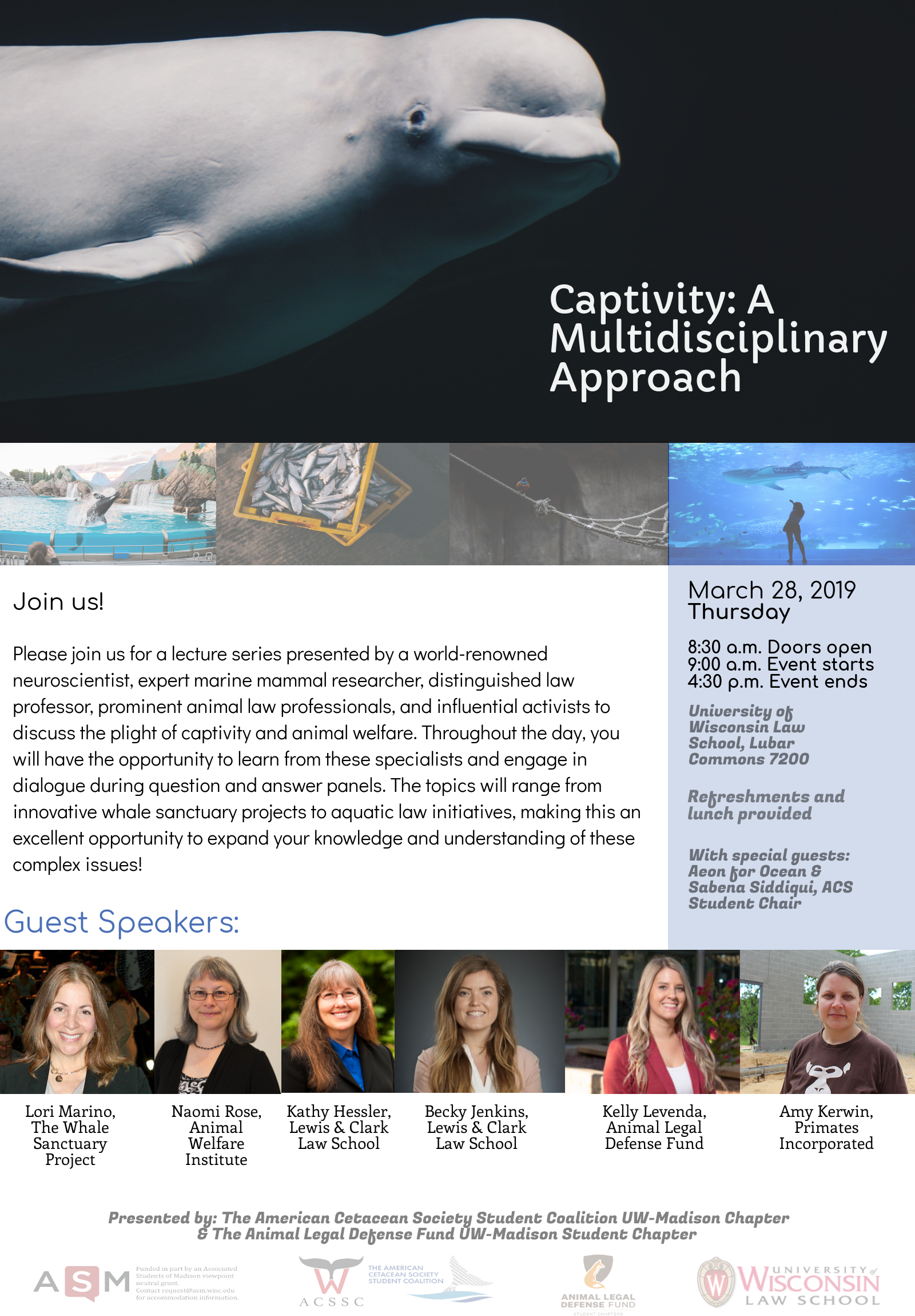 University of Wisconsin Law School
975 Bascom Mall, Lubar Commons 7200
Madison, Wisconsin
53706
United States
This lecture series combines a multidisciplinary approach addressing the complexities and important issues of captivity. The breadth of knowledge and expertise amongst our distinguished speakers will undoubtedly explore these challenges and potential resolutions. With topics ranging from innovative whale sanctuary projects to aquatic law initiatives, attendees will be able to expand their understanding while also asking questions, which will enhance the collaborative nature of this event.
Please join us for a day of learning and open dialogue!
The agenda includes Animal Legal Defense Fund Attorney Kelly Levenda speaking on Captive Crustacean and Fish Welfare.
This event is organized by the American Cetacean Society Student Coalition (ACSSC) UW Madison Chapter and the Animal Legal Defense Fund-UW Madison Student Chapter.
Contact Name:
Kara Henderlight
Contact Email:
khenderlight@wisc.edu
Registration Information
Related
This year's Florida legislative session promises to be one of the busiest yet for animals. The Animal Legal Defense Fund is in the halls of the legislature every day – advocating for animals who would otherwise not have a voice.

California businesses alerted they must comply with the law banning sale of cruelly-produced "gourmet" delicacy

We are deeply disappointed that despite fierce opposition from the public, Iowa has enacted a new Ag-Gag law just months after a federal court struck down a similar Iowa law that criminalized investigations at factory farms, slaughterhouses, and puppy mill